Today I've got a post from Andrew Wise who runs Life, Tailored.
It's about the weird shit that happens in Tokyo, Japan. I love going to Japan because I've come across things there you won't see anywhere else, like Plastic Food Displays and Weird Statues.
Here it is!
7 Crazy Adventures and Weird Things to do in Tokyo That Will Change You Forever     
My recent travels have taken me to many exotic locations. Whether sitting on a beach in Santorini or basking in the now Instagram-famous views of the Casa de La Flora hotel in Thailand, I take not a single moment for granted.
That being said, not even some of the most breathtakingly beautiful views in the world could prepare me for what I would experience my first time in Tokyo.
Japan's ever-bustling capital, complete with neon lights that rival New York City's and an offbeat style that cannot be compared, is in a league entirely of its own.
Much like any tourist, I prepared for my trip to Japan with dozens of Google searches. I wanted to find the best of the best; the best restaurants, hotels, bars, everything.
No Google searches, however, could actually prepare me for what Tokyo was really like. Larger than life in just about every sense of the word, Tokyo is a once in a lifetime experience filled with once in a lifetime opportunities.
To drive that point home, I'd like to recall 7 of the craziest experiences I found that you can only do in Tokyo.
Experience #1: Sleep in a capsule.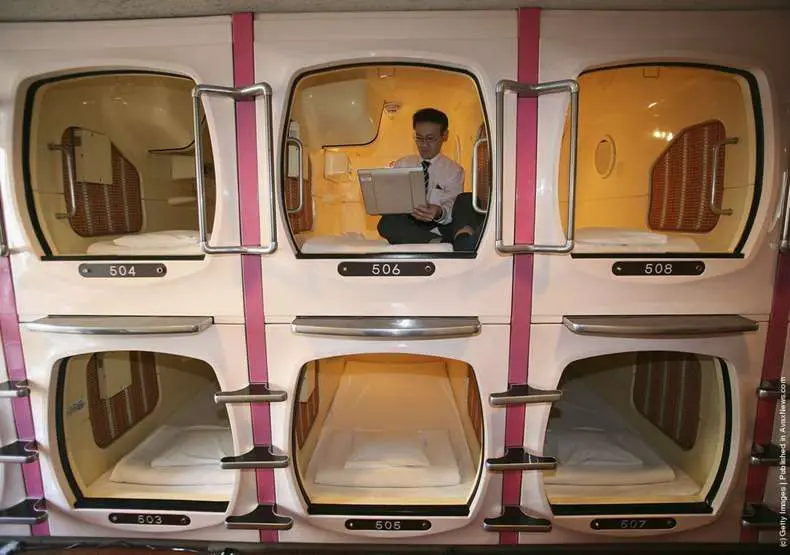 Capsule hotels are all the rage in Tokyo, and I believe truly show what makes this city so eccentrically beautiful. While many tourists may take a look at one of these and gasp in shock and horror, they are indeed a once in a lifetime experience.
Most boxes include a mattress, television, and a safe to keep your personal belongings in. While the majority of people who take advantage of these capsule hotel accommodations are those either looking for a cheap housing alternative or those who need shelter in a pinch (missed their flight, too drunk to get home, etc.), it's almost certainly worth trying out for one night of your trip – if only to be able to brag about how you did it and to share your unique experience with others.
Experience #2: Check out the Tsukiji fish auction.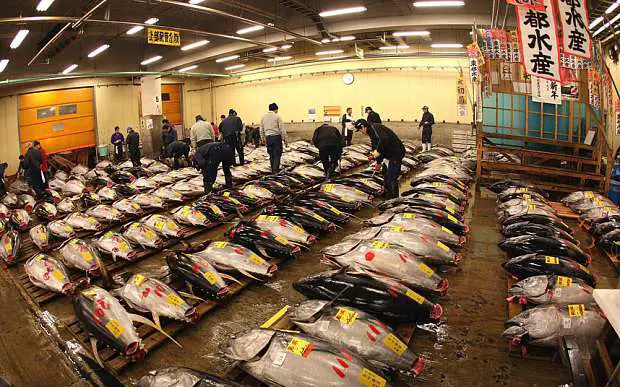 Yes, you read that correctly. The Tsukiji fish market is in just about every single Tokyo tourist guide on the planet, and for good reason. While it is certainly an interesting experience, none beat the unique (and free!) opportunity tourists have to view their tuna auction.
Because the auction starts at around 5am, and visitors are allowed inside on a first come, first serve basis, you're going to want to arrive at the fish market at around 3am to make sure you will get a place inside. The auction includes lots of yelling and fish tossing, and provides endless entertainment even when you are fighting jet lag.
Experience #3: Visit a maid cafe.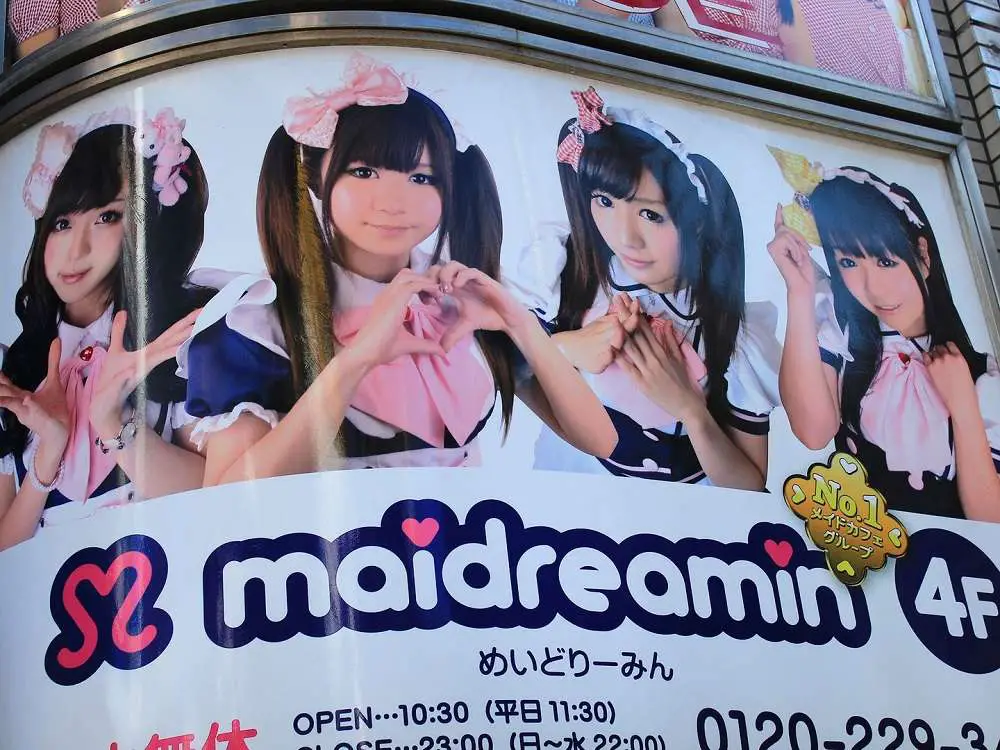 Tokyo's love of cosplay has been taken a step further with maid cafes. Here, waitresses, wearing maid costumes, will serve guests as though they are the personally hired help in the patron's home.
More often than not, guests are referred to as "Master" and "Mistress" while the waitresses, feigning the mannerisms of a sweet and naive maid, tend to their every whim. While the menu includes typical restaurant fare, patrons can pay extra for services like spoon feeding.
Experience #4: Check out Harajuku and Akihibara fashions.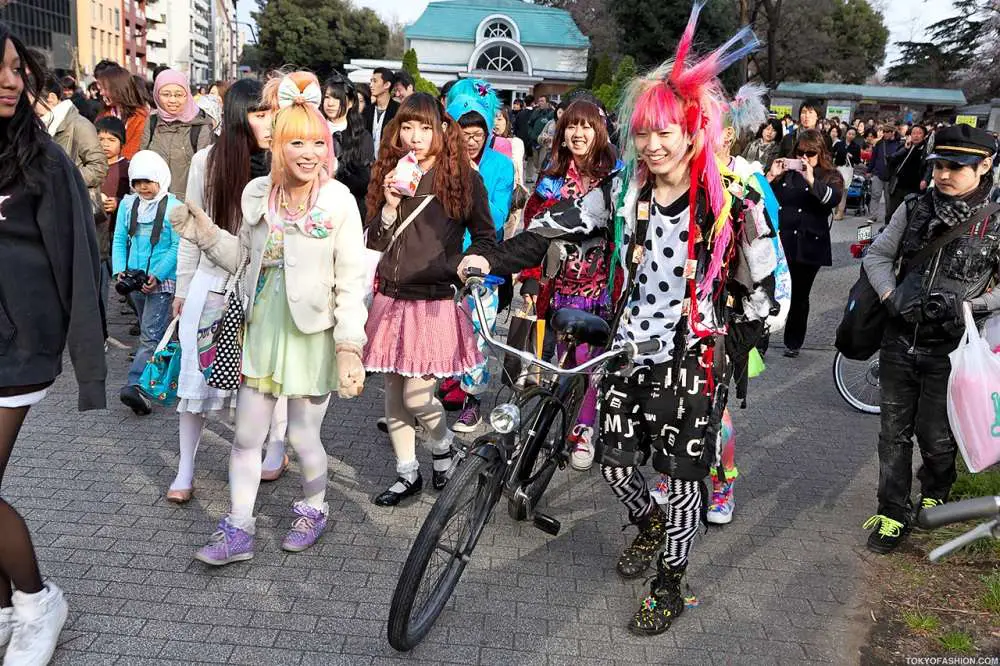 If you want to see all that Tokyo fashions have to offer, look no further than Harajuku and Akihibara. Here, people watching is taken to the extreme as struggling models, fashionistas, and cosplayers alike all take to the streets in their most attention-getting and fashion forward outfits.
Here, you can find everything from wild, sky high hairstyles to crazy platform shoes. It's a visual feast for the eyes and an experience that can't be missed, if only for one afternoon.
Experience #5: Eat at a robot restaurant.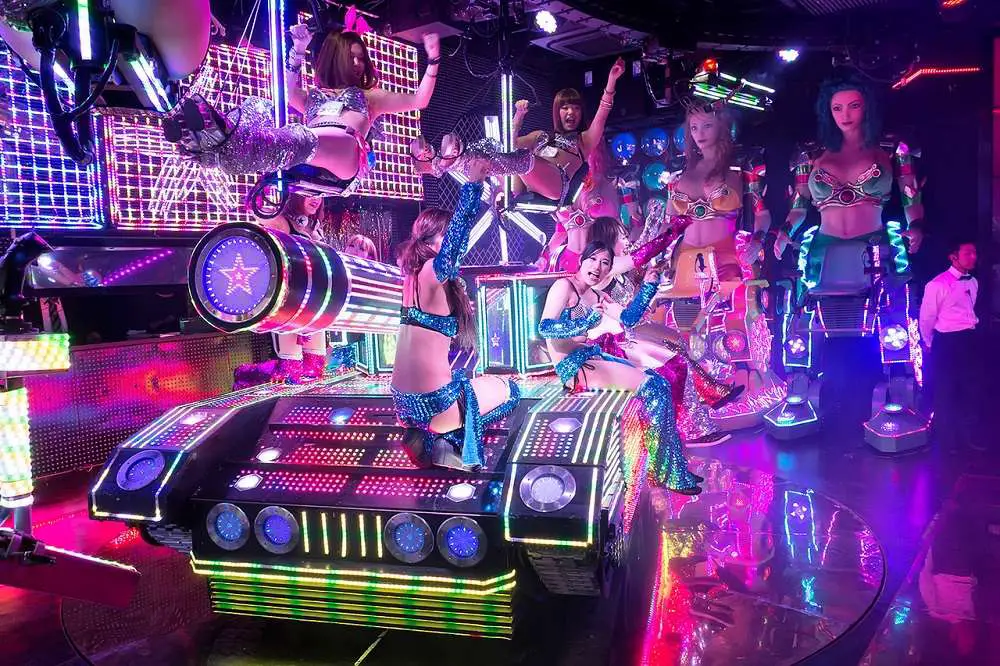 For a completely mind melding experience that sends all of your senses into overdrive, you have to head to one of Tokyo's robot restaurants. While you eat, you will be able to watch scantily clad performers, colorful lights, 8 foot tall dancing robots, and broadway show tunes… Sometimes all at the same time.
You will leave one of these performances a little bit discombobulated, a lot confused, but overall thankful that you went. Trust me when I tell you that there is nothing else like it on Earth.
Experience #6: Experience Shibuya Crossing.
When you head over to Tokyo's most famous intersection, you're setting yourself up for a world of beauty. Just taking the time to see the massive groups of people meeting at this intersection will make you feel like the tiniest fish in the largest pond on the planet.
If you are uncomfortable in large crowds, I recommend heading over to the Starbucks nearby and watching from a window. There, a safe distance away, you will be able to really take it all in. The sheer number of people in a sea of crowds that never seem to end will take your breath away and make you realize just how large and bustling Tokyo actually is.
Experience #7: Head over to Garam for reggae music.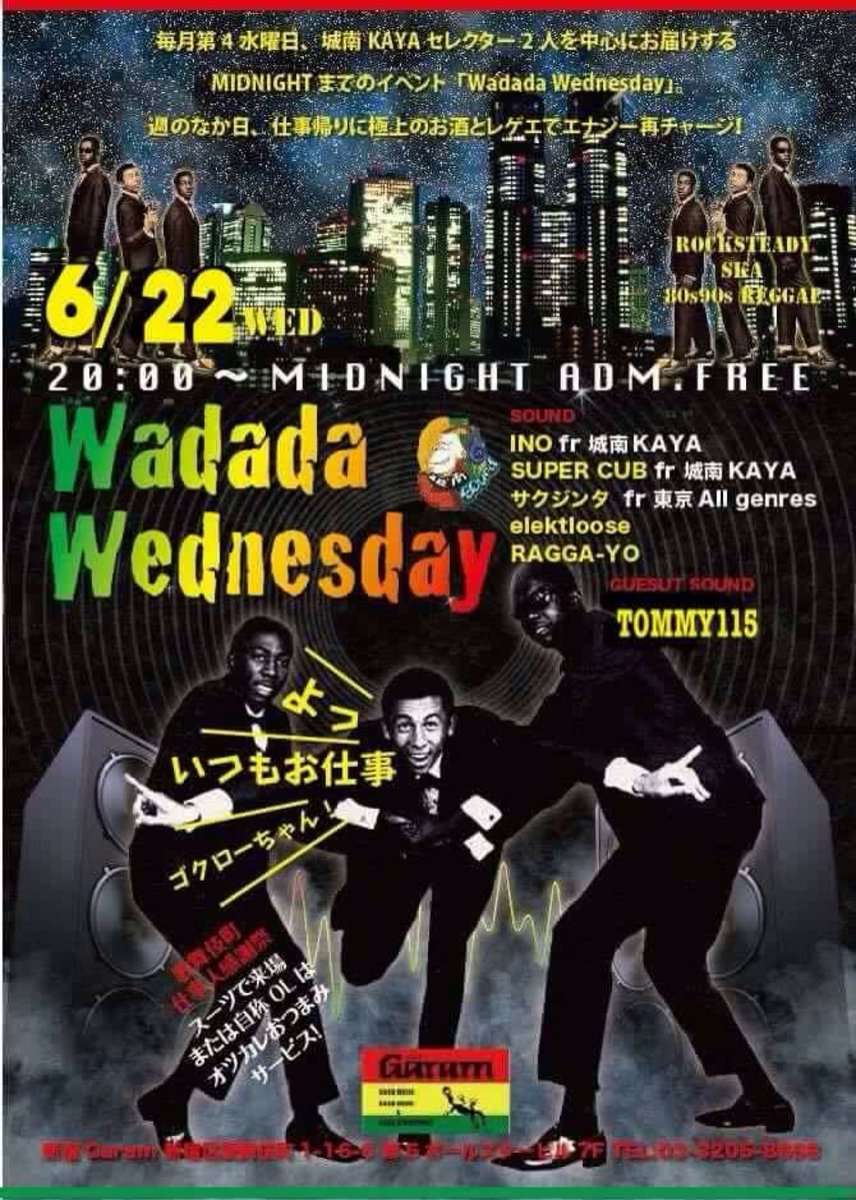 While Tokyo and reggae music aren't exactly synonymous, there is simply no denying that this unique experience is a must-do if you are heading to Japan. Although Garam is just one of the many reggae clubs recently popping up in Japan, it is most certainly my favorite.
Dance the night away with your friends and bask in just how eclectic this crazy city is as you are temporarily transported someplace else.
About the Author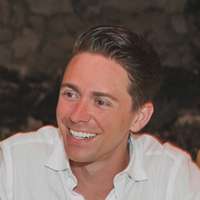 Andrew Wise is a serial entrepreneur who pays the bills by teaching people how to start a blog, and plays even harder as he travels the world, documenting his adventures on Life, Tailored.
About Anthony The Travel Tart
The Travel Tart writes about the funny, offbeat and weird aspects of world travel today. Travel wasn't meant to be taken too seriously! Check out ways to say hi below or sign up for his silly newsletter!
Other Silly Posts!