Travel TV – The Funny Ones!
Travel TV seems to be littered with a heap of (lucky) hosts scoring junkets to all ends of the Earth.  Mind you, some of them stay in places that cost the entire Gross Domestic Product of a Pacific Island nation per night, which is totally unrealistic for most backpackers on a tight budget.
But there are a few out Funny Travel TV shows out there that are worth watching for a good chuckle if you can get your hands on the footage.
Here are a few of my favourites:
Some Funny Travel TV Shows
Gerhard is a piss your pants funny 'German' with a great sense of humour and irony.  Wanderlust is a fictional TV show, and Gerhard travels around the world and makes fun of himself, and many of the places he visits.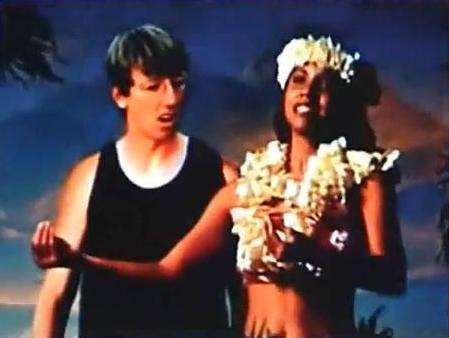 This show was produced for Comedy Central and became a cult classic.  Check out some Gerhard's his travel tips!
This was a series aired in Australia in the late 1990s.  Contestants were selected to travel around the world to video their journeys, and then they would send their videos home to be edited and aired on the show.  The main reason this show was funny was for one person – John Safran.  John has done a number of Funny Television TV shows since, such as John Safran vs God (imagine this: him knocking on the door of Mormons in Utah telling people how good Atheism is..).
He is as mad as a cut snake but made his name in this series.  He's placed curses on his ex-girlfriend in Africa, been baptized in a river full of bilharzia, and in this video, he goes to Israel and tries to help is football team win by inserting prayers into the wailing wall.  He then tries to retrieve a football he's kicked into Lebanon, and does a nude run down in Jerusalem.  That's what made the show!  Here is an example:
http://www.youtube.com/watch?v=2FdCiwz-oUE
Sorry, I can't take The Amazing Race seriously (check out a previous post I did about The Amazing Race – If Everyone Travelled Like Their Contestants).
Man vs Wild seems to be a fusion of an insane person (Bear Grylls) taking Adventure Travel to a whole new level.  Some of the things he does for survival include eating raw insects, sleeping inside a camel carcass to escape a sand storm, and ingesting carcass maggots.  Hilarious.
Check out some footage of him eating some larvae.
Francescos Mediterranean Voyage
Many of the shots are of him in this series getting pissed with the locals, followed by the following morning's hungover footage.  Actually, Francesco is an affable character and he gets stuck into doing anything as a cultural excuse, such as Turkish Wrestling whilst being covered in olive oil.
Anyway, if you like your Wandlerlust with a Laugh, check out some of these Funny Travel TV Shows!
About Anthony The Travel Tart
The Travel Tart writes about the funny, offbeat and weird aspects of world travel today. Travel wasn't meant to be taken too seriously! Check out ways to say hi below or sign up for his silly newsletter!
Other Silly Posts!