Today I've got a story from John Miller about some of the weird arse places to experience in Europe.
John is a travel blogger and adventurous traveller. Find his blog at Pretravels.com and follow him on Facebook and Twitter.
Here it is!
With all the history in Europe there are bound to be some strange and scary things to do and see. So if you are looking for spring destinations with a difference and you like the weird and wonderful then take a look at these bizarre tourist attractions in Europe.
Turkish Avanos Hair Museum
A story of friendship where a lady left a lock of hair for the potter to remember her by, has turned into walls adorned with thousands of locks of ladies from all over the world. When the potter told his story to guests and tourists visiting the ceramic shop, they have left their own lock of hair to add to the original.
From its beginning in 1979, the museum now holds over 16,000 exhibits of hair. The pottery centre and guest house next door remain open and thriving along with their museum room in the shop which is filling up with hair.
Entrance to the museum is free and visitors can leave a lock of hair if they wish.
Icelandic penis museum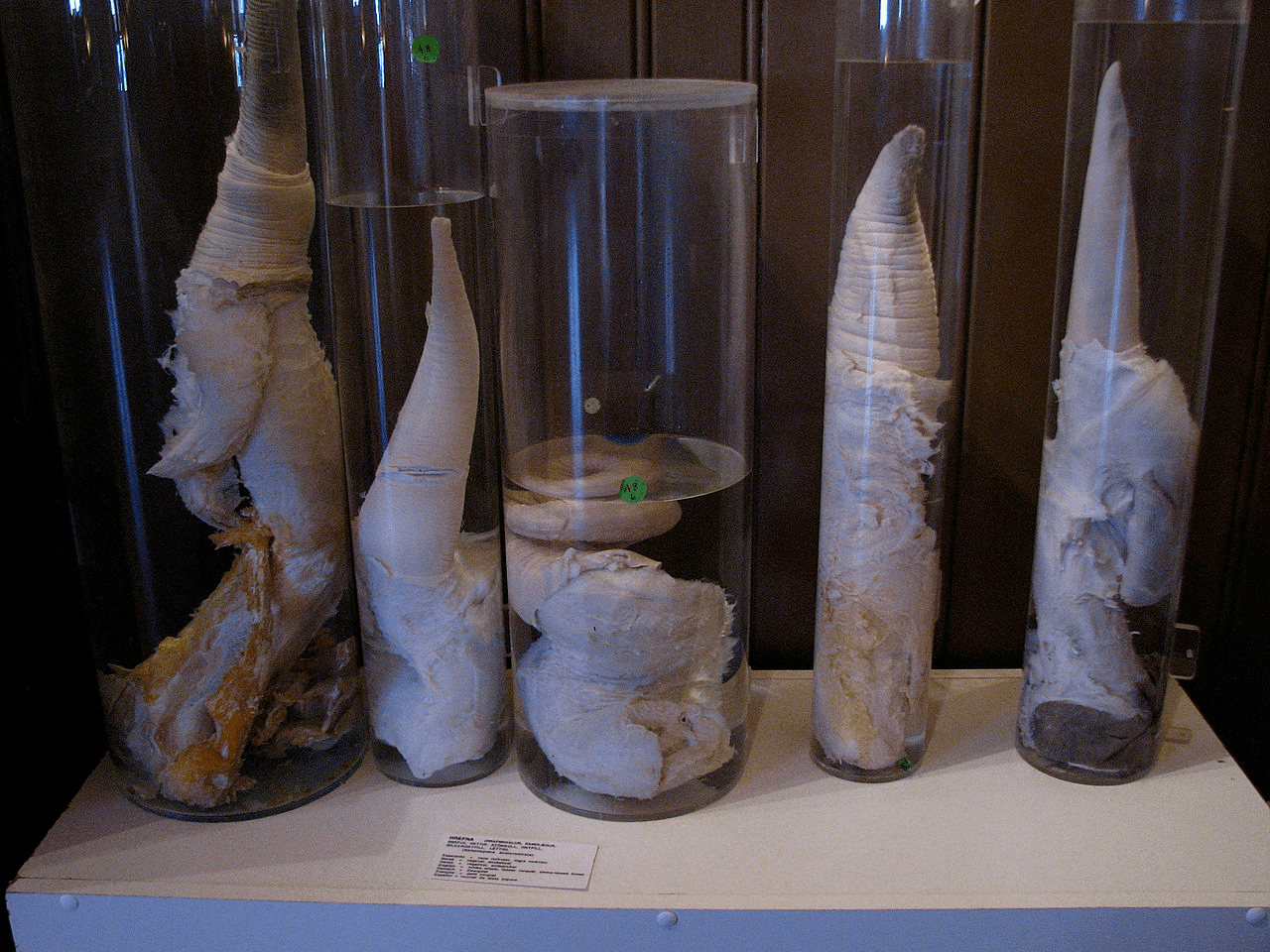 Photo credit: Wikipedia CC BY 2.0
The Icelandic Phallological Museum contains a collection of more than two hundred and fifteen penises and parts belonging to nearly all the land and sea mammals that can be found in Iceland. It might be a bizarre museum to visit but it is also a centre of study for Phallology is an ancient science.
There are also some funny and strange exhibits on display, a penis phone perhaps? If you are curious about the male form in many different varieties the this is the  Icelandic penis museum is for you.
Opening hours are every day from 10 am to 6 pm and it is found at Laugavegur 116 in Reykjavik and entrance fee is 1500 ISK.
Froggy land in Split, Croatia
A strange museum which is dedicated entirely to exhibits of frogs dressed up in various settings. The collection of 507 frogs have been perfectly preserved and stuffed, and put into 21 exhibits resembling everyday life.
Peterhead Prison Museum, Scotland
An historic prison is open to tourists to explore on South Road, Peterhead in Scotland. Inside you will find an array of prison memorabilia, Historical photos and traditional and interactive displays. You can also take part in Prison tours and have access to cell and punishment block and a re-creation of convict working areas.
Step back in time and learn what life was like in this Scottish jail. The prison museum can be found in Peterhead and it is open daily from 10am until 6pm in summer and until 4pm in the winter.
Sedlec Ossuary Kutna Hora, Czech Republic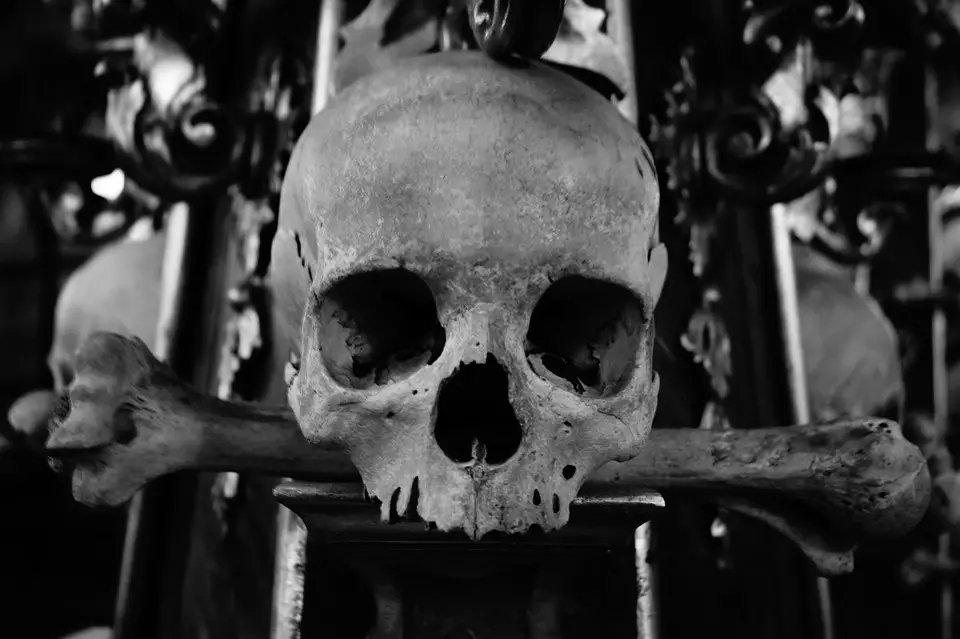 Electric Lady land: The First Museum Of Fluorescent Art, Amsterdam
Fluorescent art? Yes, if you enjoy the psychedelic then you might have fun in this unique museum. You can become a part of the art and a be involved in the creative process in a new concept called "Participatory Art".
The second part of the museum is a guided tour and demonstrations of large collections of Fluorescent Minerals from all over the world.
See seemingly normal uninteresting rocks light up in beautiful bright colours under different wavelengths of light.
Open Wednesday to Saturday between 2:00pm and 6:00pm entrance is by appointment only and costs €5.00 per person, and under 12s go free.
Find the Electric Lady land fluorescent museum is located in Amsterdam's small Artist's village called the Jordaan, five minutes' walk from Anne Frank house.
Chernobyl nuclear power plant, Ukraine
If you're not too bothered about radiation poisoning then you can find out all about the Chernobyl disaster here. Apparently, you can safely visit the inside of the plant and discover the still functional parts and learn more about the disaster in the visitor centre.
You can also visit the abandoned ghost city of Pripyat with its a railway station, port, hospital and a fairground. Morbid or interesting? If you are into strange stuff then you'll probably enjoy this trip.
This area is only accessible by organised tour and you have a choice of a few tour agencies depending on your budget and what you want to see. Tour operators start in Kiev and arrange transport from there.
Izmailovsky Kremlin, Moscow – The Russian Disneyland
This strange tourist attraction was built between 1998 and 2007 and is a spectacle that draws tourists away from the mainstream sights. It was built as an entertainment complex and houses some little museums including, the Museum of Russian Vodka and the Museum of Bread. Maybe brush up on your Russian Swear Words while you're there!
You'll probably just visit for the photos of brightly coloured non- historically accurate architecture and garish façade. Once you have taken your photos visit the excellent markets next door where you will find souvenirs and antiques to take home.
The Izmayilovsky Kremlin is open daily from 10am to 8pm and entrance is free. Some museums inside have ticket prices and you may need to be book an appointment in advance.
You can get here when in Moscow by taking the metro to Partizanskaya, and it is a short walk from here.
Hill of Crosses, Lithuania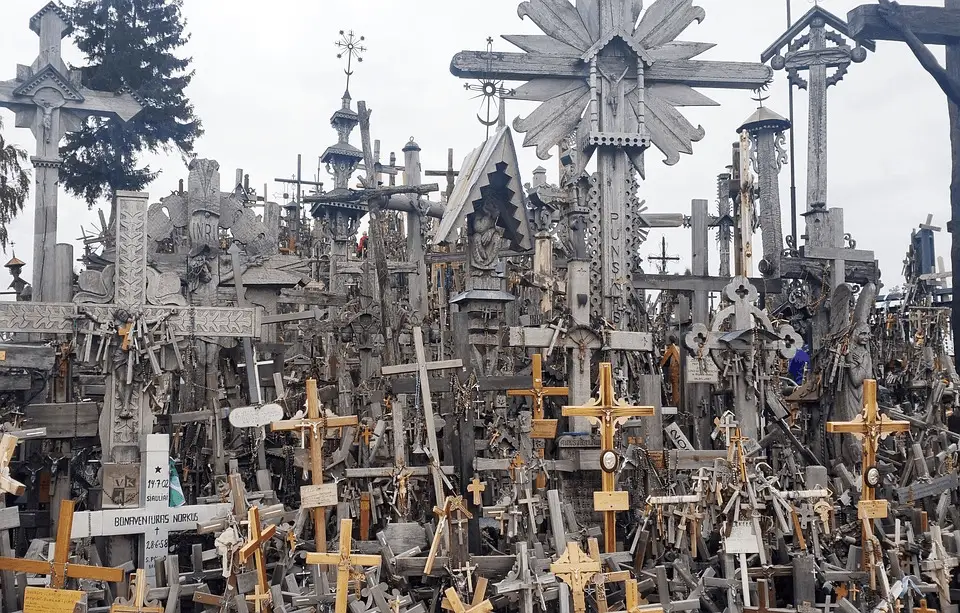 A stunning display of crosses left by pilgrims from across the country. Over the years, crosses and crucifixes and statues of the Virgin Mary have been placed at this religious site where the faithful prayed during the Soviet occupation. There is a makeshift walkway between the hundreds of thousands of crosses, where visitors can navigate the attraction and leave their own memory if they wish.
The hill of crosses is located about 12 km north of the city of Šiaulia and the best way to get here is by driving or private tour.
KGB museum Riga, Latvia
Take a guided tour through the former KGB or Cheka headquarters and cells where prisoners were held. Learn about what happened here during the war and the not so distant past, by guides who have family experience of the horrible happenings.
During the Soviet occupation the KGB imprisoned, tortured, killed and humiliated its victims in this building. A sad but interesting experience. Tours are by appointment only, although you can enter the small museum at the start of the tour for free.
There certainly are some bizarre places to visit in Europe. Where is the strangest place you have visited in Europe? Did it make this list?
Other Silly Posts!