Themed Restaurants that make you think What The?
Every night of my G Adventures trip to Japan involved going out and eating some great Japanese food. The variety of cuisine is almost endless and the kind of stuff available is mind boggling.
However as a change, one night was spent eating in one of the numerous Themed Restaurants in Tokyo – which was a thin disguise for a freak show!
The food probably wasn't the best I've ever had, but this was an interesting insight into the bizarre dining options that are available in Japan.
The particular establishment visited was a cross between a horror movie and a hospital as far as I could guess – and was called Alcatraz E.R.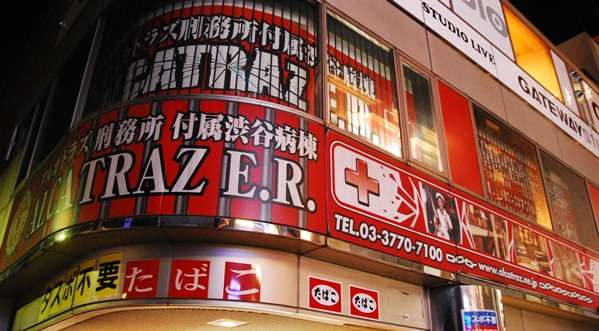 And this was the greeting at the entrance. A syringe and a nurse with a mustache! Just plain weird!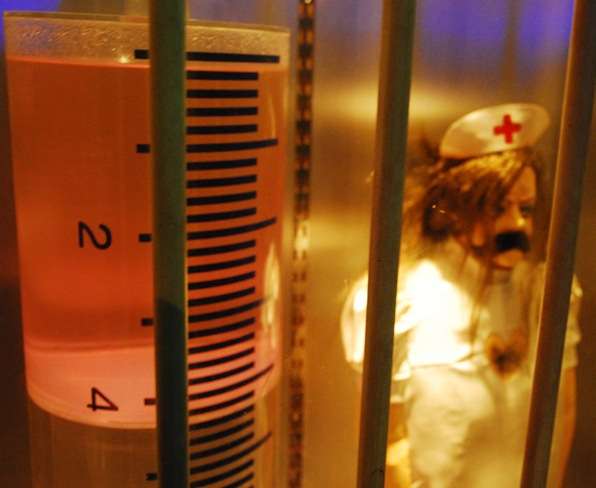 'Food' at the Themed Restaurant!
When the menu came out, I wondered if I was part of a very large practical joke! I guess this 'banana smoothie' started things off on the strange foot!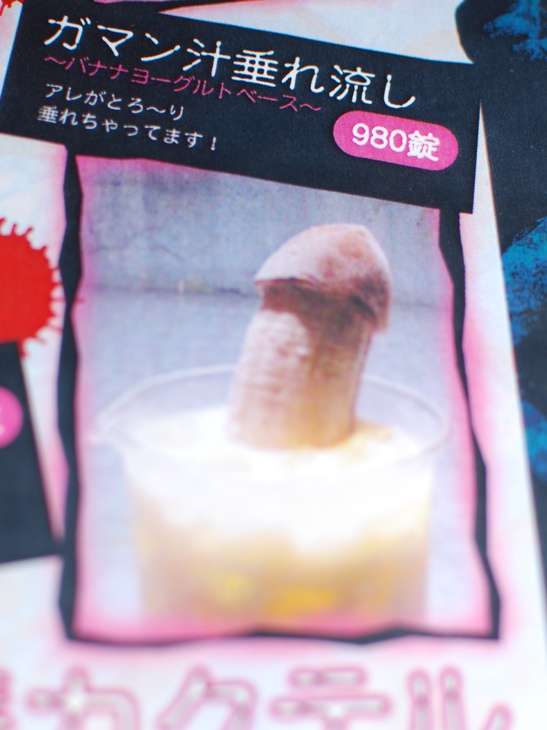 You can even be locked up for dinner if you really want to.
Hopefully the waiters remember to let you out at the end of the night!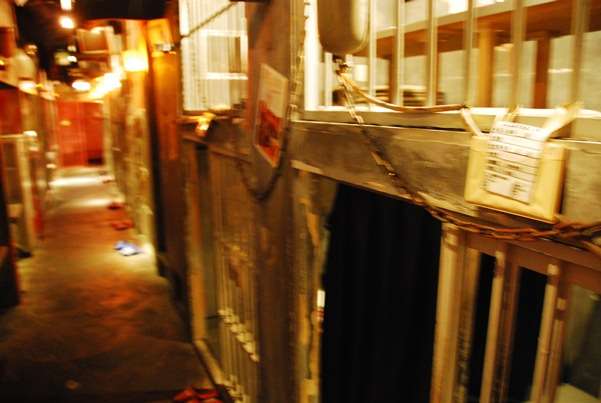 You can even suck your drink out of a doll's head, and use a syringe if you really want to.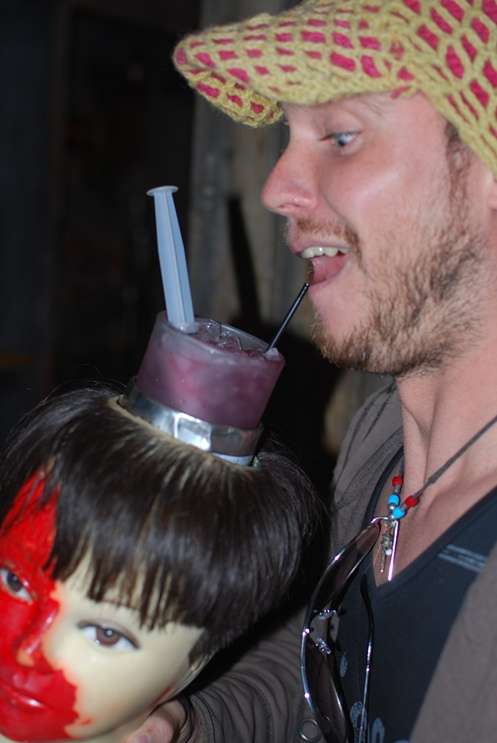 More Themed Restaurant Stuff
So if you really want to subject yourself to something weird, try and seek out a Themed Restaurant in Japan. One way or another, you won't forget it!
See more at Crazy, Wacky Theme Restaurants: Tokyo.
About Anthony The Travel Tart
The Travel Tart writes about the funny, offbeat and weird aspects of world travel today. Travel wasn't meant to be taken too seriously! Check out ways to say hi below or sign up for his silly newsletter!
Other Silly Posts!