The Placenta Shampoo and Conditioner? WTF?
Today's Odd Travel Photo is The Placenta Shampoo and Conditioner, from Jeff Jung of Career Break Secrets. I've written about some Funny Shopping Products found when travelling, but this one is also a cracker.
This product sounds like one of the ones that really grab your attention when you are walking around trying to find something that you really need. That's because the product name strikes you as being totally inappropriate to the product being sold, or it's a bizarre translation that didn't quite go to plan, for example, the wonderful examples of Engrish that occur throughout the world.
Odd Travel Photo Time!
Jeff spotted this bizarre product line in one of the shelves at Walgreens in Texas. This one really had my head shaking!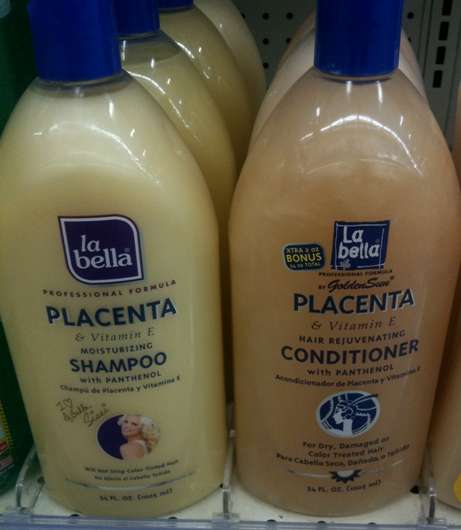 If you are wondering if there has been a potential mis-translation of names, there doesn't seem to be one. Yes, the word in Spanish DOES equal the word in English.  But the Spanish do have another meaning for Placenta – which is related to the fruit and seeds of a plant, which I hope is the extract of The Placenta Shampoo and Conditioner! And not something that you find leftover after childbirth!
Jeff says 'I'm not sure which marketing message I like best:
Professional formula
The extra 2 oz bonus
the shampoo is moisturizing
the conditioner is rejuvenating
So many ways you can go to write and interpret the caption. Enjoy!'
More Odd Travel Photo Stuff
Yes, I did enjoy this one.  Not sure if the marketing gurus ever thought of 'Afterbirth Shampoo'. Maybe it's just not the same as The Placenta Shampoo and Conditioner!
About Anthony The Travel Tart
The Travel Tart writes about the funny, offbeat and weird aspects of world travel today. Travel wasn't meant to be taken too seriously! Check out ways to say hi below or sign up for his silly newsletter!
Other Silly Posts!