South Africa Homes to Indulge!
Recently, I was lucky enough to share the Days At Sea Villa with another travel writer, Ben Groundwater. Basically, the Days At Sea Villa is one of the luxurious South African Homes available where it is impossible not to chill out and relax.
I'm normally used to the Tight Arse form of Travelling – Bus Station floors have often been a choice of accommodation for me in the past. And my Travel Personality style is usually a combination between the Pisshead and the Minimalist.
So I was pleasantly surprised to learn that I had been allocated a room in the Days At Sea Villa for a couple of nights.
That's right, one of the very flash South Africa Homes homes you can buy some time in at the KwaZulu Natal South Coast.
So instead of waking up to the view of some smelly backpacker's underwear drying in front of your nose, I was feeling a tad overwhelmed having to cop this view for a couple of days: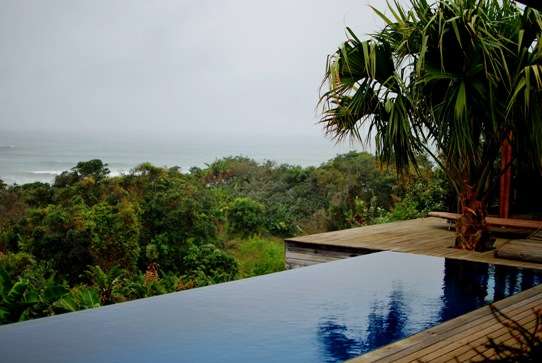 Yes, the view was a bit ordinary. Especially when sitting in the pool or the jacuzzi overlooking the ocean.
I think I could possibly get used to this.
South Africa Home Pics
But there's more. For example, the Lounge – equipped with the biggest couch I've ever seen, and including a large flat screen TV, and stereo/Ipod dock to play your favourite tunes.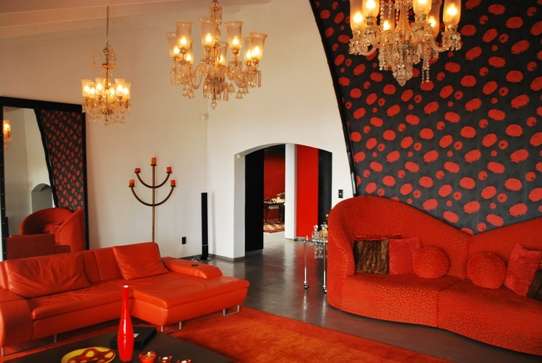 If you feel like entertaining some guests, maybe check out The Dining Room.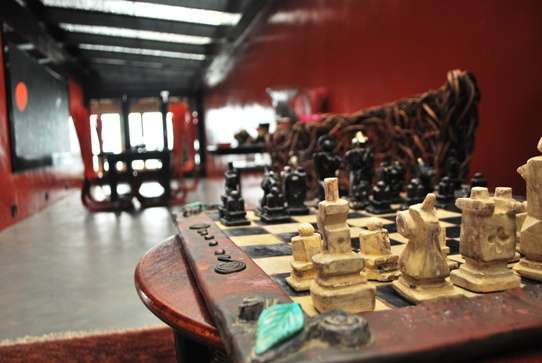 And this must be Heaven on Earth – a fully stocked bar fridge. An honesty system is employed for the bar tab. You write down what you have scoffed down to pay for later on.
Obviously, I couldn't wait to take this photo before I started drinking the beer…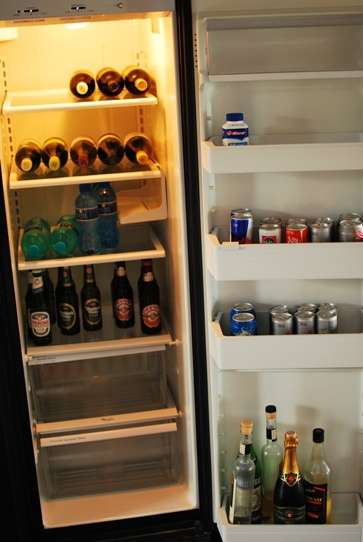 Guido, the owner of Days At Sea is an artist, and he has decorated the whole joint with his arty touch.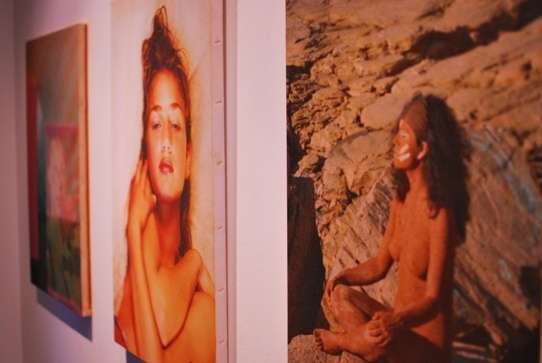 The Villa is rented out to a maximum of 2 people – so this is an awesome couple's getaway for a romantic interlude. It's not meant to be a frat boy hangout where you pile 200 of your mates into a house for a week!
In the main Days At Sea accommodation building further down the road, if you could possible ever wrestle yourself away from the Villa, Guido has a massive wine cellar and I was able to have a few samples.
I must admit, Guido knows his wines and we were glad to take his wine/food suggestions on autopilot.
So there you go – I enjoyed my huge dose of Luxury Travel in this South Africa Homes – so much so, that I'm not sure if I want to use a bus station floor again as my place of sleep!
I also recorded an interview with Katya about this place – she helps out with the day to day running.
So if you're thinking of staying in a luxurious South Africa Home – check out the Days At Sea Villa on the KwaZulu Natal South Coast.
To check out more of the spectacular KwaZulu Natal region, see Panoramic Journey Through Kwazulu-Natal.
About Anthony The Travel Tart
The Travel Tart writes about the funny, offbeat and weird aspects of world travel today. Travel wasn't meant to be taken too seriously! Check out ways to say hi below or sign up for his silly newsletter!
Other Silly Posts!