Howdy, today I've got a funny travel photo about Siargao Surfing in the Philippines.
Well, not exactly about surfing, but it's about a funny business name where an establishment offers surfing lessons for those who want to enjoy the exhilarating feeling of riding the waves in.
Anyway, Siargao looks like a pretty nice place to chill out for a bit. One of my mates has travelled around there a lot and rates it. And he has a quirky sense of humour like myself and has been sending me all sorts of quirky pics.
Some of the little gems from the Philippines he's sent me have included the Must Be This Tall To Ride T-Shirt, the Comfort Room Toilet, and the Cornflake coated fish!
But today, he's sent me a sign of a funny business name, just like Trailer Trash!
Siargao Surfing – Business Name Of The Century
Hilarious! And strange!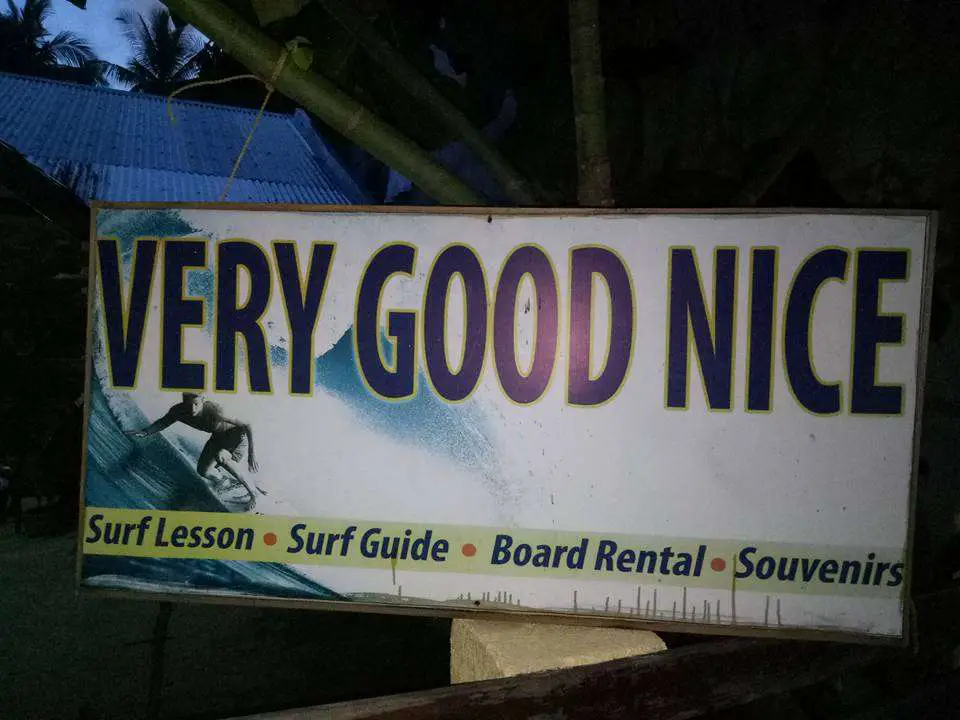 I'll probably never cross paths with this strangely named company. Not because I don't want to (I'd actually like to have a pic taken next to it), but trying to teach me to surf is like trying to teach a sack of potatoes how to surf. I even had former World Surfing Champion Mark Occhilupo as my teacher and I was still crap!
But anyway, if you experience a bit of Siargao surfing in the Philippines, check out Very Good Nice and see if what they offer matches the promise!
I've been to the Philippines once and really enjoyed it. The people there are very hospitable and friendly, plus they like drinking a lot of beer and singing karaoke. While they're small people, they easily drink a big lug like me under the table!
They also have weird food there like the Spam Restaurant and duck embryo – Balut.
Anyway, I digress. To finish off, I reckon the above business name sounds a bit like Borat.
'Very Good Nice! I Like!'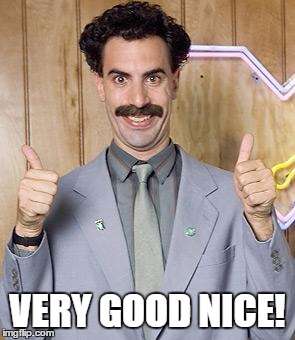 If you've got some other strange or bizarre business names that you've spotted on your travels, feel free to send them through and I will more likely than not feature them!
Ciao for now!
Other Silly Posts!