Scuba Diving South Africa – With Sharks
I had my first ever crack at Scuba Diving during a recent trip to the Aliwal Shoal in South Africa. I've been a bit slack with taking up Diving as a travel activity, considering I grew up in an area close to the Great Barrier Reef in Australia – and had never tried it out.
I guess it's like this – when something is in your backyard, you're more inclined to take it for granted, and not do it!
Better late than never! I guess the biggest fear I ever had of diving was the consequences of farting in a wetsuit. Like this: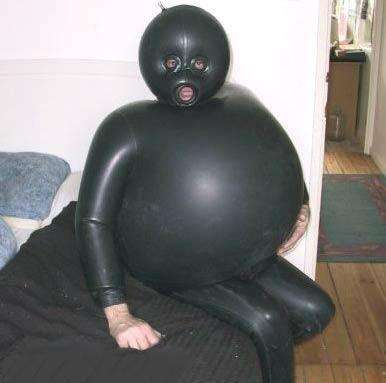 Anyway, enough of that silly stuff.
A big area for Scuba Diving in South Africa is the Aliwal Shoal, located off the town of Scottburgh, on the KwaZulu Natal South Coast area.  It's noted for being a great area for diving with sharks such as the Ragged Tooth (or Grey Nurse) and the Tiger Shark.
The Aliwal Dive Centre runs numerous dives at the Aliwal Shoal.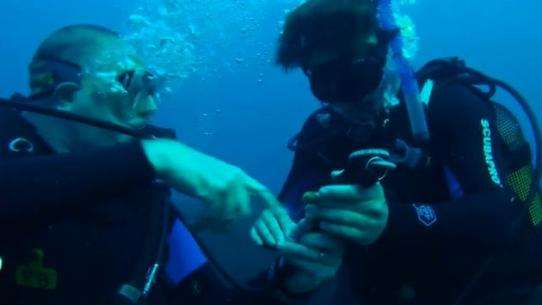 If you haven't dived before, you can do training courses there. They don't send you straight into the deep end first off. You get to practice in a pool first with all of the breathing techniques, and even though it's not a natural instinct, you do eventually find that it's okay to breath underwater.
But you are watched like a hawk when you eventually do your first dive – which is great, because I have the razor sharp instincts of a dead toad with a tyre imprint on it's head.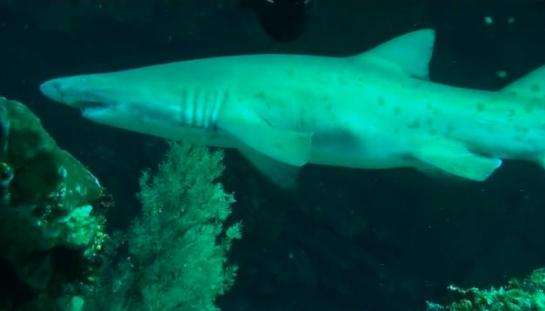 And if a movie like Jaws had given you a massive fear of sharks – don't let it put you off. The sharks don't care about you being near their space. They just cruise around and think 'big deal'.
Unfortunately, I don't have a video of the Scuba Diving South Africa trip I went on, but here is some of the promotional video for Aliwal Shoal.
Scuba Diving South Africa Video
Check out more at Dive Atlas of the World: An Illustrated Reference to the Best Sites and Coastal Fishes of Southern Africa.
About Anthony The Travel Tart
The Travel Tart writes about the funny, offbeat and weird aspects of world travel today. Travel wasn't meant to be taken too seriously! Check out ways to say hi below or sign up for his silly newsletter!
Other Silly Posts!