Quarantine Tips For Wooden Articles
Quarantine is a fact of life for Australian travellers.
Anyone who has come through Border Security would have been subjected to the intense interrogation procedures regarding the importation of any food stuffs.  You might think there are heavier penalties for smuggling salami than hard drugs!
Even though I'm usually shopping-adverse, I do buy the odd curio overseas to take home.  I especially like African Tribal Masks.  In 2002, I bought myself a Zulu mask in Durban, South Africa.  Loads of people buy wooden articles to display in their house, and this often makes good dinner party conversation when guests spot them on the wall.
My Quarantine Example
I've shown this African Tribal Mask below: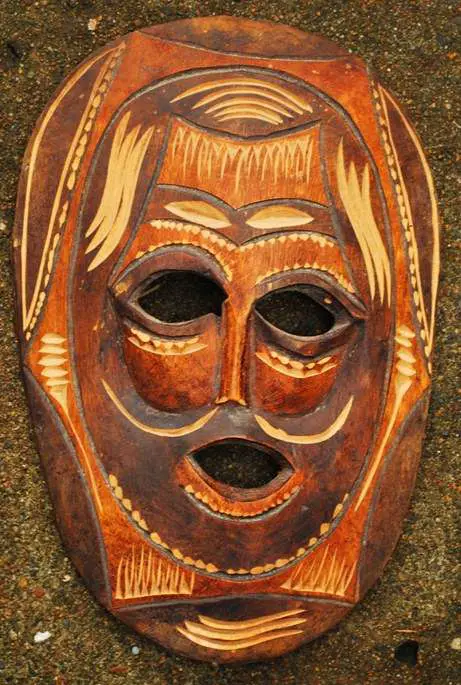 Unfortunately, I found out more than a year later it housed a number of 'boxwood borer' insects that escaped through the eye and mouth, leaving fine sawdust on my hallway table.  I've included photos of the holes left by the insects below.  I called the Quarantine service straight away when I found out.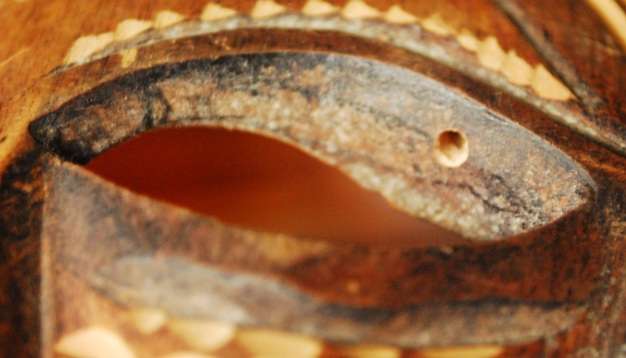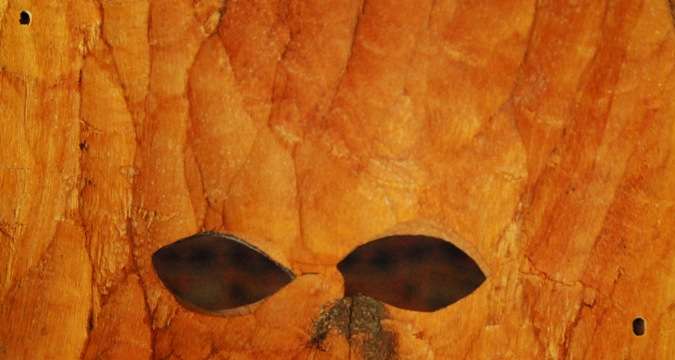 (holes are in top left and bottom right corners)
However, they didn't get far.  My contingency was not cleaning my house thoroughly, so an extremely well-placed cobweb suffocated the newly-hatched bugs.
Anyway, the moral of the story?
If you buy a wooden object overseas, do your own Quarantine – place it in the freezer for a couple of days when you get home.  Sometimes, insect larvae can live within a wooden mask for months after you buy it.  Freezing the wooden article kills the larvae, and ensures that you don't bring in another biological disaster home.
So that's why Quarantine matters!  I now place this CAUTION QUARANTINE AREA Sign on my Freezer!
In this particular case, the boxwood borer had already invaded Australia!  I called Quarantine to inspect the mask, and they advised me about the freezing technique.
More Quarantine Stuff
This was one of my 52 Perfect Offbeat Travel Tips post that I sent out a while ago!  So the next time you buy something wooden overseas, have a think about Quarantine!
Also check out interesting titles such as Commonwealth of Australia Quarantine Service Publication No 17 Venereal Disease in Australia and Feral Future: The Untold Story of Australia's Exotic Invaders.
About Anthony The Travel Tart
The Travel Tart writes about the funny, offbeat and weird aspects of world travel today. Travel wasn't meant to be taken too seriously! Check out ways to say hi below or sign up for his silly newsletter!
Other Silly Posts!