Here's a nomination for what could possibly be one of the most bizarre tourist attractions of the week! And you're not going to find this one anywhere on a tourist board list of things to do or a travel guidebook!
It's one of those odd local traditions that require a local's knowledge to send you there in the right direction. And weirdly, it involvesa mannequin wearing some funny nun habit costumes!
Here she is below!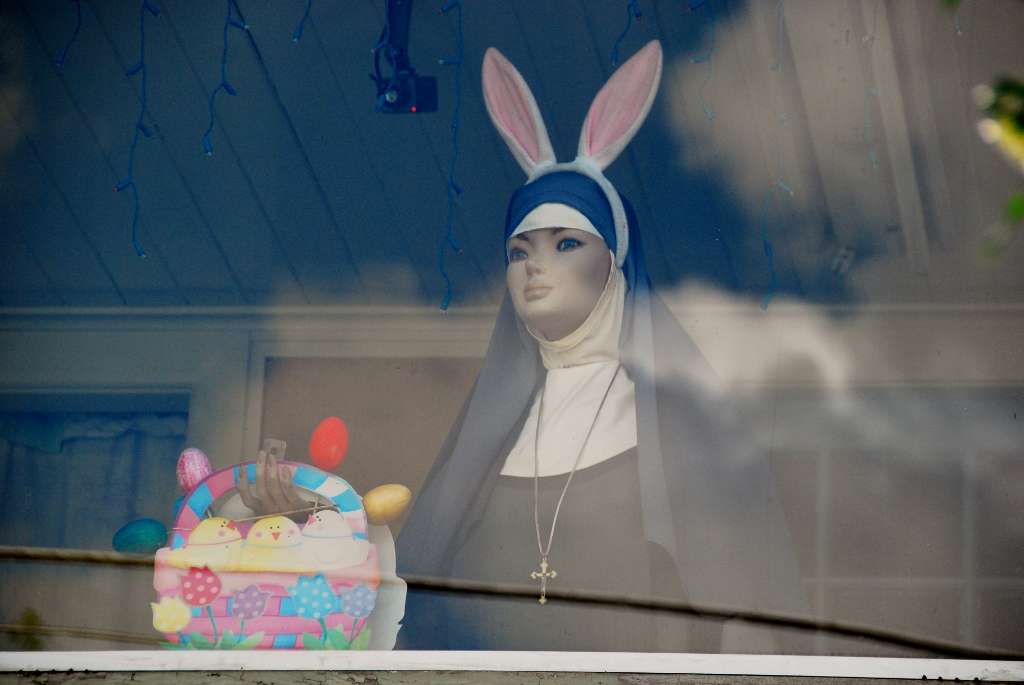 What the &%*$ I hear you say?
Well, it's a pretty quirky tradition that's been around for almost a couple of decades – it's a mannequin dressed up as a nun, who in turn dresses up in sorts of gear depending on the trends of the time.
For example, if there is a new movie opening in town, or if there's an election on, or if there is a major sporting event on, the nun's attire reflects what's happening. You could say that she is an social indicator!
Anyway, this mannequin does have a name – she's called Sister Mary Angeline!
She stands behind a large glass window in an inner city suburb of Brisbane, Australia and always receives glances from the people driving to work just to see what she will be dressed up as on the day.
She's been there from late 2000 because her 'guardian' wanted to cheer up the thousands of gridlocked punters who are caught in traffic on the way to and from work each morning and afternoon.
I went there to have a look to see what Sister Mary Angeline was getting up to. Obviously I took this photo around Easter time!
Nun Habit Costumes – Better Than Watching The News!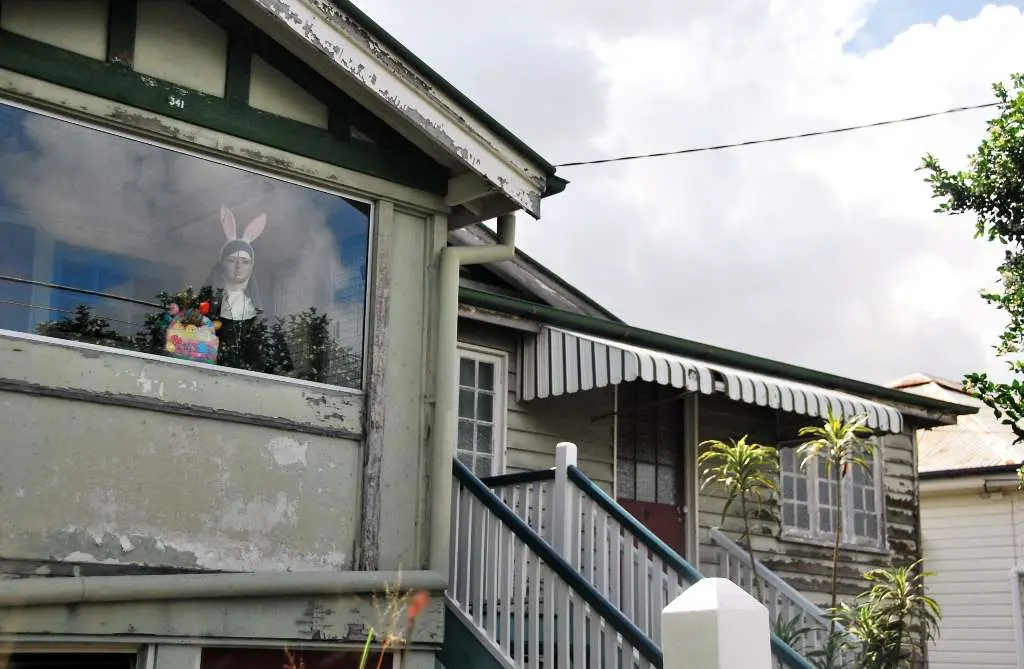 She's been dressed up in all sorts of costumes – such as Batman, as well as the colours of Queensland sporting teams like the Brisbane Broncos, and the Queensland Maroons.
Sister Mary Angeline's dress ups change when there is something topical happening. So if there is something big happening on the news, you can almost bet your house on seeing Sister Mary Angeline being dressed up in something reflecting that event.
So if you're ever in Brisbane during your travels and you want to see the nun exhibiting whatever is happening at the time, the address is  341 Milton Road, Auchenflower.
If you want, you can leave fan mail in the letterbox – she's received it before!
If she stays there long enough, I reckon she'll be declared part of Queensland's cultural heritage!
She is not far from the XXXX Brewery in Milton Road so it's worth stumbling down here if you've had a few beers just to say you've seen Sister Mary Angeline!
About Anthony The Travel Tart
The Travel Tart writes about the funny, offbeat and weird aspects of world travel today. Travel wasn't meant to be taken too seriously! Check out ways to say hi below or sign up for his silly newsletter!
Other Silly Posts!