National Maximum Speed Limit – Is Laid Back!
The National Maximum Speed Limit in Fiji is 80 km/hour, or around 50 miles per hour.
Everything is so laid back and relaxed in Fiji – including the National Maximum Speed Limit!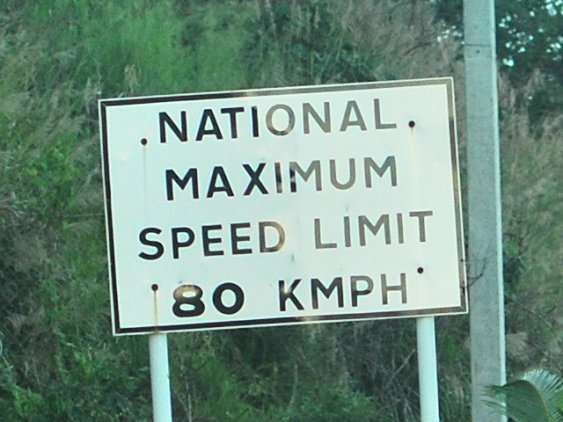 There are no freeways in Fiji – just the odd overtaking lane here and there.  The driving is also laid back, and I'd have no problems driving there.
Therefore, Fiji definitely doesn't make my list of the Worst Drivers In The World!  Nowhere near it!
This is just a great illustration of 'Fiji Time'. Whenever it happens!
If you're after a Travel Memoir of Fiji, check out Getting Stoned with Savages: A Trip Through the Islands of Fiji and Vanuatu.
Thanks for Tourism Fiji for sending me to this great country!
Other Silly Posts!