Montserrat Barcelona Bizarre Monastery
Montserrat Barcelona is a mountain located on the outskirts of this great Spanish city that possesses a Benedictine Monastery.
Montserrat was also the rock source for some sections of the famous La Sagrada Familia church that's been under construction for decades and doesn't look like finishing soon.
The structural engineers who designed and built the Benedictine Monastery of Montserrat, Barcelona ignored the laws of gravity, creating a place of worship entrenched in the side of the mountain.
This photo is self explantory!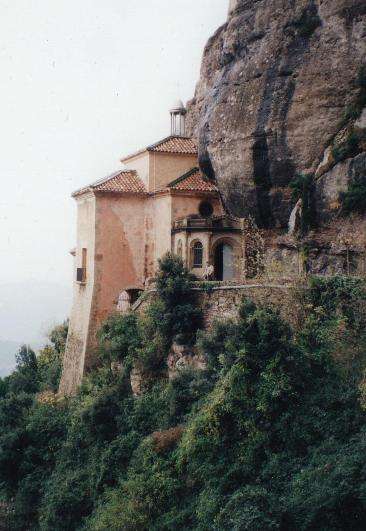 It was built there marking the site of an apparition of the Black Virgin, or La Moreneta.
The La Moreneta statue there is a wooden sculpture of Mary with the baby Jesus, and has been Catalonia's official 'patron saint' since 1881.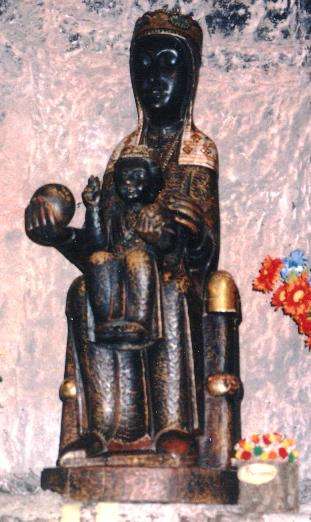 However, La Moreneta is also the place where desperate Catalonians leave offerings to somehow please the Black Virgin into making their sometimes miserable lives just a little bit better.
One of my Spanish mates called Robert took me to Montserrat, Barcelona to have a look.
'Have a look inside, it is really bizarre,' Roberto commented.
'What do you mean Roberto?' I replied with a 'what the hell?' tone.
'Just go inside, you will see what I mean.'
We opened the heavy wooden door revealing a collection of items resembling an enormous garage sale.
There were wedding gowns from spinsters wishing for marriage, motorcycle helmets from passed-on loved ones, prosthetic limbs from amputees wishing their arms or legs to grow back, and family pictures and baby clothes offered in the hope of conceiving children.
Have a look – this is not a joke!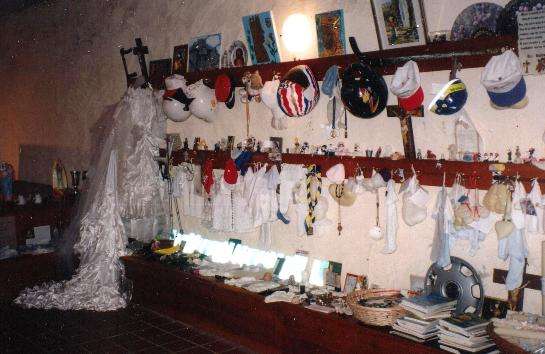 The items were placed there by desperate people who had nowhere else to go after science and society failed them, praying to the Virgin for a change in fortune.
I placed an old boarding pass there and wished that I could be a full time professional traveller.
I'm still waiting.
More Montserrat Barcelona Stuff
You can see more in this print of Monastery of Montserrat, Near Barcelona, Catalonia, Spain.
Other things to do in Europe besides checking out Montserrat, Barcelona – visit the House of Cheese in Florence, and the Mummies of Venzone.
See more at my mega huge list of Spanish Swear Words, Slang and Expletives!
About Anthony The Travel Tart
The Travel Tart writes about the funny, offbeat and weird aspects of world travel today. Travel wasn't meant to be taken too seriously! Check out ways to say hi below or sign up for his silly newsletter!
Other Silly Posts!