Malaysian Cuisine Galore!
Woo hoo. Malaysian Food Pig Out time Number 3! After my chat with Adam Liaw about what Malaysian Cuisine is about, and scoffing down enough at Malaya Corner and Treasure House to ensure I'm well on my way to a shonky reality TV show involving losing a tonne of weight via death by exercise, I went to Ipoh Laksa for another giant hit to the waistline.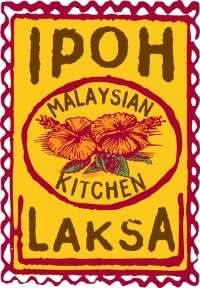 Some Malaysian Cuisine and Dishes I Tried Out
Unfortunately, the Malaysian Cuisine at Ipoh Laksa is forcing me to consider attempting a marathon just to work off the great food I had there! I tried some different stuff when compared to the previous two establishments I had tried out, so check out what made the scary journey to my stomach below.
Some of these sound unusual to the western palate on first hearing, but when you start chowing down, the flavour hits start to grab you!
First of all, there's Lobak – marinated pork and prawn rolls fused together and fried. Having pig and prawn together creates a totally new flavour when compared to having these two proteins on their own.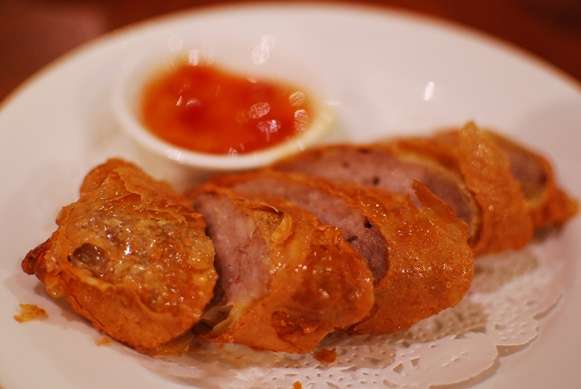 Secondly, skewered Satay Chicken. Fairly more-ish. Very strong peanut aftertaste, but tastes way better than spreading peanut butter on a piece of chicken!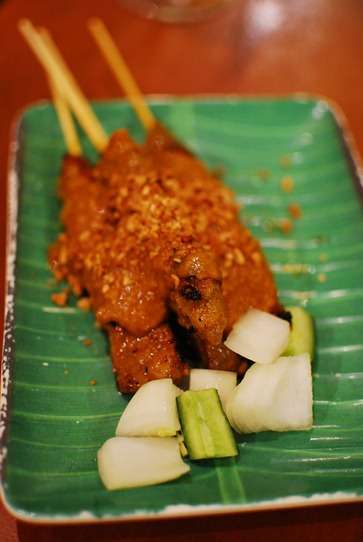 Then, there was the Roti Cani – a home made bread that is eaten with your choice of curry. The Roti Bread is delicious enough to eat on it's own, but I really enjoy it when mixing it in with the lamb curry that came with it. The Roti is an example of the Indian influence on Malaysian Cuisine, and is just one of the many aspects that creates a multitude of tasty dishes.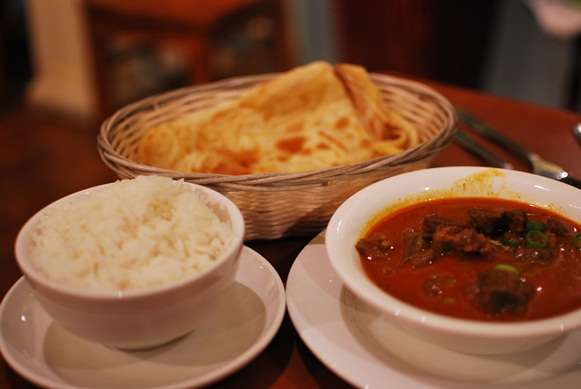 After letting out my belt another notch, the Assam Prawns came. These are spicy chili prawns that explode in your mouth. If you like seafood, you will definitely love having prawns this way.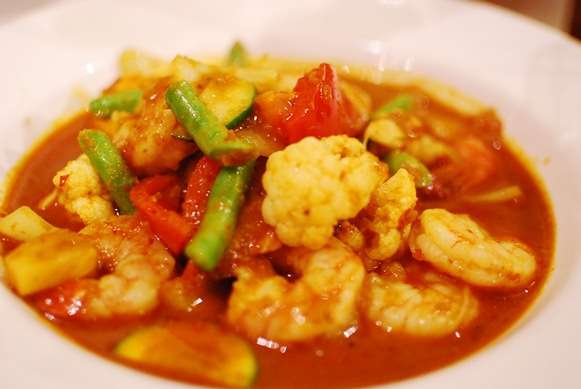 After committing the sin of gluttony, dessert plonked it's way on the table. First of all, Pilut Hitam, or Black Gluten Pudding – which can be served hot or cold. The dark bits you see below are sticky rice, and this is surrounded by a viscous coconut cream. Mix them together and you have rice heaven!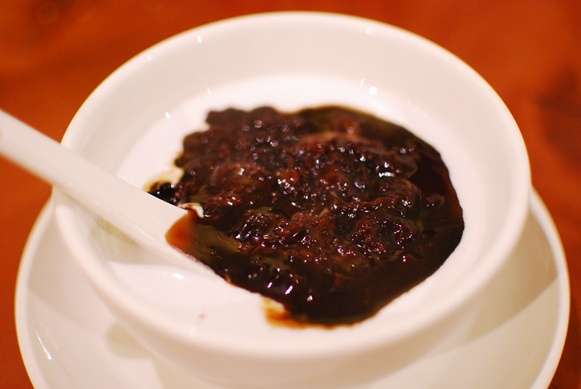 And to top this off – Malaysian Peanut Cake. Which is like a pancake coated with peanuts and syrup. After this, I had to roll to the car to make my way home!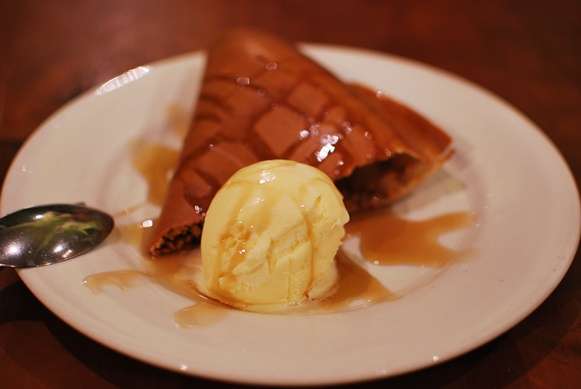 The one thing that strikes me about Malaysian Cuisine is just how diverse it can be – and that's just not from this sitting! I'm having a greater appreciation for the different dishes that are available, and I'm not sick of Malaysian Food at all!
But don't take it from me, someone who is being a try-hard food reviewer 🙂 Ricky Chow, the owner of Ipoh Laksa, was happy to chat about Malaysian Cuisine and what it's all about. Check it out below.
He explains the different influences that make Malaysian Cuisine what it is.
Thanks Ricky!
More Malaysian Cuisine Stuff
After drooling at the Malaysian Cuisine at Ipoh Laksa, check out Flavours of Malaysia: A Journey Through Time, Tastes, and Traditions.
About Anthony The Travel Tart
The Travel Tart writes about the funny, offbeat and weird aspects of world travel today. Travel wasn't meant to be taken too seriously! Check out ways to say hi below or sign up for his silly newsletter!
Other Silly Posts!