Funny Pig Pictures – WTF!
Today's bizarre travel photo is from Charlotte from Quirky Guide. You can follow @QuirkyGuide on Twitter and say hello.
Anyway, check out this Funny Pig Picture: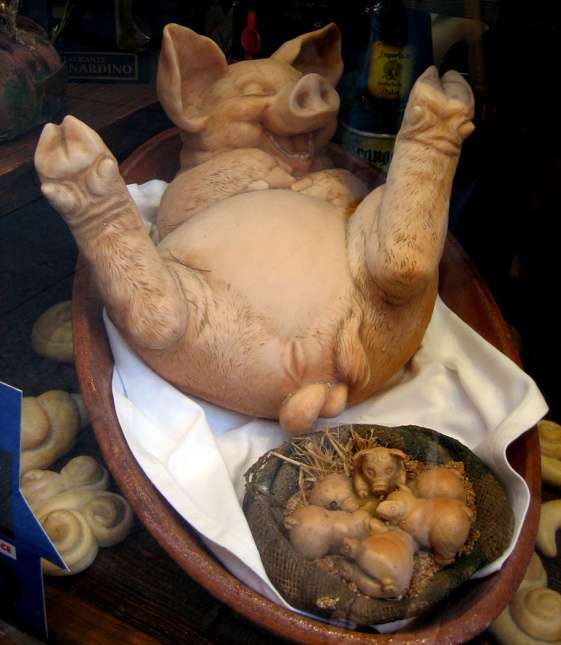 The Funny Pig Picture Explanation
Charlotte explains more!
'In Segovia, north of Madrid in Spain, it's common to decorate your restaurant windows with impossibly cute model animals – usually of the kind cooked and guzzled in the particular establishment. This photo is of El Bernadino's front window. Bear in mind that wee little suckling pigs are usually whisked away and slow roasted – head and all. And, peculiarly happy mother pig giving birth in the window or no, it's the specialty in this restaurant.
In case the birthing pig puts you off pork, they also sell lamb – as evidenced by the fluffy little lamb in a cooking pot, also in the front window.'
This Funny Pig Picture is almost as bizarre as the Casa Del Formaggio in Florence, Italy. Oh well!
More Funny Pig Picture Stuff
After chuckling at this Funny Pig Picture, check out the bizarre J.I.P Funny Training Potty, Pig.
About Anthony The Travel Tart
The Travel Tart writes about the funny, offbeat and weird aspects of world travel today. Travel wasn't meant to be taken too seriously! Check out ways to say hi below or sign up for his silly newsletter!
Other Silly Posts!