One of the nicest places in the world that I've been to is Lord Howe Island, off the east coast of Australia. It's a bit tricky to get there, but well worth if you ever get the chance. You can easily get around the island on a bicycle and you could spend a while there walking on the numerous tracks traversing the place.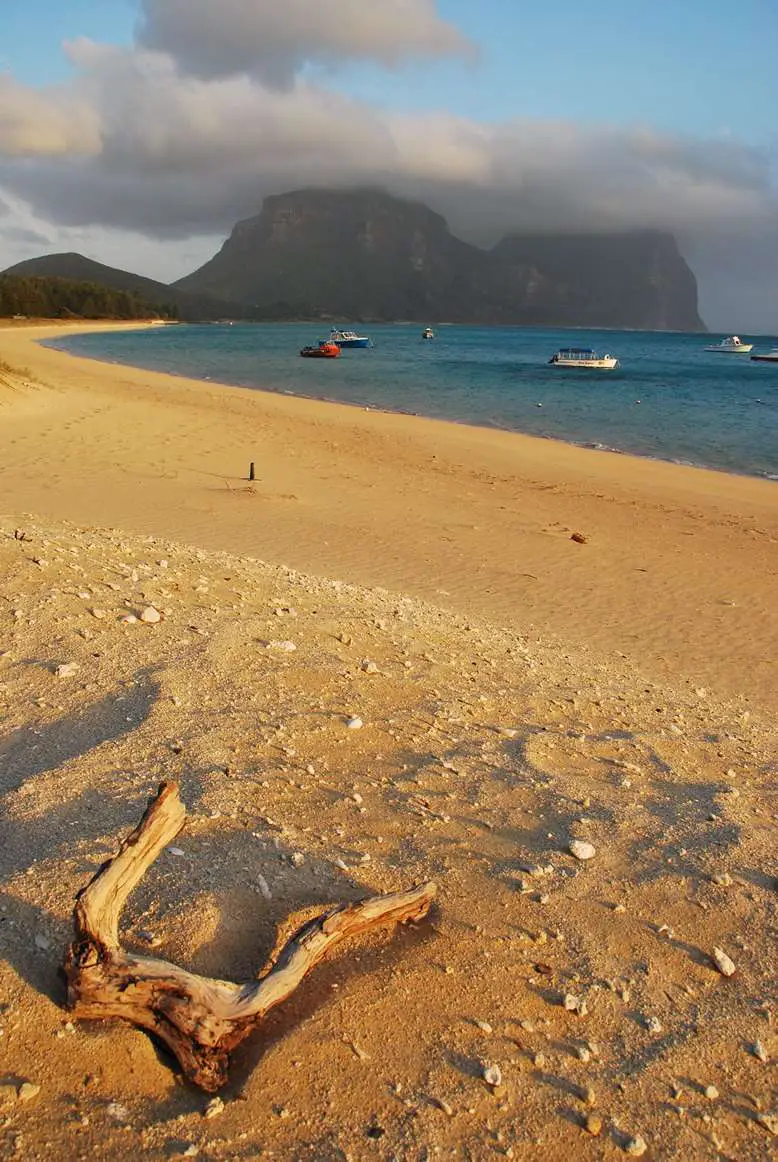 One interesting place to visit there is called Ned's Beach. The main thing you can to there is watch a crazy fish frenzy literally on the beach. It's known as a fish feeding beach, so no fishing is allowed there, which is unfortunate if you're the kind of fisherman who likes an easy catch. I think you would be able to pick up a fish no problems with your bare hands if you were allowed!
There are literally thousands of fish waiting in the waves for you to feed them.
This is a photo that I took on the beach, and you can see how many fish fingers this lot would make.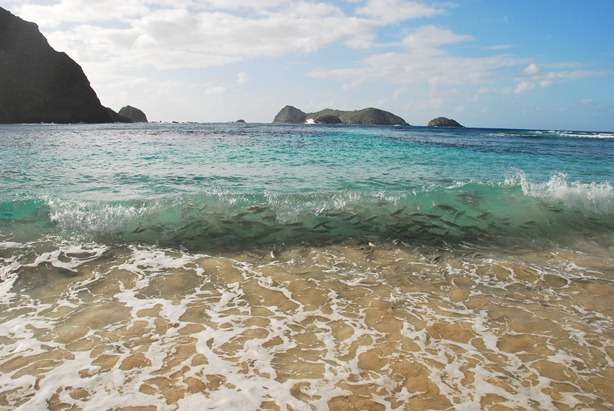 I can't say I've ever seen this sight before!
Fish Frenzy – Lord Howe Island
Check out this video which shows how many fish are in this one spot. It's almost like walking on eggshells here because it's hard to know if you are stepping on a fish or not!
It's a weird sensation feeling these fish swim past your ankles. I thought they were going to nibble at my toes, but they're more interested in the fish food in your hand than your toe jam!
About Anthony The Travel Tart
The Travel Tart writes about the funny, offbeat and weird aspects of world travel today. Travel wasn't meant to be taken too seriously! Check out ways to say hi below or sign up for his silly newsletter!
Other Silly Posts!