Fireworks on New Years Eve – The Mauritian New Year Welcome
With New Year's Eve coming up, I've got a guest post from Mauritius Holiday Tips about the crazy tradition of locals setting off millions of Fireworks on New Years Eve – from anywhere!
That's right, imagine every backyard in the country being a launch pad for New Year's Eve Fireworks. Sounds insane, but a lot of fun!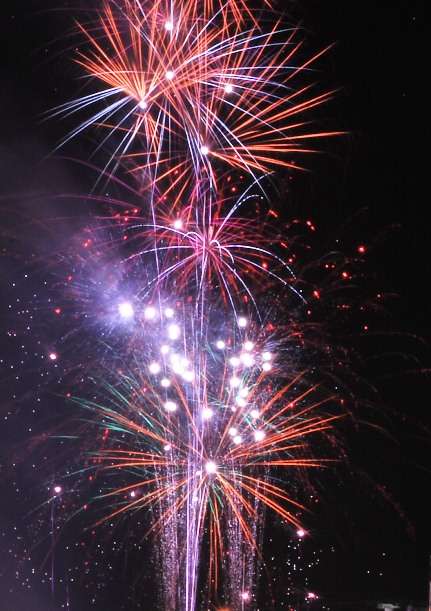 Fireworks on New Year's Eve – The Mauritian Way!
Fireworks are often used in celebrations. Guy Fawkes' night in England sees perhaps the most widespread use of fireworks due to the origin of the story.  All Chinese communities across the world welcome their Chinese New Year with loud fireworks. The western world has also adopted this habit with impressive and expensive displays of colourful fireworks at the stroke of midnight on the first of January, from London to Sydney, from New York to Paris and in all major cities of the world.
On the tiny island of Mauritius, fireworks to welcome the New Year is no exception and has been a tradition for many many years, a tradition probably borrowed from the local Chinese Mauritians who welcome their New Year in exactly the same way. And this tradition of New Year fireworks has existed long before London and Sydney came up with their own. But while the local Mauritian Chinese New Year sees sporadic lighting of fireworks in pockets here and there where Chinese communities exist, the Gregorian New Year is welcomed by all Mauritians and leads to a more impressive display. A display that is on par with the extravagant ones of the western world but at a much lower cost…
The tradition is to welcome the New Year with loud fireworks to chase away the bad spirits of the ending year and start afresh. Every family takes part in this as who wants bad spirits to linger around for yet another year? So come a few minutes before midnight, every household is out in the garden with their fireworks ready.
And at the stroke of midnight, and for the next hour or so, all fireworks are lit. The extent of all these fireworks going off at the same time in smoke across the whole island is not quickly grasped. Each family is concerned only with what is going on in their own garden. You will definitely see all your neighbours outside too, doing the same thing, but no further than down your road.
To get a glimpse of what is happening, a good location would be on higher ground, for example at the foot of a mountain overlooking a town. Or in the village of Réduit, looking towards the town of Rose-Hill and Quatre-Bornes. From there, at midnight, you will hear a rumble of thunder from far away and after a while, you will see in the dark of the night, but with the help of yellow sodium street lights, a great cloud of smoke rising over the urban sprawl.
No extravagant displays like the West but the combination of every household out on the street or garden, lighting their own fireworks turns the whole island, or at least residential areas, into a noisy, smoky yet friendly atmosphere as all neighbours for once, come outside at the same time and greet each other.
The next day, all that remains are colourful paper wrapping of the fireworks that should not be swept away, for after chasing away the bad spirits, they now bring good luck to each household.
If you want to find out more about Mauritius, visit this travel guide to Mauritius or share your own story on Great Travels.
More Fireworks On New Year's Eve Stuff
If you're right into Fireworks Into New Year's Eve, check out A Professional's GuideTo Pyrotechnics: Understanding And Making Exploding Fireworks. Or maybe buy a Jumbo Novelty Fireworks Assortment.
About Anthony The Travel Tart
The Travel Tart writes about the funny, offbeat and weird aspects of world travel today. Travel wasn't meant to be taken too seriously! Check out ways to say hi below or sign up for his silly newsletter!
Other Silly Posts!