Hitlers Bunker – Not So Monumental These Days!
Unlike many other monuments of World War Two, Hitlers Bunker in Berlin is completely understated. But it's worth checking out if you are ever in the German capital. This was the site where Hitler committed suicide when he knew the war was lost, so it's pretty significant in world history.
After the end of the war, the bunker was progressively blown up and filled up with gravel, so nothing of the original site remains. The site has been transformed many times since, but it's current use is for a car park for a block of units.
There is only this sign which designates that the area was once the site of Hitler's last days. That's it!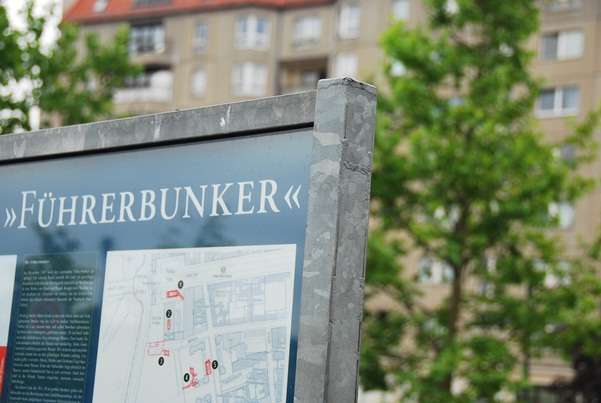 But because of this location's place in world history, many visitors come here to check out the sign. There is concern that the area might become a shrine, but I think it's important to keep these things alive so that history doesn't repeat itself.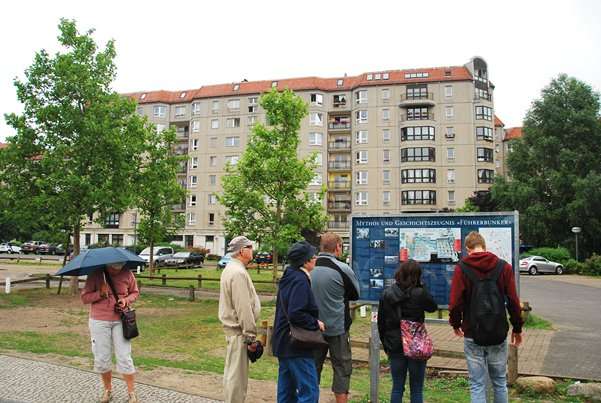 Anyway, when I was reading the sign, this got me thinking – what would Hitler have done if he knew that his old bunker was going to be transformed into a carpark? As soon as I thought this, the movie called Downfall entered my head!
Downfall is an excellent German movie which portrays the last days of Hitler and the Third Reich. Most of the movie is set in Hitler's Bunker, where he is holed up with Eva Brauna and a few of his close henchmen. There are many scenes in the movie where Hitler loses the plot, and ironically, Downfall has inspired countless Downfall parodies. There is one scene in particular where Hitler goes berserk and goes on a shouting rampage for a few minutes. It's this scene in particular that has been parodied millions of time, with subject matters ranging from poor performing sports teams to politics. Some of these parodies have gone viral and have produced many a chuckle for thousands of people around the world!
Well, I've done my own – How Adolf Hitler would react if he knew his bunker was going to be transformed into a carpark!
Enjoy!
More Hitler's Bunker Stuff
For World War Two history buffs, check out Inside Hitler's Bunker: The Last Days of the Third Reich.
See more at my crazy list of Funny German  Swear Words, Slang and Expletives!
Other Silly Posts!