World Travel via a Silly Dance!
I must admit, I'm a little bit envious of Where The Hell Is Matt? He's the dude who's become an internet celebrity by doing a silly dance at some of the world's most famous landmarks – and gets paid for this awesome way of World Travel. That's right, he gets paid to be silly full time. I've done long periods of being silly for free! So I'm definitely trying to work out how he does it so I can do some silly travel stuff full time as well!
I don't mind going on the odd junket – I've already been on three this year to Fiji, England/Wales and South Africa. But Where The Hell Is Matt? has taken the all expenses paid World Travel trip to an another whole new level!
My understanding of his story was that he ended up quitting his job and was given the idea by a travel companion to do a silly dance in Asia.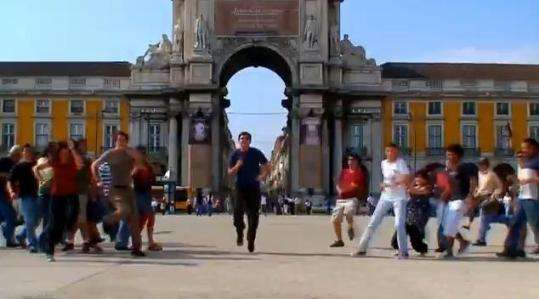 Anyway, this silly World Travel idea turned out to be a blessing in disguise – the videos posted on the internet became viral and went around the world in an insane amount of time. He scored a couple of round the world trips, including one where some of the locals ended up dancing with Matt.
Where The Hell Is Matt? is still doing this awesome job. I say, good on him, as I'd be doing the same if I was in his position.
So, what the hell am I talking about? Check out one of Where The Hell Is Matt's Silly Dance Videos.
World Travel  – Where The Hell Is Matt? 2008
If Where The Hell Is Matt is looking for a body double, I'm up for it! I'm more than happy to do a few silly stunts in his videos and get paid for it!
More World Travel Stuff
Anyway, if his story has given you itchy feet for travelling, check out more at Where The Hell Is Matt? Dancing Badly Around The World!
About Anthony The Travel Tart
The Travel Tart writes about the funny, offbeat and weird aspects of world travel today. Travel wasn't meant to be taken too seriously! Check out ways to say hi below or sign up for his silly newsletter!
Other Silly Posts!