Tribal Textiles – African Good News Story
Tribal Textiles is located near South Luwangwa National Park, in eastern Zambia. Many people stop by here on the way or to this great national park, but it is definitely worth checking out in terms of a business that is making a difference to the life of many Zambians.
The business was established in 1991, and specialises in traditional products and provides jobs for over 150 people.  These kind of products include clothes, paintings, sheets, bed covers, and almost anything else you can make from a piece of fabric. Even though it's located in a pretty isolated part of southern Africa, products are exported world wide, and funds are directly channelled back into the local community. Travellers can buy goods directly from the factory if they stop by and visit, which you are most welcome to do.
I visited Tribal Textiles in 2008, and they look pretty well set up and organised.  It was great to see something so positive in one of the poorest parts of Africa.
You can see more information on what they do at their website.
Tribal Textiles Pictures
Here are some photos from the Tribal Textiles Factory that I took when wandering around.
For example, checking out works in progress.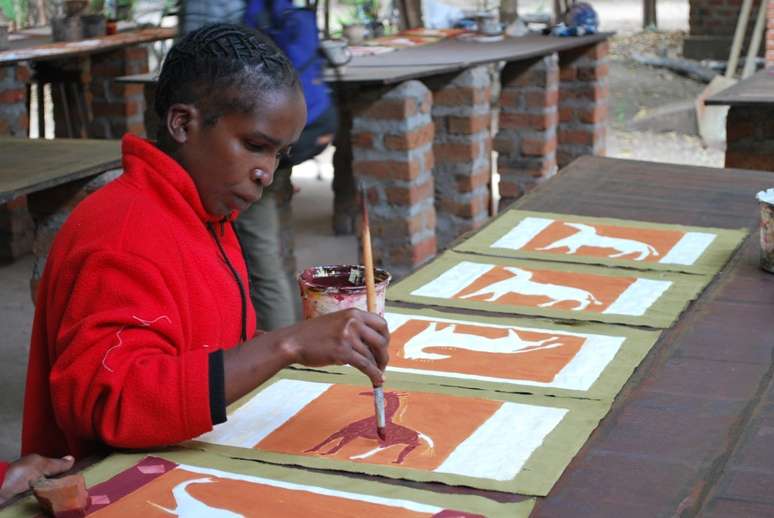 Lots of colourful products that would make a nice addition to a kid's bedroom.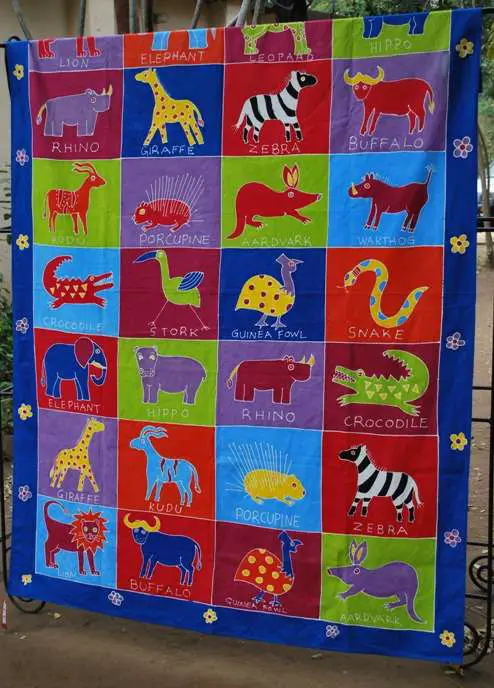 Finishing off with the end product.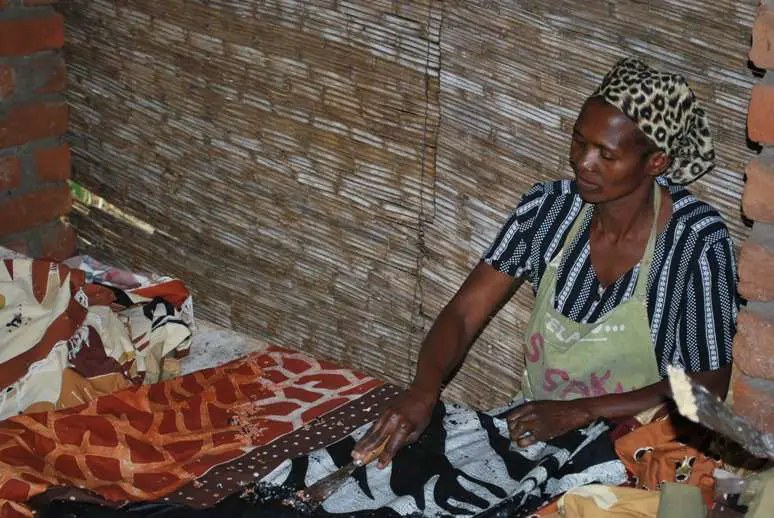 Tribal Textiles – an attraction in it's own right.
If you are ever around South Luwanga National Park in Zambia, it's definitely worth visiting Tribal Textiles. This is a great example of how such a simple concept can help locals earn enough money to put food on the table.
It's almost as entrepreneurial as Growing Hemp For Profit!
Also, if you're interested in the region, check out Zambia Safari – The Luangwa Valley & Kafue Flats.
About Anthony The Travel Tart
The Travel Tart writes about the funny, offbeat and weird aspects of world travel today. Travel wasn't meant to be taken too seriously! Check out ways to say hi below or sign up for his silly newsletter!
Other Silly Posts!