You know that place that looks like David Attenborough has visited for the first time, that no one else has?
Well, the Solomon Islands sort of feels like that. And I really don't want to tell too many people about it because if it appears on a popular travel show, then I've stuffed up the place for everyone else who wants to escape the hordes of tourists that devour the tourist traps all around the world.
As an example – it's hard to not like having a few sundowner beers with this view.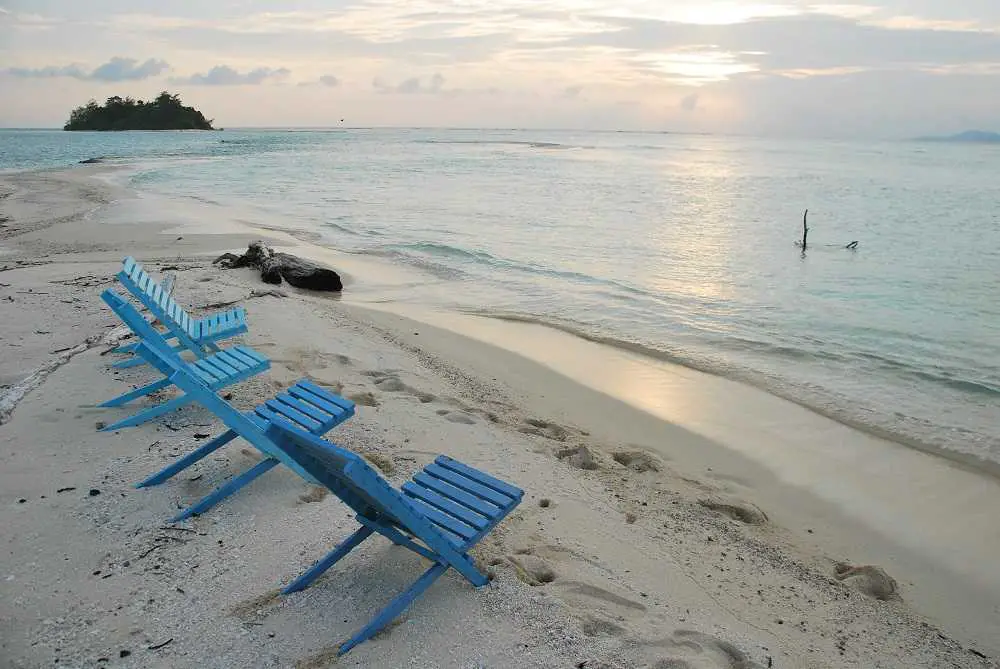 Yes, it might be a bit more difficult to get there, and it might cost a bit more, but if you're after a place where not many people have been to that is still untouched by mass tourism, then the Solomon Islands is the place for you.
You're not going to find the ritzy resorts here. But that's the whole appeal.
Let's just say you won't find loads of drunken tourists wearing a singlet with the local beer.. 😛
Uncrowded, reefs, fishing for yellowfin tuna, kingfish, coral trout  WW2 plane and ship wrecks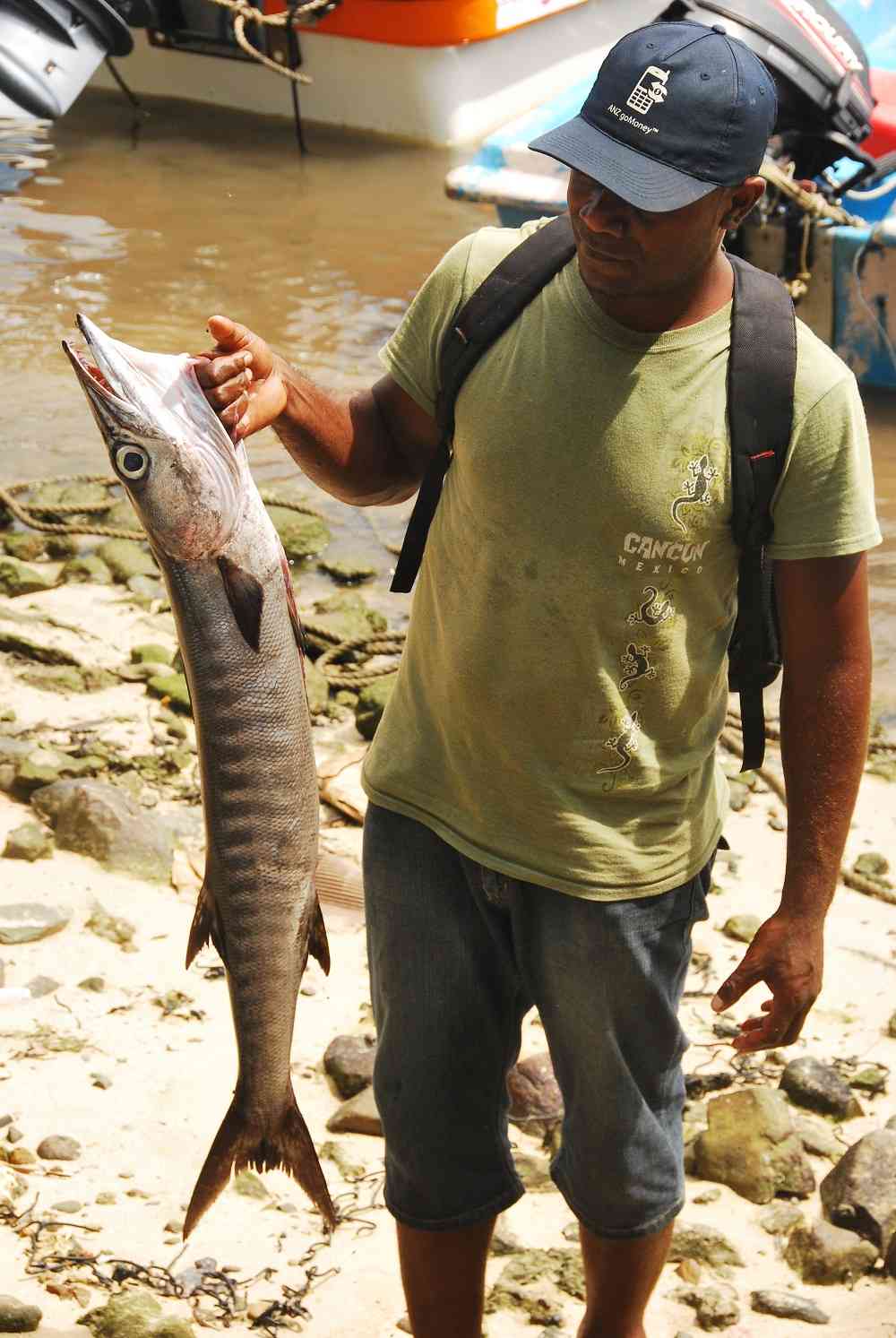 Anyway here is a quick sum up of what to do there.
Things To Do In The Solomon Islands
Honiara – the capital
You're going to fly in and out of here, so it's worth having a little look around here. There's lots of World War 2 memorials, legacy World War Two Battlefields and machinery (including the National Museum and U.S. War Memorial), and the chaotic centre of Honiara itself. If you're a diver try and check out the 52 wrecks at the bottom of the ocean.
The Central Market is worth a look and you can buy tonnes of fresh produce, fresh fish, traditional arts and crafts and if you dare to try it, Betel Nut. You're not going to be hassled at all here, so enjoy it!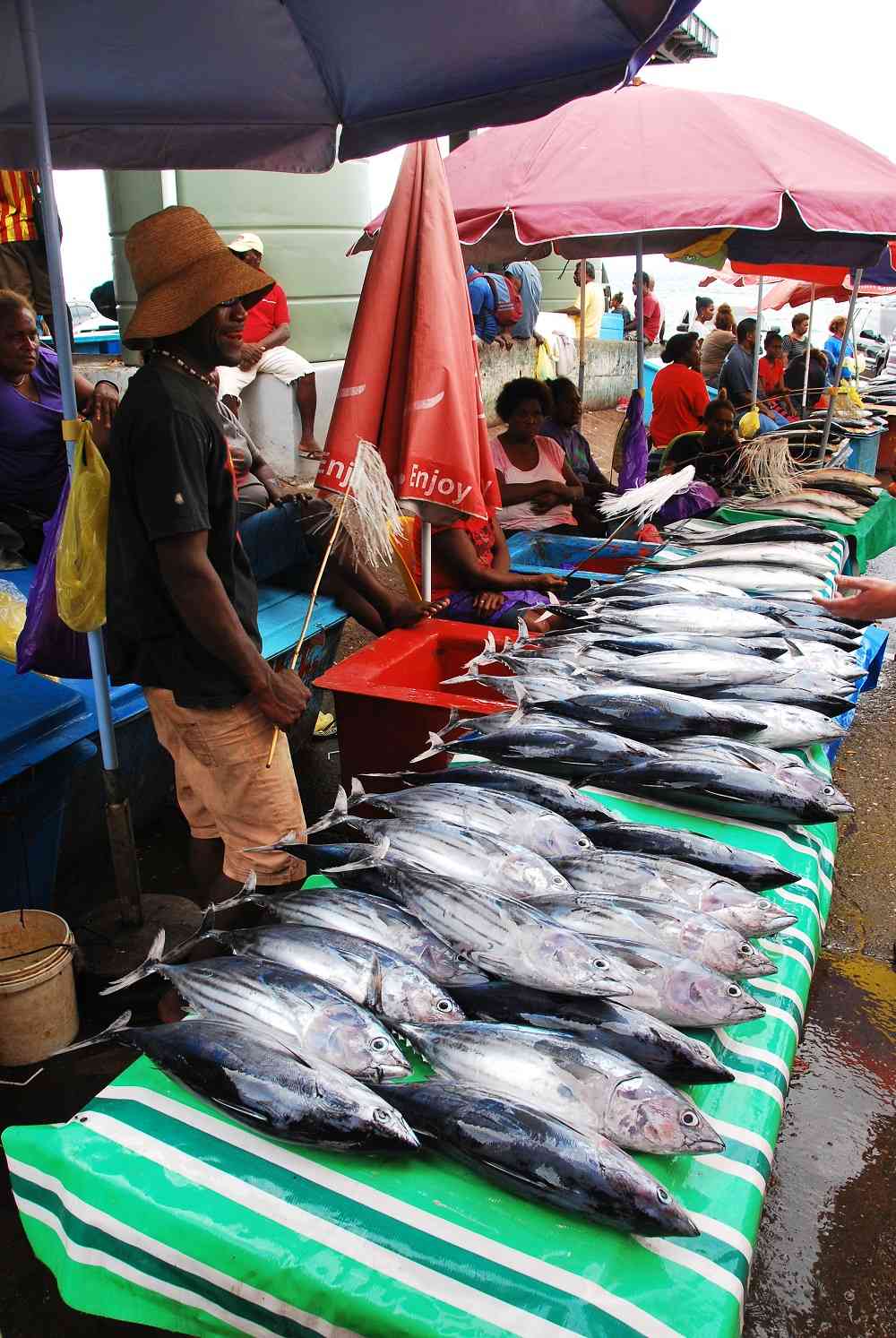 Munda – Western Province
Check out what is possible the best World War 2 themed museum I've ever seen, plus see a real life one outside where the Americans dumped all of their war machinery in one spot.
There is even a 70 year old plus Jeep still running there!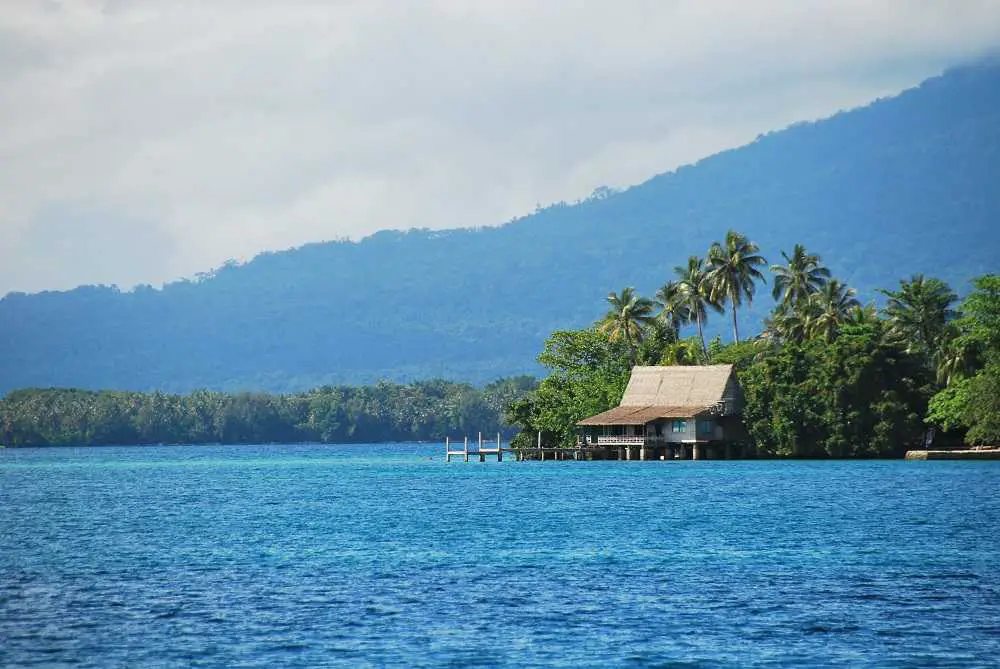 Gizo – Western Province
The Solomon Islands second largest city (at 3,000 people), Gizo is a good base for surfing, diving and hiking. And it's also the location of the Okay Store!
If you're after an interesting night out with the friendly locals, check out the Gizo Waterfront Bar or the PT109 bar which pays homage to the boat John F Kennedy captained during the Battle of the Guadalcanal.
Here's a tip for the blokes – if one of the local lasses asks you for a dance, it's extremely offensive to say no, so just go for a dance!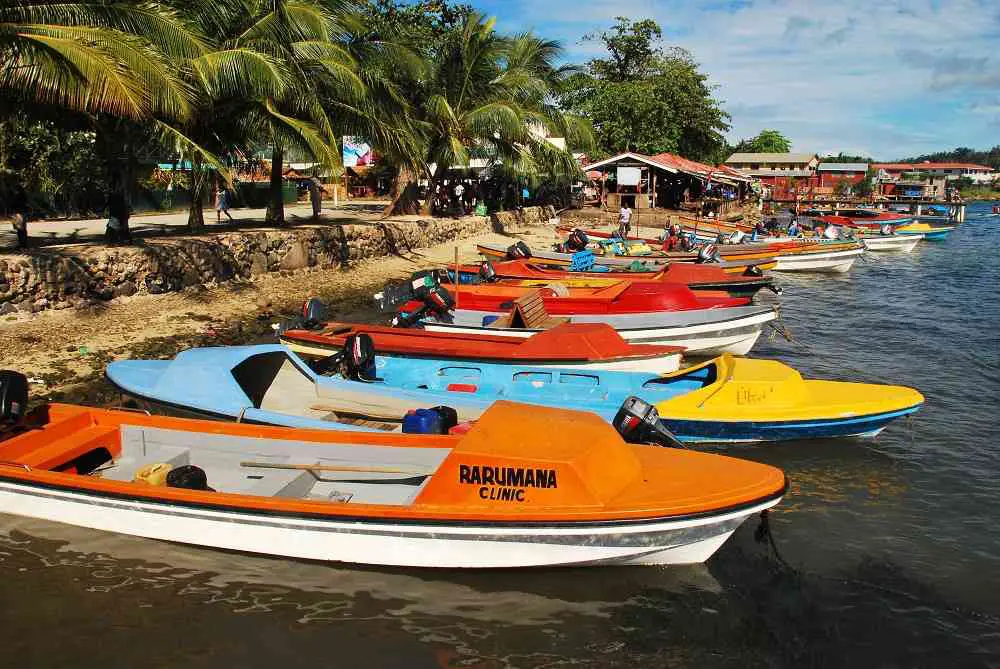 You'll just have to get yourself weighed at the airport to get there!
Marovo Lagoon
Loads of fish. Drop offs. Coral everywhere. I haven't been there, but because I've been told it's just such an awesome place, it had to make this list!
Where To Stay In The Solomon Islands
Here is a list of some of the places I stayed at and visited.
It's pretty new and sets a new standard and is by far the benchmark of accommodation in the Solomon Islands. A great place to stay when you've been out in the isolated western parts of the Solomons.
Hey, Prince William and Kate stayed here when they visited the Solomon Islands, so it's good enough for me! Very comfortable place to stay.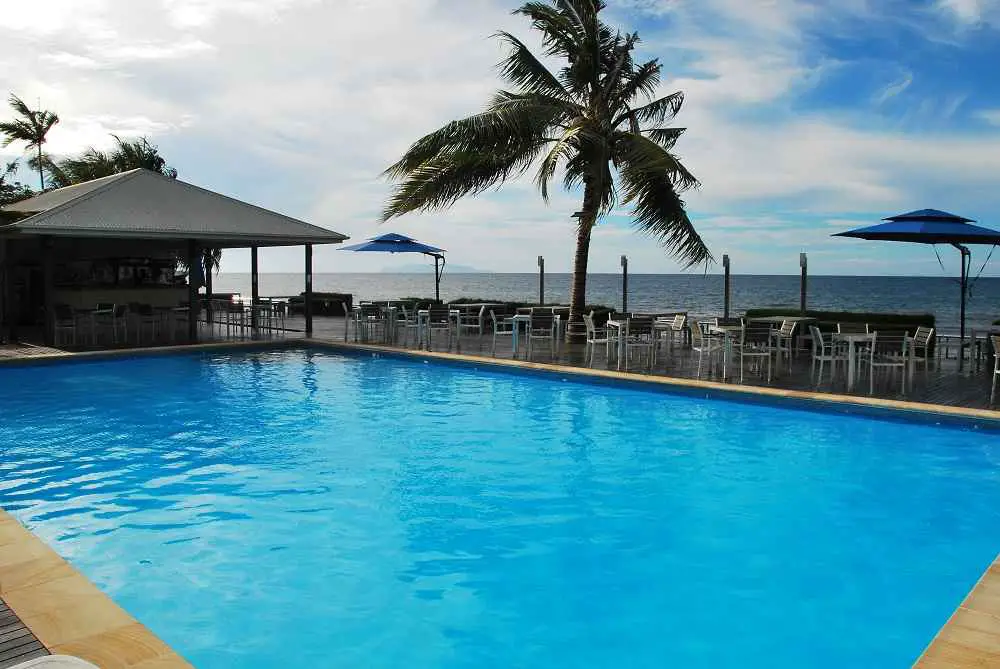 It's THE place to stay in town. Well, that's because it's the only place to stay in town. You get great views like this and it's a base to go diving.
And you can walk here from the Munda airstrip.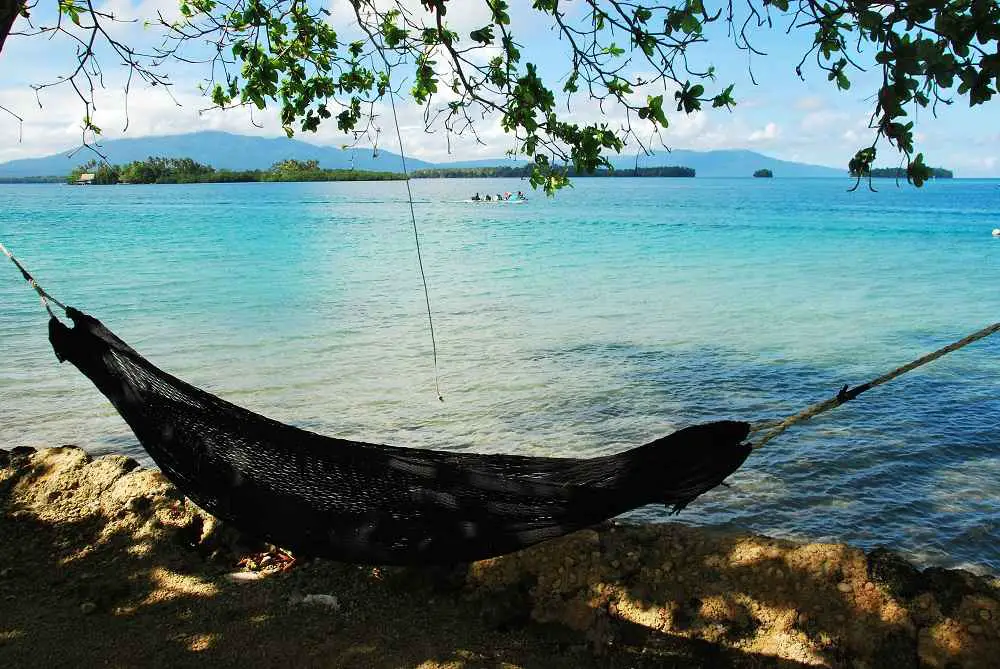 It's pretty hard to beat the location of the dining room here.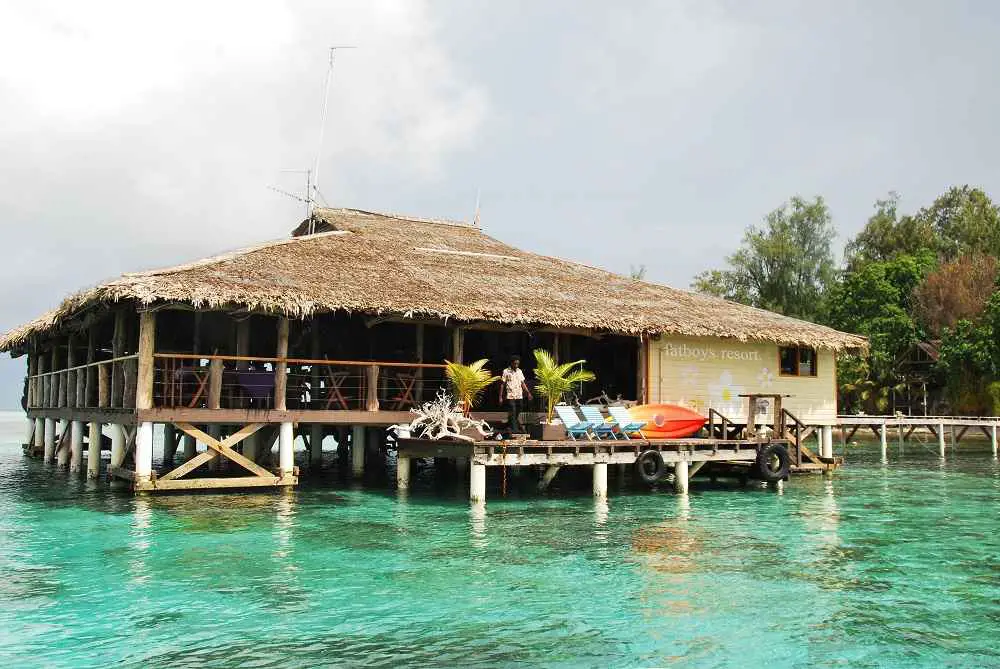 The bungalows are spacious and overlook the water, and you can access some pretty decent snorkelling just off your own piece of beach. Skull Island is also nearby.
Sanbis Resort – Mbabanga Island near Gizo
I visited here to watch the football one night. Come here for wood fired pizzas. It's a nice place to chill out as the SB Bar is right on the water – on a nice day, the lagoon is turquise and the swimming and snorkelling is pretty good.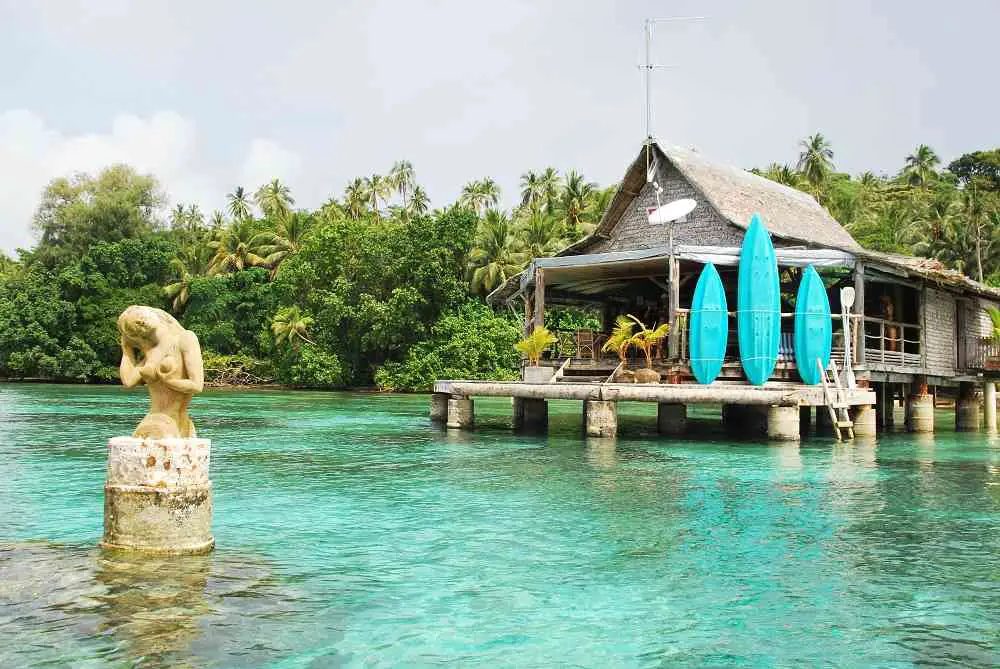 Oravae Cottage
Ever felt like renting out a whole island at a reasonable price? Well you can at Oravae Cottage.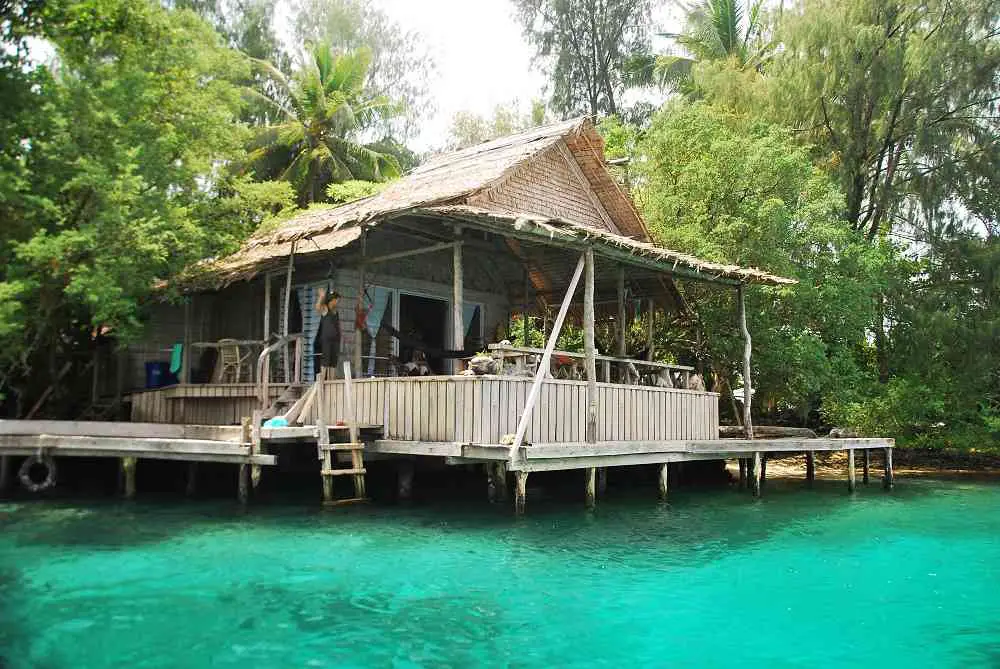 The cottage and adjoining tree houses can house up to a group of 9 (that is, only your group) and if you really want a digital detox, go here.
Overall, I would describe the Solomon Islands as a place that is a little less accessible than it's other South Pacific Island neighbours, but that's what makes it worth the trip.
It's unspoilt by mass development, chilled out, has great friendly people (see how they can climb a coconut tree!) and if your main mode of transport is getting around by boat, then your on a winner!
I just don't want this post to become so popular that it spoils the place!
I'll sign off with a short video of Things to Do In The Solomon Islands!
Ciao for now!
Anyway, see more at the  Solomon Islands Visitors Bureau.
About Anthony The Travel Tart
The Travel Tart writes about the funny, offbeat and weird aspects of world travel today. Travel wasn't meant to be taken too seriously! Check out ways to say hi below or sign up for his silly newsletter!
Other Silly Posts!