Things To Do In Banda Aceh
Hi everyone. Thanks for the great response to yesterday's article about Banda Aceh – 5 Years On Since the Tsunami. It obviously struck a chord with many people, and it's really something else to see the area with your own eyes.
However today, I wanted to concentrate on non-Tsunami things to do.  It's a bit hard to ignore that, because so much here was affected by that event.  I was also feeling a bit eerie when I saw the news about today's Tsunami in Samoa. My thoughts are with those all affected.
Today, my guide was Maimum, or his nickname, 'Doank'.  I met him last night and he is one of the local bloggers here.  He kindly offered to show me the surrounding areas of Banda Aceh on the back of his motorbike today.
I thought he was a bit foolish to do this because I weigh twice as much as him, and his motorbike struggled up a few hills, but his mechanical beast is still alive.  Maimum, if the suspension on your motorbike needs fixing, let me know.  Here he is below: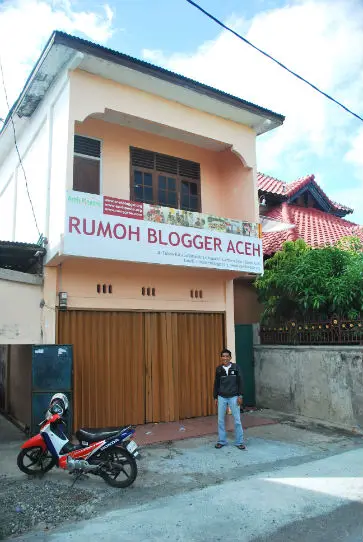 Today, we went north east of Banda Aceh city, to the areas known as Ujung Bate and Krueng Raya.
Maimum took me to the Indra Patra Fortress, a set of ruins that were built by the Acehnese kingdom in the 1400s to protect their territory from potential invaders.  There are a couple of forts there that I would not have otherwise known about, as it's not listed in my guidebook, and only a local would know about this!
Things To Do In Banda Aceh – Photos
Here are some photos of the Indra Patra Fortress below.  We had the place to ourselves, and this is right next to the beach!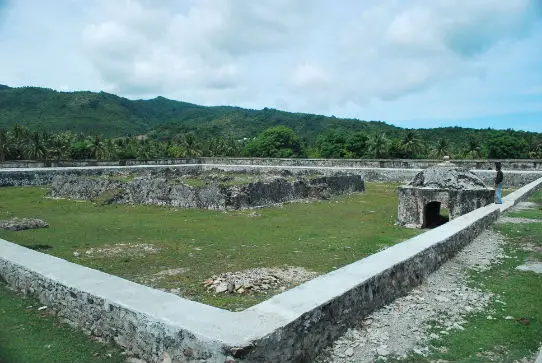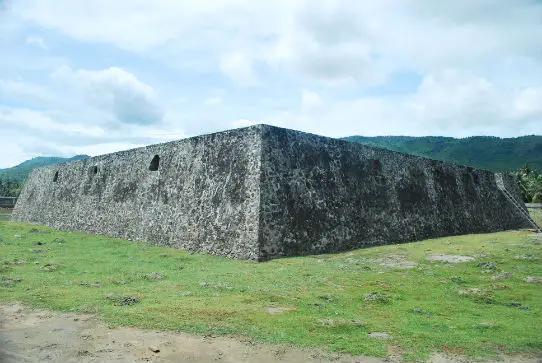 After being roasted by the midday sun, we stopped for a quick lunch break and I had my first sample of the superb Acehnese coffee.  There is a bag of this stuff with my name on it somewhere, and I'm taking some home with me.
Later on, Maimum took me to 'Little Aceh' – the Taman Shulthanah Shafiatuddin – which is effectively a museum of all the architectural styles located in Aceh province.  This park was completed in 2003, about 1 year before the Tsunami hit, but it was wiped out.  It has since been rebuilt and has opened recently.
Some of the house designs are intricate and detailed, and are shown below: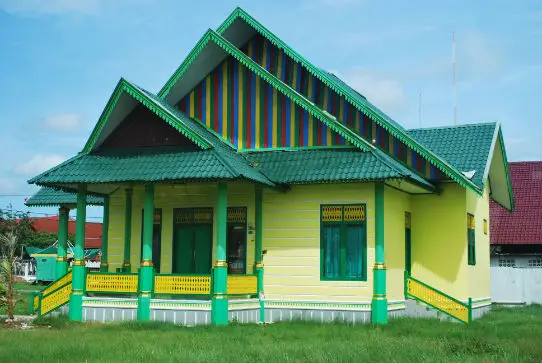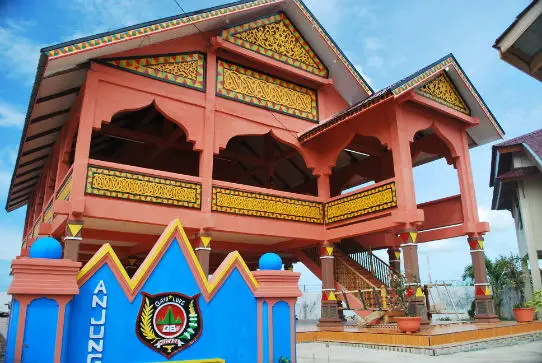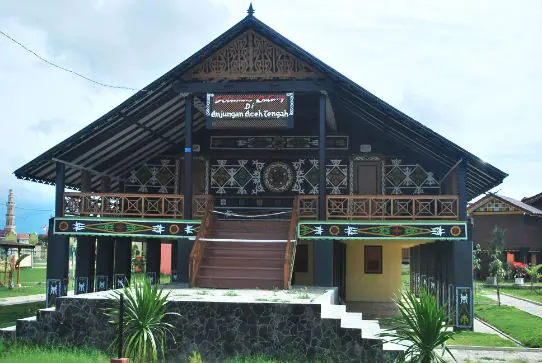 There are two good sites on things to do and see in Aceh Province.
The first one is actually Maimum's site, called Come2Aceh.com (in Indonesian), and the official government site in Indonesian and English is VistAceh.com.
And check out Indonesia (Country Guide).
Anyway, I'm off.  I'm in an internet cafe that doubles up as a gaming room, so my eardrums are being belted by gamers shooting things and large explosions.
More soon!
This trip is kindly sponsored by Air Asia.  Check out their site for their extensive network all around South East Asia.
About Anthony The Travel Tart
The Travel Tart writes about the funny, offbeat and weird aspects of world travel today. Travel wasn't meant to be taken too seriously! Check out ways to say hi below or sign up for his silly newsletter!
Other Silly Posts!