The Survivor Series – Survivor Samoa and South Pacific – Books Out an Entire Island Hotel..
Whenever you watch those 'reality TV' shows, most of us don't think about the behind the scenes logistics that are required to bring the wannabe famous contestants from the film location to the small screen. For example, how do you accommodate a whole crew in an isolated part of the world and keep them happy? Well you book out an entire hotel complex! That's what happened in Samoa for The Survivor Series when Survivor Samoa, and Survivor South Pacific were both shot there back to back. Around 300 of the production crew had to be put up somewhere for 4 months!
Now, Samoa is a small Pacific Island nation of around 200,000 people, and there aren't too many places that have the capacity to accommodate this kind of international barrage. The only place capable of doing this is the Aggie Grey's Resort, which is located near the Faleolo International Airport in Samoa. I had a look around there when I visited Samoa recently.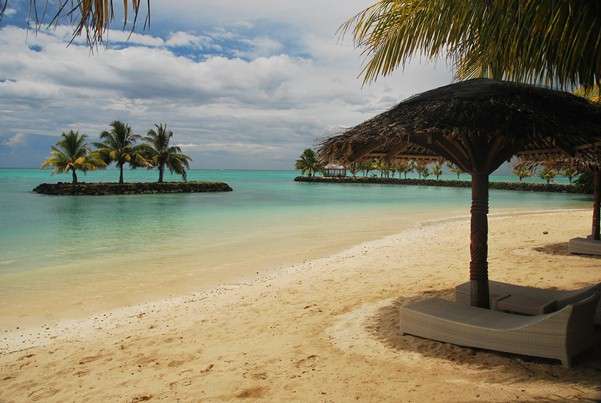 After chatting to some of the locals (Samoa is a small place, word gets around!), all of Aggie Grey's Resort's 140 rooms were booked out solid by the Survivor team while the shooting took place. That means there were at least 2 people per room, swarming around the resort in the South Pacific whilst everyone else received survivor in their living rooms around the world.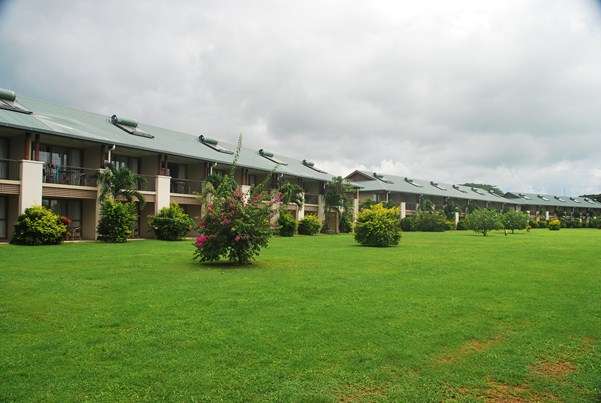 But I think they must have had a reasonable time. They could have spent a bit of time at the beach. I'm guessing they may have spent some time in the spa.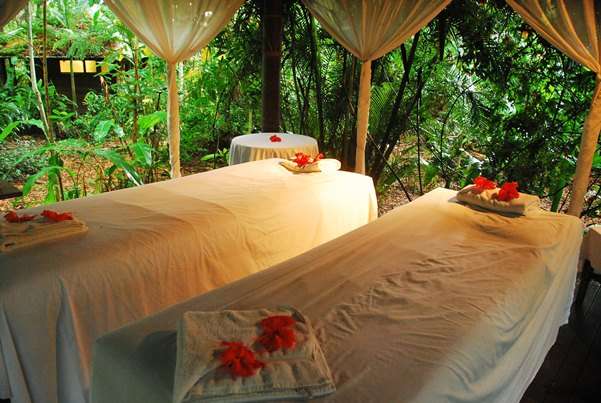 Or maybe tee off for a round of golf at the nearby golf course. I like where Hole one is located!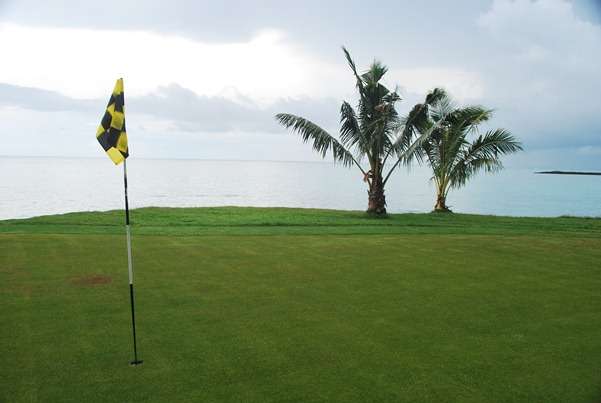 You get the idea! Logisitcally, this is a pretty impressive effort! Mind you, the eliminated contestants were hidden somewhere on the island whilst the show was being filmed. No one is exactly sure where they were stashed away, but this is an interesting insight into the production of a reality TV show.
More Survivor Series Stuff
To find out more about the real Samoa, check out the Samoa Tourism Authority website., and the Aggie Grey's Resort page.
Other Silly Posts!