Trying to Jump off the Golden Gate Bridge – A First Hand Experience
Today's post isn't funny – in fact it's quite serious. It's about The Golden Gate Bridge in San Francisco, and the sad reality of how it's used as means for Suicide.
There has even been a book written about this titled The beautiful bridge of death: Accounts of those who died, or nearly died, in falls from the Golden Gate Bridge.
If you've had a chance to walk across The Golden Gate Bridge, you would appreciate the fantastic views of the San Francisco skyline and the island of Alcatraz – assuming that there is no fog smothering the entire region that day.
However, you would definitely see one of these Suicide prevention signs placed next to a phonebox at regular intervals along The Golden Gate Bridge: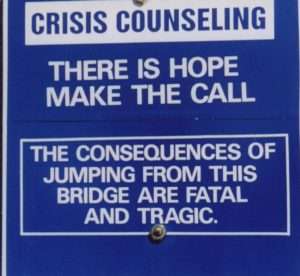 Well I guess jumping 100 metres off a bridge may cause some minor bruising.
However, I wasn't prepared to actually see someone try and do this while I was walking over the bridge.  I walked past a couple of policeman who were talking towards Alcatraz, when I realised that they were talking someone who had scaled the fence, threatening to jump off The Golden Gate Bridge.
I could hear the officers saying 'Don't do it, it's not worth it – come back over and we can talk about it.  We can help you out.'
The presence of this man created a scene where a number of patrol boats were alerted, and hence were circling below the potential drop zone under The Golden Gate Bridge – ready to perform a rescue (or most likely, body retrieval) if required.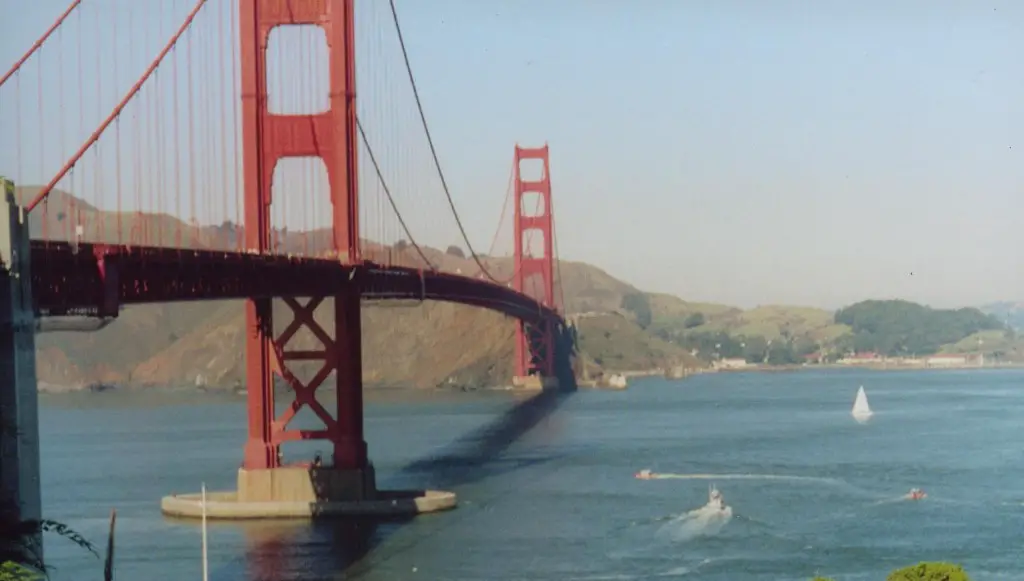 I felt quite ill because I thought the guy might jump – and hence, I would witness a terrible Suicide.  However, after I had walked tens of metres further on, he was still talking.
After half an hour, he climbed back over the fence to safety.  I have a photo of him on the edge of the bridge just before he finished the almost hour long threat of jumping (check the centre of the photo).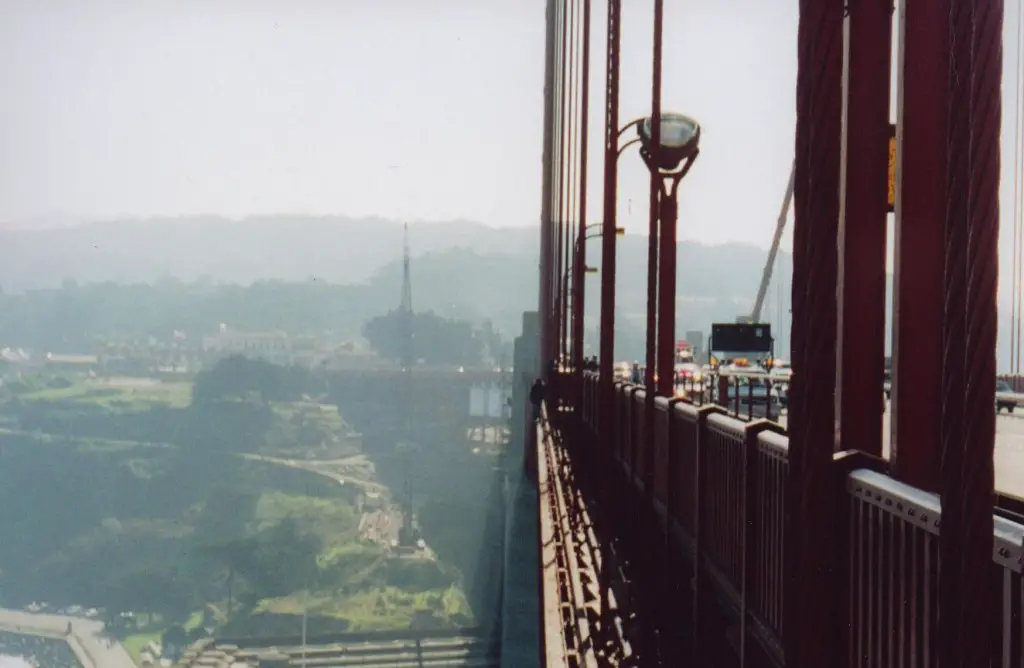 It made me think – what drove this man to almost take his life?
I felt sad that society had let this man down to the point where he thought he was worthless and wanted to end it all on The Golden Gate Bridge.
Here's a tip.
If you are feeling really crap, don't hesitate to call your local crisis line.
People are there to try and help you.  You just need to ask for it.
Other Silly Posts!