The Beast – Will send you into hibernation!
This is the Uplands Diner which is located in Swansea in Wales. The outside sign doesn't say much about what The Beast is, until you get inside! Not it's not The Beast DVD!
I stopped in here on a trip to this nice part of the United Kingdom. And luckily at the time, I wasn't feeling that hungry for one of the biggest breakfasts in the world!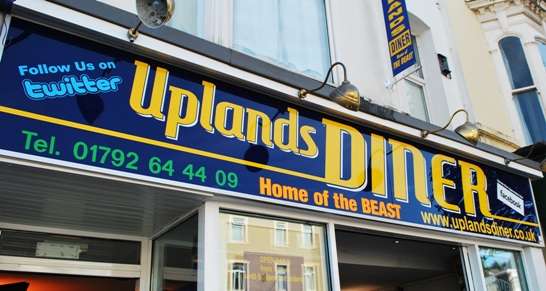 However, at the Uplands Diner, you can get the Welsh breakfast – which is bacon and eggs, plus cockles (a mollusc) and lava cake  – which is like a seaweed mush. Sounds strange, but I quite like chowing down on one of these – the combination of unusual ingredients actually works!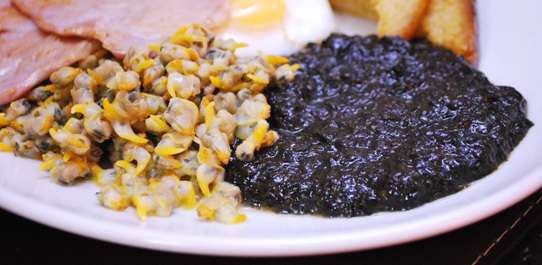 However, if you scroll through the menu, you will see this menu item listed: THE BEAST!
I feel ill just reading this description of The Beast! Just go through each ingredient one by one, and see you if you even attempt to stomach this enormous way to start the day. Actually, this could possibly be a small portion size equivalent in some places in the United States!

That sounds like a lot of food. And it is.
The Beast Photos
But this is what it looks like, based on the numerous photos on the wall taken of many Upland Diners who choose to eat The Beast! I would think it would take at least a week to crap out this gigantic breakfast!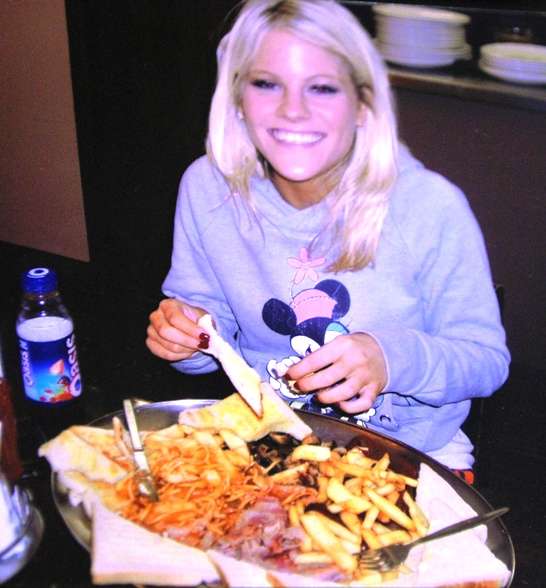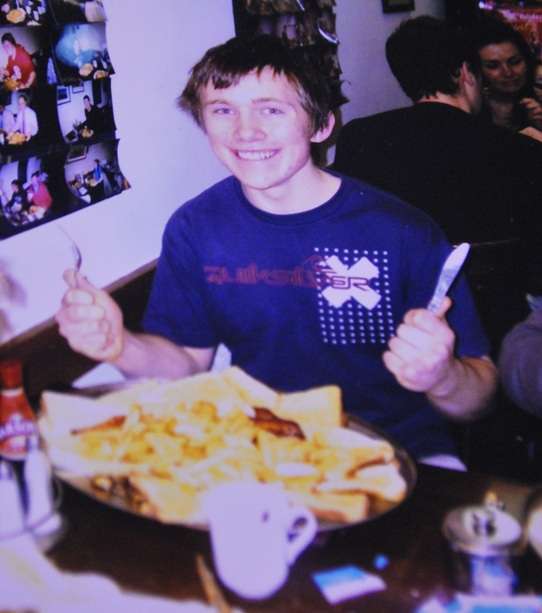 So if you want a meal that will feed you AND your giant intestinal tapeworm, have a crack at The Beast! You will need your own cave to hibernate in!
They also have this on the menu which caught my attention:

I had to look twice, but a Faggot is a Welsh meatball. So I've now expanded my Welsh slang!
More Of The Beast
If you haven't vomited yet, check out The Beast when you're in Wales!
About Anthony The Travel Tart
The Travel Tart writes about the funny, offbeat and weird aspects of world travel today. Travel wasn't meant to be taken too seriously! Check out ways to say hi below or sign up for his silly newsletter!
Other Silly Posts!