Unusual Facts of Tenerife in the Canary Islands
This is a silly guest post!
Balmy Tenerife in the Canary Islands is still very much the prime destination for a warm winter escape, especially many of those English types who want to look like a lobster after spending too much time in the sun. Millions of sun-starved tourists head south each year, often returning time and again.
For many Poms, Tenerife is like a second home. It is the beach life and all year sunny climate which draws the crowds but there is so much more to Tenerife than the touristy areas. This is an island which was known to the Ancient Greeks and has always been at the heart of myth, legend and real life adventure stories. Violent volcanic eruptions, pirates, sea monsters, cave dwelling tribes, cults and UFO sightings are only some of the unusual aspects of these Atlantic Ocean islands.
Since most of the sun seekers won't be able to remove themselves from the beach, most visitors see little of real Canarian life beyond the occasional excursion into the countryside. However, the Canary Islands has a strange past associated with it, containing lots of quirky stories and odd insights.
Here are just a few interesting rarely known facts that may surprise you about Tenerife…
Underwater Surprise
Tenerife supposedly forms part of the fabled lost continent of Atlantis. Well, according to the writings of Plato anyway. Although much of it is guess work, most research points to the Canary Islands as the only points still visible above the waterline. True or not, it adds a little mystery and food for thought next time you go scuba diving. Let's see if you can find Atlantis!
Star Gazing and Aliens
We know that Tenerife attracts a huge number of sun seekers but intergalactic holidaymakers? Since the 1970's the island has become something of a hotbed of UFO sightings (maybe because of sun stroke?). Scientists put this down to magnetic fields caused by volcanic activity and Tenerife has certainly had more than its fair share of real or imagined alien encounters. The most famous incident occurred in 1976 which was witnessed by hundreds of civilians and military personnel and still remains unexplained to this day. To date there have been almost 100 recorded sightings –you just never know what you might see lying on the beach besides the odd roasted tourist!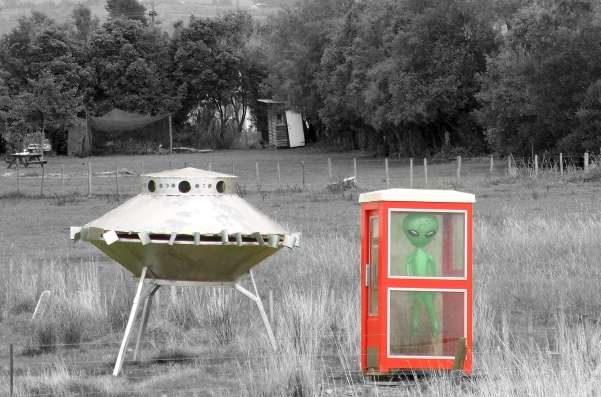 Carnival Capers – Goat Washing!
Fiesta time is an art form in Tenerife. The main attraction is 'Carneval' in Santa Cruz, which is acclaimed as the wildest street celebration this side of Rio but the island has a number of other lesser known quirky traditions which have stood the test of time. You can join in bizarre ritual bathing of goats at the midsummer fiesta of San Juan, a food and wine free-for-all at Romeria de San Roque or why not watch the mayhem of Gran Poder festival, which degenerates into a huge water fight with a cast of thousands.
The Dragon Tree
The Dragon tree roots often develop into shapes that resemble a mythological dragon' beard, from where it is believed to take its name. However what makes this tree so weird and special are a number of other characteristics like the shape of a large green mushroom, accompanied by an estimated age of 3000 years old and the medicinal power from it resin. The Dragon Tree has become an icon for the island of Tenerife and you can see it at the town Icod de los Vinos in north Tenerife. There you could buy seeds and have your own Dragon Tree or even find alcoholic drinks made its red resin. The latter could have the power of making you spit fire (possibly at both ends!).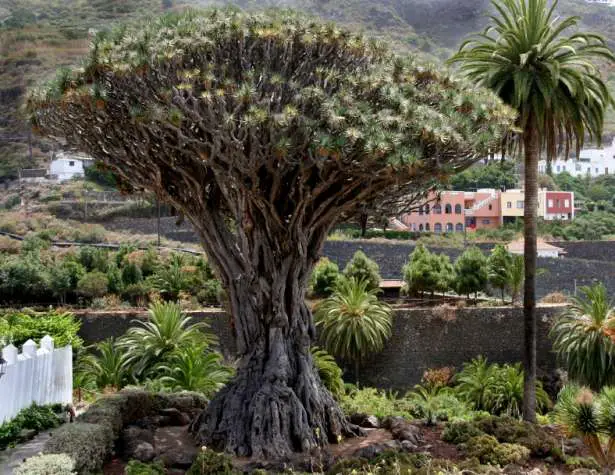 More Tenerife Stuff
Anyway, for more information see Directline Holidays' Tenerife page.
About Anthony The Travel Tart
The Travel Tart writes about the funny, offbeat and weird aspects of world travel today. Travel wasn't meant to be taken too seriously! Check out ways to say hi below or sign up for his silly newsletter!
Other Silly Posts!