If you're travelling around South Africa and looking for an excuse to take part in a massive Street Party, then you should check out Mzoli's and surrounds in Cape Town on a Sunday afternoon. It will be one of the most insane things you'll ever do in your entire life!
Mzoli's is located in the township of Gugulethu, about 15 kilometres from the Cape Town city centre. It started in 2003 as an informal place to buy meat, but it's taken on a whole new life of it's own since then. Lots of other places have sprung up around it and the whole street is packed full of revellers, both locals and visitors, who take part in a big meat eating and beer drinking session!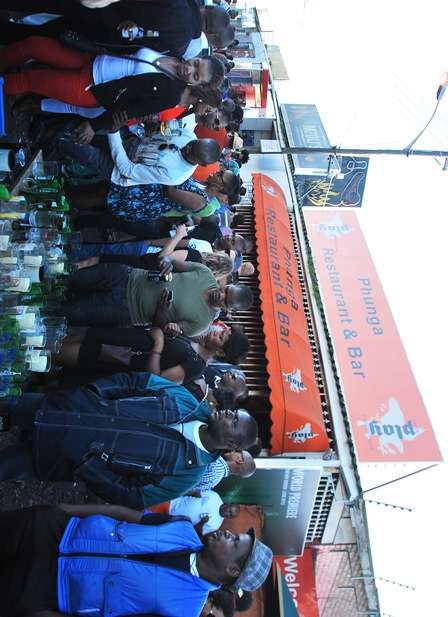 One of the best things about going to South Africa is pigging out on a massive braai – which is basically a barbecue where everything is cooked over wooden coals, which makes the meat tastes fantastic.
But Mzoli's takes the braai to another level, which tends to spill out into a big street party. It's hard to estimate numbers, but predictions are often in the number of two thousand people upwards attend this event every Sunday.
The place isn't a rich neighbourhood, but that doesn't matter. It definitely had a spirit and soul about it which made me think 'what the hell am I doing, but I love this!'
The place was pumping from when I turned up to the minute I left. Even Jamie Oliver has been there, so that's saying something.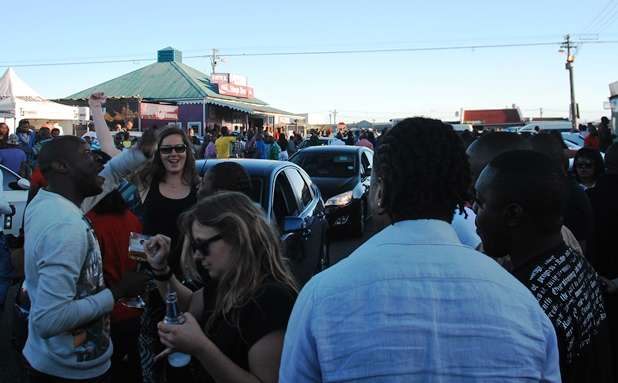 Insane Street Party Video!
I put together a short video to show how this all works. But the basic concept is the following:
Step 1 – Buy beer
Step 2 – Buy meat
Step 3 – Have someone cook it for you
Step 4 – Take cooked meat to disco and party away!
Here we go!
More Street Party Stuff
If you're ever in Cape Town, I recommend going to Mzoli's for the experience – you will definitely never forget it!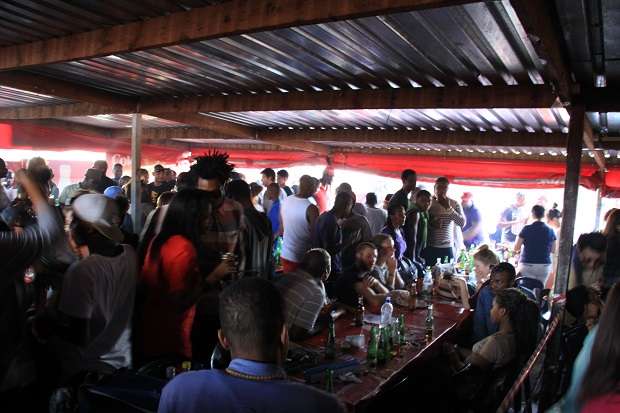 I'm guessing that Mzoli's should appear in The World in Vogue: People, Parties, Places.
Other Silly Posts!