Steak House.
A vegetarian's worst nightmare.  Personally, I like a big feed of bovine now and then.
Last week, I went to Dunedin, on the south island of a New Zealand for a small break.
It's not a bad place to visit – there's some nice surrounding attractions like seal colonies, albatross nests and rugby stuff, but it sometimes becomes miserable and drizzly and is great weather for ducks.
Anyway, on one of these gloomy days, I was trawling through a free, easily available local magazine.  On Page 4, I came across this fairly standard advertisement for the Huntsmen Steak House.
This Steak House Ad looks innocent enough!

Yeah, no worries, that's fair enough.  But I thought it was a bit strange that a much larger, more 'in your face' advertisement for the same Steak House appeared on Page 24 of the same publication!
I've placed this truly bizarre ad below.  I'm just wondering if anyone notices the Steak?
I was gobsmacked because this Steak House ad appeared in a local guide outlining what's going on in Dunedin for both locals and visitors – and not in a sealed section of an adult magazine! I wonder if it sells more steaks?
What the F*$%??
Steak House of the Year?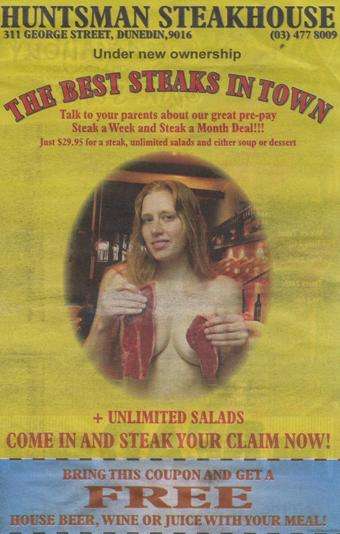 If for some reason you are feeling hungry, check out Morton's Steak Bible: Recipes and Lore from the Legendary Steakhouse.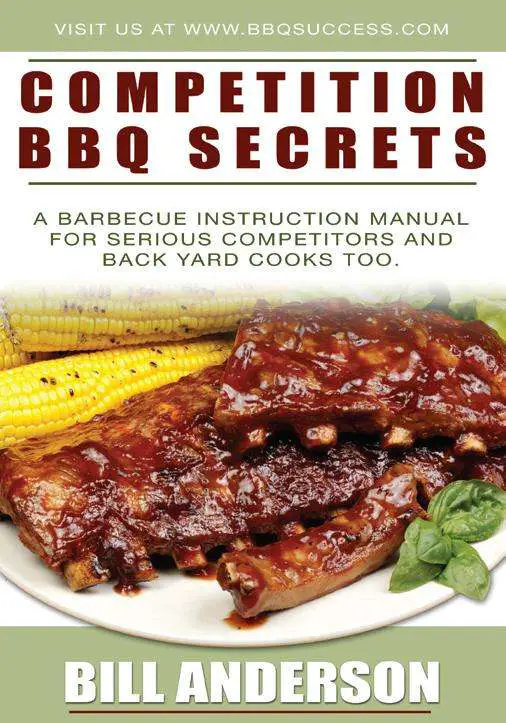 About Anthony The Travel Tart
The Travel Tart writes about the funny, offbeat and weird aspects of world travel today. Travel wasn't meant to be taken too seriously! Check out ways to say hi below or sign up for his silly newsletter!
Other Silly Posts!