I love travel. One of the best parts of it for me are the funny travel photos and signs where something in the native language is completely innocent, but when viewed or spoken by an English Speaker, take on a completely new meaning. That is, the quote Sounds Like something else that causes a bit of a giggle, or is sometimes a bit rude or even downright offensive.
Some examples of these language fails on this silly travel blog include the Fook Yew Hotel, the Wong Fook Hing Book Store, and Kick A Poo Juice. You can often check out some Funny Shopping Products when Travelling to spot even more language conundrums!
But I've got a new one today to add to the list!
Anyway, one of my friends goes to the Middle East a lot for his business and he spotted this little gem of a funny car parking sign on one of his recent trips to Bahrain. I actually would expect something like this from him because his sense of humour is very quirky, just like mine!
Sounds Like – Something A Bit Naughty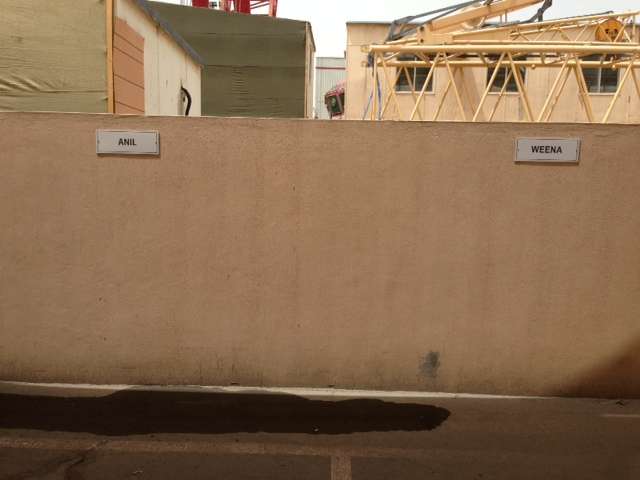 If you can't make out the words, the separate car parks are reserved for two people – one named 'Anil', and one named 'Weener'. But when you say them out loud, it sounds like 'Anal Weiner'. ;P Yes, there is nothing like positioning signs for maximum effect and auditory pleasure!
Anyway, he wrote to me and said 'I'm not sure if someone is having a bit of fun…or these are genuinely two unfortunate names I noticed at a car park in Bahrain on my last trip. Gave us a laugh at least.' Yep, and it gave me a laugh as well!
Oh well. Such is life!
Sounds Like More Silly Stuff!
I'm guessing Anil Weener should probably appear in Signspotting 4: The Art of Miscommunication.
Other Silly Posts!