Woo hoo, I've landed a quick chat with famous celebrity chef, Rick Stein!
Rick has produced a truckload of cook books and presented in many television programs which are themed around food and travel – especially seafood!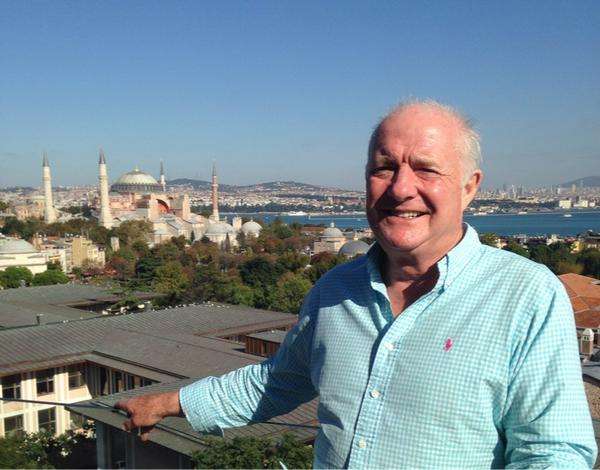 His restaurants have won him a host of awards, accolades and fans. As well as presenting a number of television series, he has published many best-selling cookery books, including Rick Stein's Seafood, French Odyssey, Coast to Coast, Far Eastern Odyssey, Spain, Rick Stein's India and most recently Fish and Shellfish. His memoir Under a Mackerel Sky was shortlisted for a British Book Award in 2013.
Today, I'm going to chat about his latest book published by Random House, From Venice To Istanbul, which has also been made into a TV series – stay tuned for it to be broadcast somewhere near you!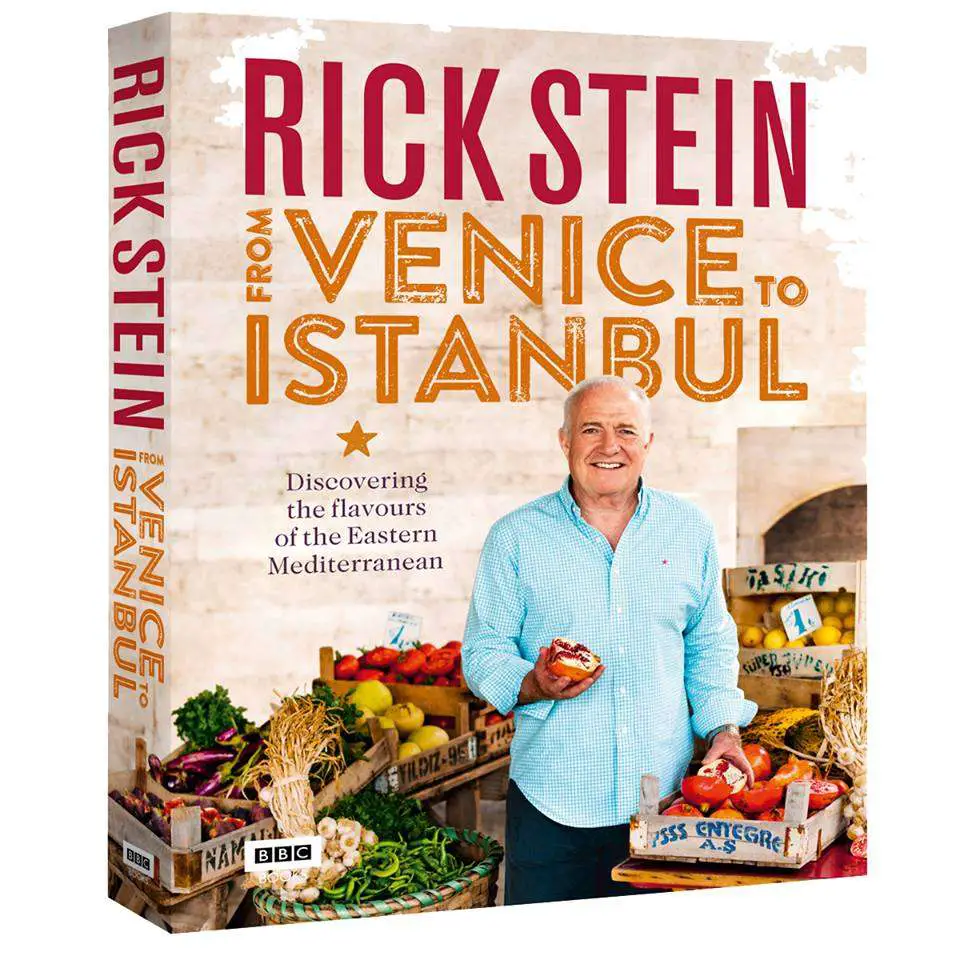 You can check out the official Rick Stein website, Facebook Page, and follow @rick_stein on Twitter!
Here we go!
My Rick Stein Interview on Seafood and the Eastern Mediterranean!
The Travel Tart: Thanks for the time to chat Rick. With your latest series, 'From Venice to Istanbul', I've travelled a lot in that region and love the countless combinations of ingredients and recipes that represent Mediterranean food. Trying to pick your favourite dish would be harder to pick than a broken nose, but if you had to choose one, which one was yours?
Rick Stein: Picking my favourite dish, yes indeed that's a difficult question. I was thinking perhaps of the Crab with Gnocchi from Venice, Sporki Macaroni from Dubrovnik in Croatia or the fantastic Chicken Pie that I found in Epirus in Northern Greece but, I think the dish that really said Turkey to me and the whole series, was the rich lamb stew with aubergine purée from Turkey called Hunkar Begendi. It's spicy with lots of tomato in it too but is slow cooked until it is thick and unctuous but what really makes it special is the aubergine purée.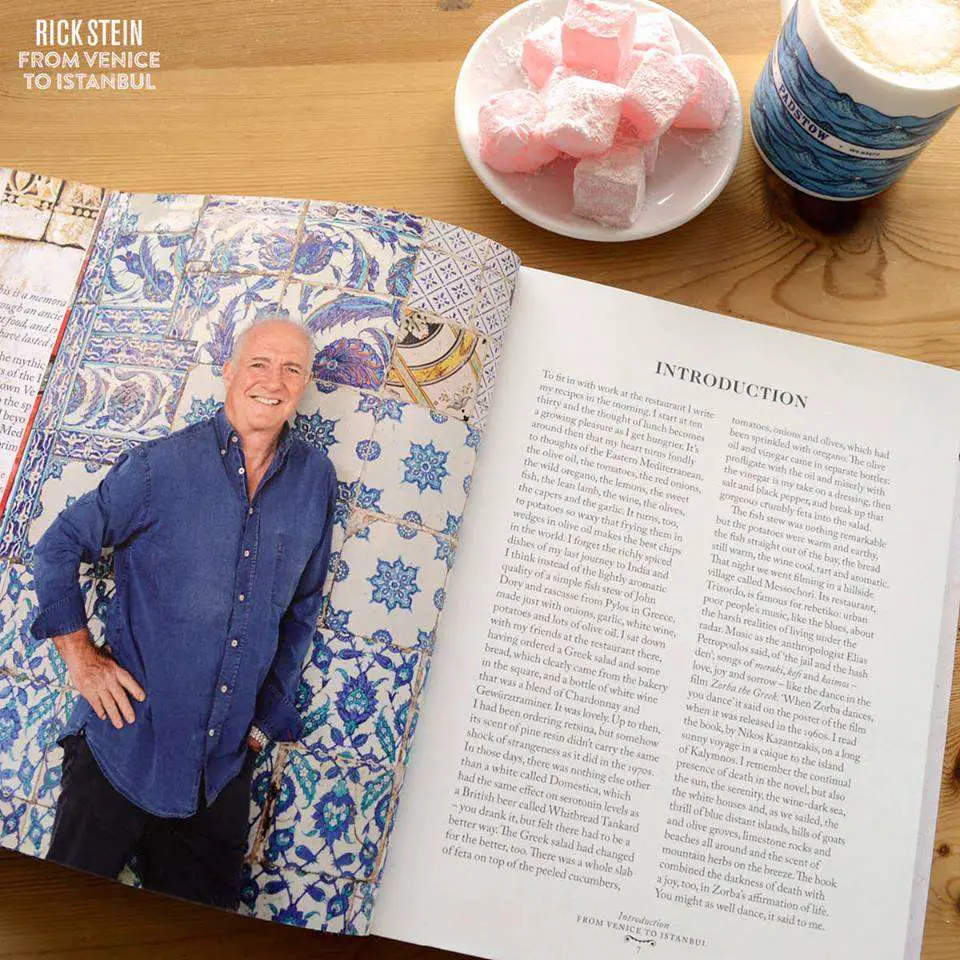 The Travel Tart: I think I've just slipped on my own drool! Anyway, I've eaten all sorts of weird stuff like Cow's Nose in Satay Sauce (Rujak Cingur), Tea With Egg (Teh Telur), and Shaved Ice with Red Beans (Kacang Mehmet). I've asked this question of others involved in food – what's the weirdest thing you've ever eaten, or the strangest thing you have ever cooked yourself?
Rick Stein: Without doubt the weirdest thing I've ever eaten, and I didn't try a lot of it, was the famous, or should I say infamous, Surströmming from Northern Sweden (fermented Baltic Sea herring). A friend brought some over and we had to go outside on to the quay here in Padstow to try it, the smell is so overwhelming you couldn't eat it indoors. It's almost putrid herrings with just enough salt added to stop it from killing you.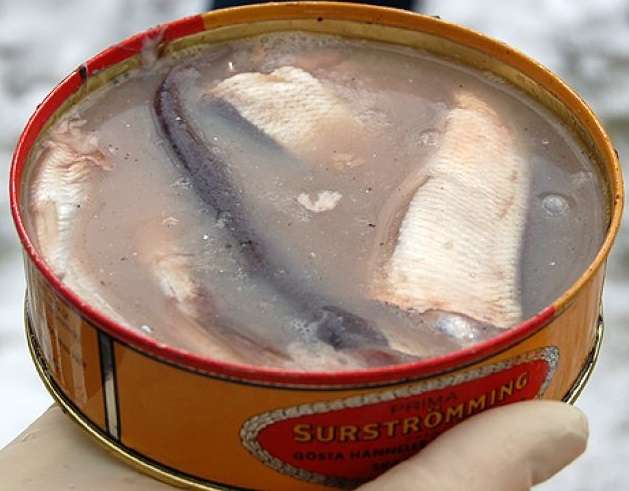 The Travel Tart: I've come across sea cucumber innards marinated in lime juice in Samoa, which probably tastes as bad as it sounds. I wasn't game enough to try it, and I don't think flooding it with wine or garlic would help! I know you love your seafood, but can you think of any possible way to make this sound palatable?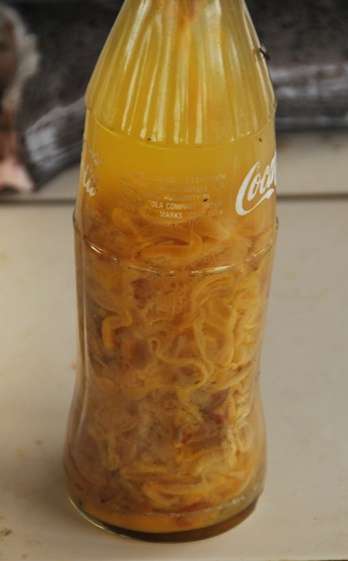 Rick Stein: I've never tried it but the Chinese use sea cucumber much more for texture rather than taste and as such I do like it.
The Travel Tart: And finally, I've eaten Chicken Fish from Vanuatu, which is fish that tastes like chicken. I found it strange eating a dish that had the texture of fish, but tasted like poultry. You've cooked sea bass with asparagus, red pepper and sugar snap peas, and chicken pie with leeks and mushroom. Which one of the 'From Venice to Istanbul' recipes would you use to cook Chicken Fish?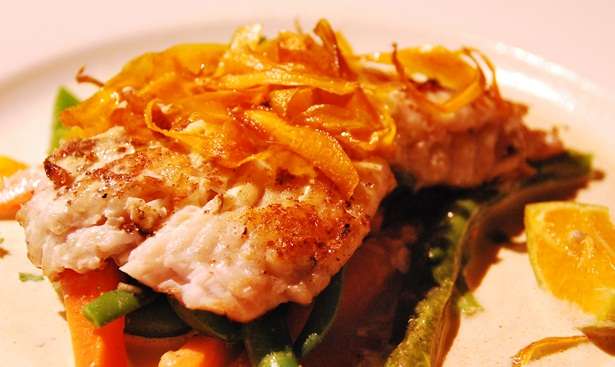 Rick Stein: I think the Oven-Roasted Chicken (Fish ) with Sumac, Pomegranate Molasses, Chilli & Sesame Seeds would be ideal.
The Travel Tart: Yummo! Thanks for the chat Rick!

Anyway, if you want to know more, here is some info from the press release:
'I like to think of the cities of Venice and Istanbul as two large books propping up a shelf full of stories about the cooking of the Eastern Mediterranean'
From Venice to Istanbul – Discovering the flavours of the Eastern Mediterranean will be published by Random House to accompany a major new BBC 6-part TV series.
Rick Stein begins his latest foodie journey in Venice and from there travels to the mythical heart of Greece, to the Black Sea flavours of Croatia and the Eastern influences of Turkish food where he ends his journey in Istanbul. In his new book Rick Stein: From Venice to Istanbul Rick shares over 100 recipes inspired by his journey.
Forever influenced by its past as part of the Byzantine Empire, the Eastern Mediterranean stretches from Venice to Albania, to Croatia, Turkey  and the shores of Greece, and stands as a gateway between East and West. This melting pot of cultures inspires the unique and exotic character of its cuisine, which Rick blends with his own passion for fabulous produce, fresh seafood and authentic cooking. Using influences from the Middle East, North Africa and the Balkans, Rick will share recipes such as Garlic Shrimps with Soft Polenta, Sporki Macaroni, Turkish Dumplings, Split Belly-Stuffed Aubergines, and Albanian Baked Lamb with Rice. All the recipes are interwoven with Rick's evocative descriptions of the tastes and smells from his journey:
'So often in Turkey I kept thinking of how the flavours were almost like food from a parallel universe; the sharpness of yoghurt, so common in so many dishes, and it's affinity to lamb; the lemony flavour of sumac; the spiciness of red pepper; the plethora of fruit, nuts and cinnamon in rice dishes; the fondness for aniseed-flavoured drinks and smoky aubergines.
The acidic and salty cheeses from sheep and goat's milk, some matured in the skins of goats. Salads made from boiled wheat, grains flavoured with pomegranate molasses,pies made with crisp filo pastry filled with the same tart cheeses and wild greens gathered from the hillsides. The hot menthol flavour of wild oregano, a flatbread sandwich of cold lambs brains, red onion, tomato, parsley and chilli flakes, sold with a sour drink, salgam, of fermented and salted purple carrot juice.'
Rick Stein: From Venice to Istanbul is a visually stunning collection of inspiring recipes to evoke the magic of the Byzantine Empire at home.
Rick is a firm supporter of sustainable farming and fishing techniques, which he strives to maintain in Padstow, Falmouth and Porthleven, Cornwall where he runs six acclaimed restaurants and a seafood cookery school, as well as a delicatessen, patisserie, fishmongers, a gift shop and The Cornish Arms pub in nearby St Merryn. In 2003 Rick was awarded an OBE for services to West Country tourism.
He divides his time between Padstow and Australia where he opened a restaurant, Rick Stein at Bannisters, in 2009. In 2014 Rick expanded his restaurant empire outside of Cornwall for the first time with a new restaurant in Winchester.
About Anthony The Travel Tart
The Travel Tart writes about the funny, offbeat and weird aspects of world travel today. Travel wasn't meant to be taken too seriously! Check out ways to say hi below or sign up for his silly newsletter!
Other Silly Posts!