Ah, nothing like a social media faux pas. Don't worry, I've done a few of those myself! Almost every time I tweet something… 🙂
Anyway, I guess this is a product of the time we live in. With the internet age, this has dramatically changed the way we digest our news. We want to have the latest news, right now and there's no shortage of people wanting to scroll through their feeds whenever they feel like it just to score a headline fix.
It's not like the 'good old analogue days' where you had to wait for someone to edit a story to be shown on television that night, or to appear in the newspaper the very next day.
That is, people had time to get the facts straight without rushing around too madly.
But these days, there's always a massive rush to get things out as soon as possible, and sometimes, mistakes do happen.
And this one is related to when a story about planes features the wrong one – and you might have a better chance of locating it on the Plane Finder website…
When your Plane Finder radar is way off..
Anyway, I actually saw this news story happen a few months ago. I was in the centre of Brisbane when I heard this massive jet noise nearby, and then saw this army plane flying pretty low across the Brisbane River.
It made a bloody racket and I felt the ground shaking! Let's just say that it caused a lot of people to wear the brown underpants!
I found out later that the plane was a C-17 Globemaster which is operated by the Royal Australian Air Force – this plane is used to air lift all sorts of stuff like troops, supplies, combat vehicles, heavy equipment and helicopters anywhere in the world. I'd like to fly on one one day if they would let me!
Anyway, this is what one looks like: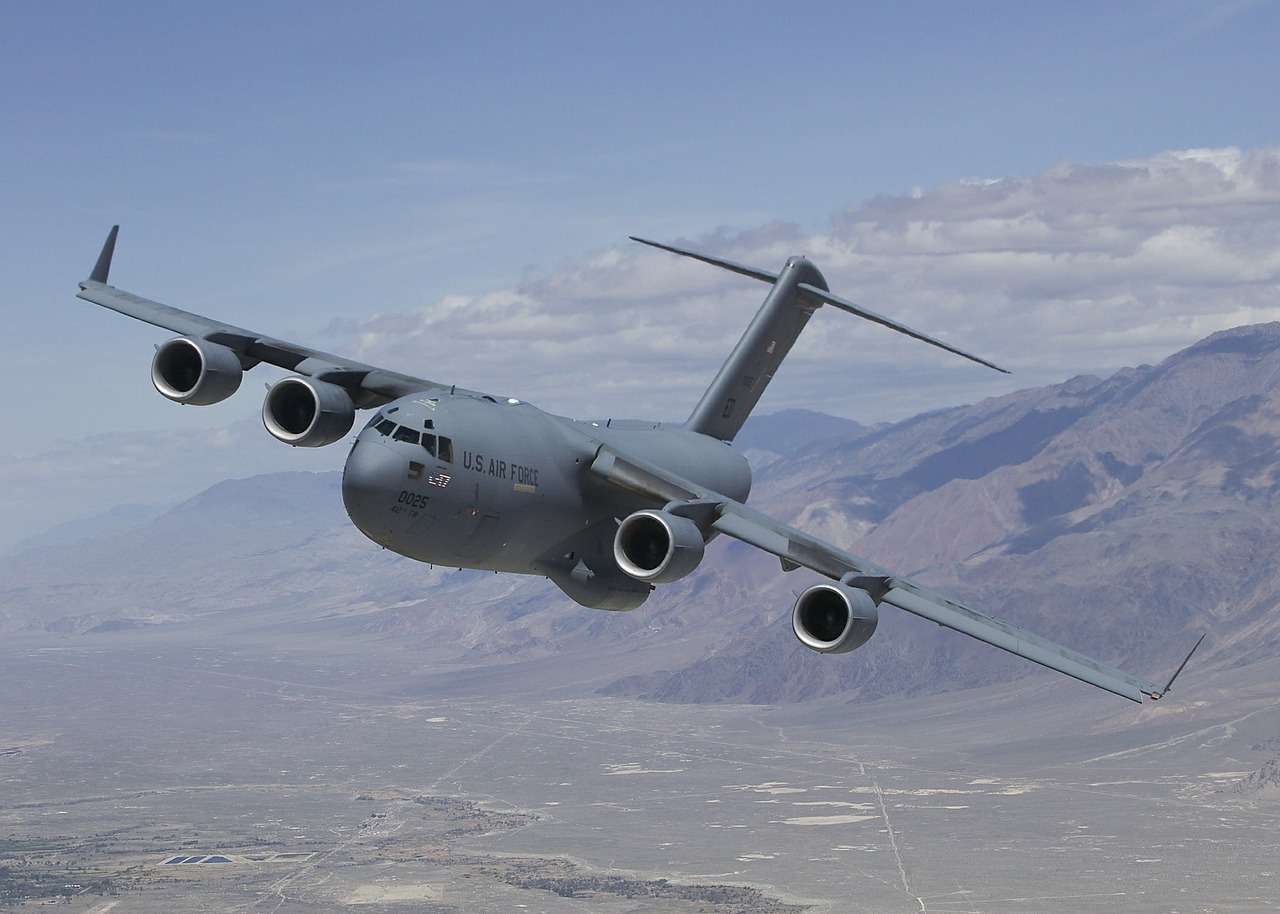 Now, when the story first broke on the Australian Broadcasting Corporation (ABC) website, this was the cover photo.
If you look closely, this plane doesn't resemble anything that the air force would be sending up into the sky!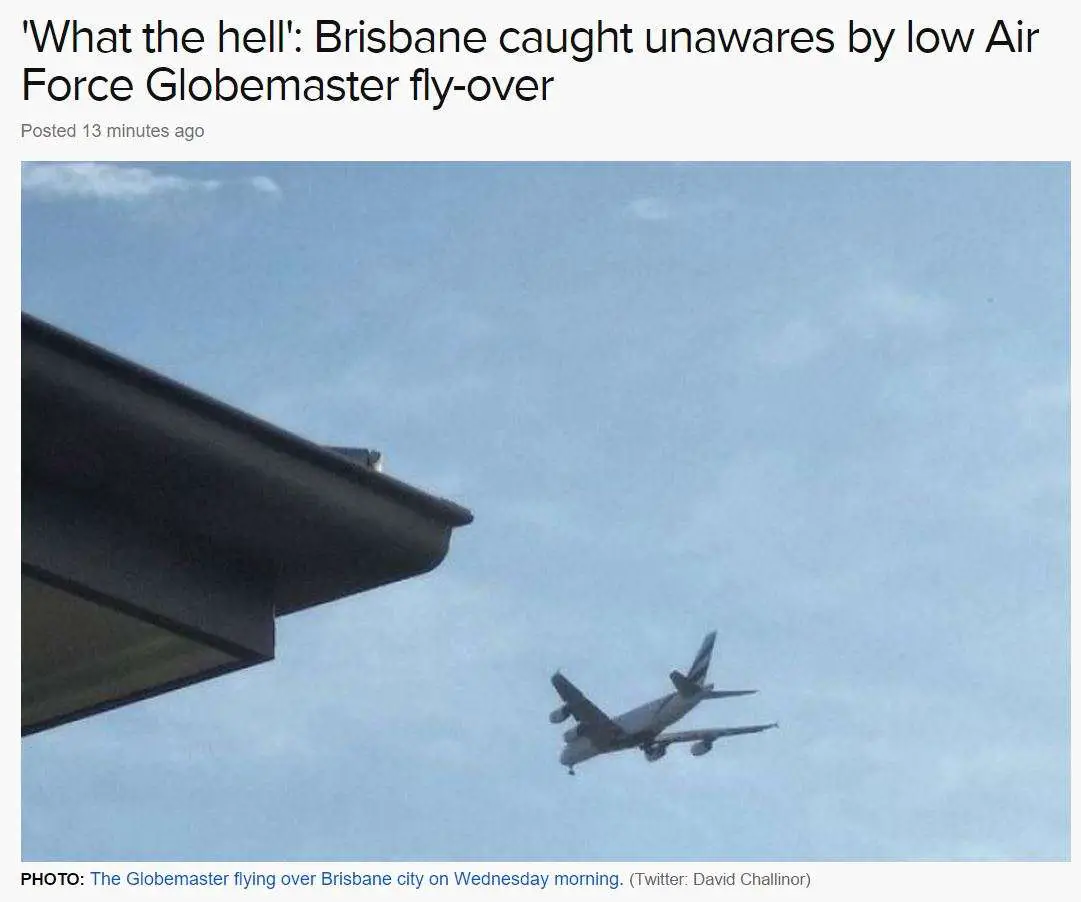 It's white, has a coloured tail, and is actually an Airbus A380 Super Jumbo flown by Emirates! More like this one!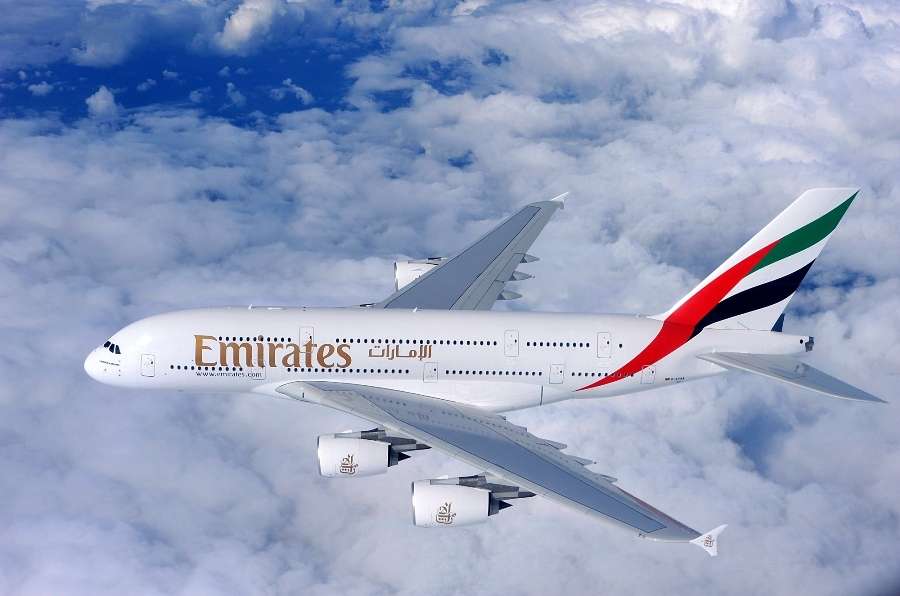 I let the ABC Brisbane Twitter account know that this was obviously the wrong plane, and to their credit, they had rectified the story within minutes and had replaced the pic of the Emirates A380 with a stock photo of the C-17 Globemaster.
You can see the ABC Story here.
There's nothing like citizen journalism!
But I guess it goes to show that you should believe none of what you hear, and only half of what you see!
Maybe the ABC should have got hold of some of the plane spotters from the airport because these aviation geeks would know exactly where every plane in the sky would come from – within seconds!
But anyway, if you want your news in an instant, be prepared for the odd mistake now and then!
At least mistakes online can be fixed easily, unlike something that goes to air on radio on television.
I'm still fixing them up on this website… 🙂
About Anthony The Travel Tart
The Travel Tart writes about the funny, offbeat and weird aspects of world travel today. Travel wasn't meant to be taken too seriously! Check out ways to say hi below or sign up for his silly newsletter!
Other Silly Posts!