Ngorongoro Crater Campground Rocks!
This photo was taken at the camping ground on the edge of the Ngorongoro Crater in Tanzania.
Yes, this elephant is not fenced in at all.  Animals freely walk in and out of the Ngorongoro Crater and often through the campground, which is unfenced.
This large elephant walked straight past numerous tents to find some nice lush grass to munch on and didn't seem to care there were loads of humans around.
Afterwards when it was full, the elephant walked past our tents again to venture back into the Ngorongoro Crater.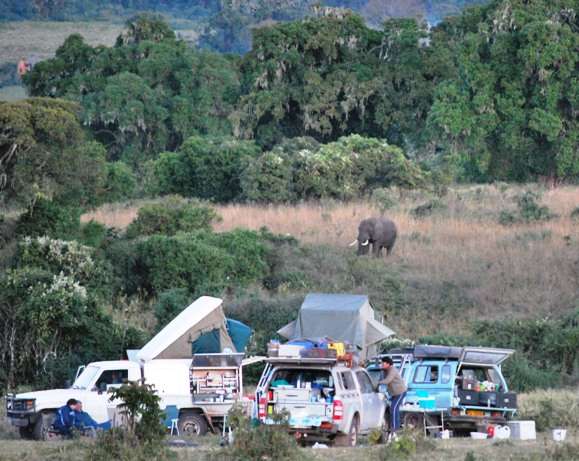 Do yourself a favour and visit the Ngorongoro Crater – one of the highlights of Africa.
Ngorongoro Crater – What Not To Do!
However, try not to make this infamous memorial listing the ways people have died there.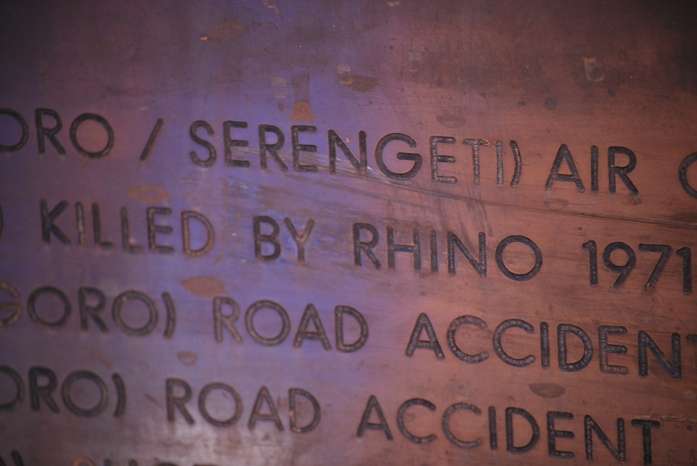 Actually, you'll have a blast at the Ngorongoro Crater.
Make sure you get there before you die.
More Ngorogoro Crater and Wildlife Stuff
If you're into wildlife spotting like me, check out Africa's Top Wildlife Countries: Botswana, Kenya, Namibia, Rwanda, South Africa, Tanzania, Uganda, Zambia & Zimbabwe.
About Anthony The Travel Tart
The Travel Tart writes about the funny, offbeat and weird aspects of world travel today. Travel wasn't meant to be taken too seriously! Check out ways to say hi below or sign up for his silly newsletter!
Other Silly Posts!