If you're feeling like travelling to the country that is the furtherest away from pretty much anywhere else, than New Zealand is great to visit. The people there are friendly (even to Australians), the scenery is spectacular, and if you like sheep, it's paradise! It's just not only the place where The Lord of The Rings Trilogy and The Hobbit were filmed. You can check out some of my silly New Zealand Travel Tips that I've experienced myself, but the thing that you will need most help with is how to actually understand the unusual accent that New Zealanders have. And it's even more weird than the Australian one!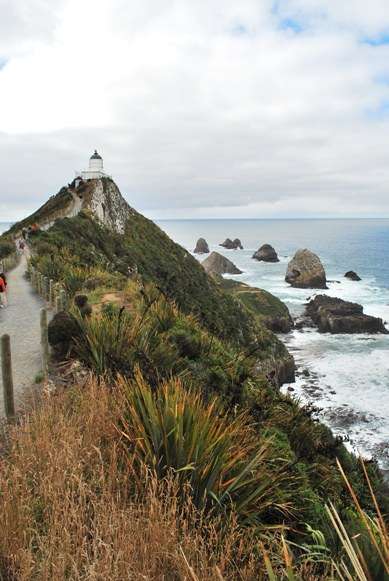 The New Zealand accent can vary throughout the country. I've heard some accents that sound almost Australian, and then I've come across some extremely strong ones that have almost required subtitles. Even native English speakers like myself can find the accent difficult to understand, let alone, visitors where English is their second language.
The main issue is that the pronunciations can be very different. For example, the following letters are pronounced the following way:
'e' is sounds like 'i'
'a' sounds like 'e'. Or sometimes like 'i', or 'u'
'i' sounds like 'u'
Many sentences can end with 'bro'
Let me explain below with some real life examples.
Some New Zealand Travel Tips on How to Speak like one
HOW TO SPEAK NEW ZEALANDER FOR BIST EFICT, RID THESE OUT ALOUD!
Milburn – capital of Victoria in Australia (Melbourne)
Peck – to fill a suitcase with clothes
Pissed aside – chemical which kills insects
Pigs – for hanging out washing with on the clothes line
Pump – to act as agent for prostitute
Pug – large pink animal with a curly tail
Nin tin dough – computer game
Munner stroney – soup, Italian style
Min – male of the species
Mess kara – eye makeup mainly used by women and drag queens
Mckennock – person who fixes cars for a living
Mere – Mayor (of a local council)
Leather – foam produced from soap when mixed with water
Lift – departed
Kiri Pecker – famous Australian businessman (Kerry Packer)
Kittle crusps – potato chips
Ken's – Cairns (in far north Australia)
Jumbo – pet name for someone called Jim
Jungle Bills – famous Christmas carol sung by children
Inner me – enemy
Guess – vapour
Fush – marine creatures that you eat
Fush and Chips – marine creatures with potato fries
Fitter cheney – type of pasta
Ever cardeau – avocado
Fear hear – blonde
Ear – mix of nitrogen and oxygen present in the atmosphere
Ear roebucks – form of exercise at the gym
Duffy cult – not easy
Amejen – visualise, title of famous John Lennon song
Day old chuck – very young poultry
Bug hut – popular recording for musician
Bun button – been bitten by insect
Beard – a place to sleep at the end of a long day
Chully Bun – Esky or cooler box
Sucks Peck – Half a dozen beers
Ear New Zulland – an airline
Beers – large furry savage animals found in north American forests
Veerjun – mythical New Zealand maiden
One Doze – well known computer program
Duck Head – a complete idiot
Sex – one less than sivven
Iggs Ecktly – Precisely
Beggage Chucken – place to leave your suitcase at the earport
New Zealand Travel Tips – Got More?
How about you? What New Zealand Travel Tips in relation to speaking like one can you dish out? Leave a comment below with your phrase!
About Anthony The Travel Tart
The Travel Tart writes about the funny, offbeat and weird aspects of world travel today. Travel wasn't meant to be taken too seriously! Check out ways to say hi below or sign up for his silly newsletter!
Other Silly Posts!