Mud Face Mask – I can hear Paris calling now..
As part of the Rainforest Walk trip, Fiji Eco Tours takes you to a place that has some thermal springs and a mud bath, so you can create your own 'natural' clay Mud Face Mask.
Basically, someone has dug a hole near the thermal springs for you to dig out the mud to smear all over yourself. It's not exactly something you would see in the beauty houses of Paris!
Here it is: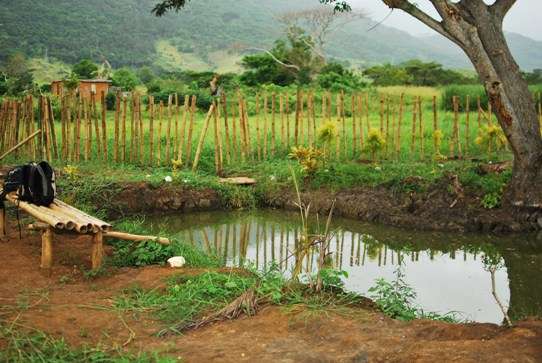 I know what you're thinking – it looks like something cattle are more likely to have a bath in than humans, but in reality, it's much nicer than it looks. I can't see any of the supermodels rushing to this part of the South Pacific soon to get their natural beauty mask fix!
The process is pretty simple – you dig the mud out, and then smother it all over your face and body.  This is the end result – the Fijian version of the Mud Face Mask!
My Mud Face Mask!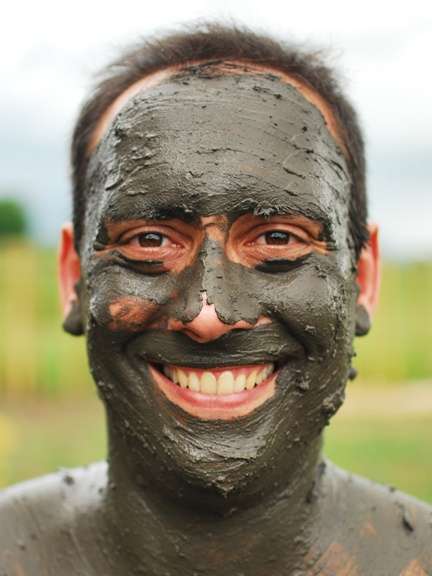 There is a nearby thermal spring to swim in afterwards to wash off the mud! Lucky, because I really didn't want to go in to town covered in mud looking like the Swamp Thing!
Afterwards, your trip finished off with a relaxing Fiji Massage which almost sends you to sleep.  Here is an example!
So for a trip that benefits the local Fijian community, check out Fiji Eco Tours.
I'm thinking of suggesting this Mud Face Mask idea to the cosmetic companies to see if they will buy into it! I don't like my luck though!
More Mud Face Mask Stuff
Somehow, I think this Fijian Mud Face Mask is nothing like the ones you can get on Amazon!
Thanks to Fiji Eco Tours and Tourism Fiji for providing this day out!
About Anthony The Travel Tart
The Travel Tart writes about the funny, offbeat and weird aspects of world travel today. Travel wasn't meant to be taken too seriously! Check out ways to say hi below or sign up for his silly newsletter!
Other Silly Posts!