Muara Takus – Equatorial Buddhist Temple
Muara Takus Buddhist Temple is located a couple of hours drive away from Pekanbaru, in the Riau region of central Sumatra.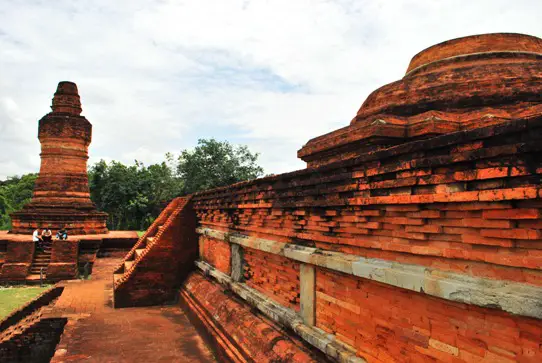 This place is located smack bang on the Equator, in the dead centre of Sumatra.
Muara Takus is not mentioned in the guidebook that I'm using.  And that would be a fair indicator of why I was the only non-Indonesian there on the day I visited.
The only way I know about this place is via the local Bertuah Blogging Community which is based in Pekanbaru, in central Sumatra.
They told me about this magnificent place and wanted to show me this part of the world, and I'm glad they did.
Muara Takus Pictures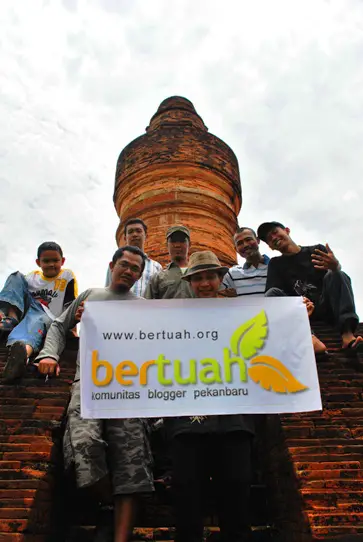 If you were trying to get here as an independent traveller, it's a bit difficult.  You have to take the road from Pekanbaru to Padang, be dropped off on the side of the road at the turn-off (which is not easy to spot), and then maybe ask a local for a motorbike ride to Muara Takus.
Muara Takus is thought to be constructed by the Sriwijaya Empire about 800-900 years ago.  This empire built tonnes of temples throughout Indonesia, of which many are probably undiscovered.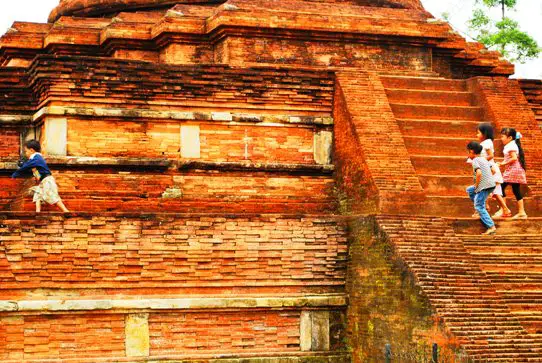 I visited another of the Sriwijaya Empire temples near Jambi called Muara Jambi which is a spectacular work in progress – watch out for this post in a few days.
One member of the Bertuah Blogging Community, Syahruh, grew up around this area.  He is so passionate about this place, that he wants more people to come and visit.
So the least I could do was create a post about Muara Takus!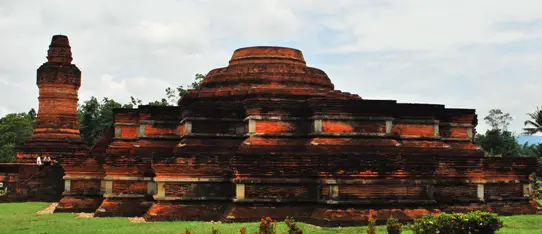 You can see more about the Riau region at the Riau Tourism website. One of the Bertuah Bloggers talks about the Riau Region on his website (in Indonesian).
More Muara Takus Stuff
See more at From Distant Tales: Archaeology and Ethnohistory in the Highlands of Sumatra.
For more info on the great island of Sumatra, check out Footprint Sumatra Handbook: The Travel Guide.
Air Asia has many flights to Indonesia from other Asian cities, and also Australia.  Check out their website for a flight somewhere different!
About Anthony The Travel Tart
The Travel Tart writes about the funny, offbeat and weird aspects of world travel today. Travel wasn't meant to be taken too seriously! Check out ways to say hi below or sign up for his silly newsletter!
Other Silly Posts!