Masters Of Transport and Logistics!
Today it's time for More Masters of Transport and Logistics – photos that defy our preconceived ideas of transport!
This is where you spot unusual transportation methods, or instances where transport loads seem to be massively greater than the engineering capacity of the vehicle!
I thought this truck was about to roll, considering how fast it was traveling, and by it's crazy fishtailing motions.  This shot was taken on the way to the Serengeti National Park, in Tanzania.
I wonder if these blokes decided to undertake some 'truck surfing'?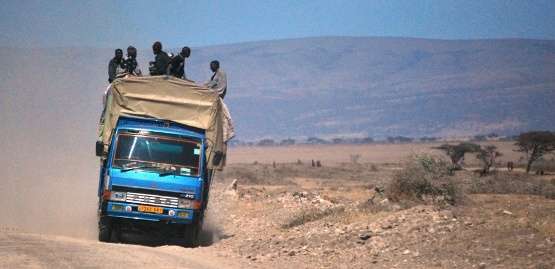 I don't think these guys were looking at The Handbook of Logistics and Distribution Management. 
Other Silly Posts!