One thing that you need when travelling is money. One way or another, if you don't have it, you're travel fun is going to be severely limited!
It doesn't matter if you're travelling in a third world country where the exchange rate is great – too many beers on the road is going to deplete your budget eventually!
In terms of money and travel, I've tenuously covered this topic previously with my rather silly 'how to save money when travelling tips' and the Las Vegas version of travel money.
But here's something else that takes on that theme – the mobile banking van – and it's taken literally!
Anyway, this was sent to me from my mate who showed me the very funny WiFi password! And it's a great example of how countries do things differently to what you're used to at home, but it's actually cool!
Well, my friend was cruising around Pai in northern Thailand and he spotted this rather ingenious form of finance!
Mobile Banking – Thai Style!
Anyway, this is what he said to me – 'This is what I call true mobile banking Pai style – the automatic teller machine on the side. And the bank manager is in back for getting loans!'
Cool! So you can take for Visa, Mastercard or Debit card to this side of the mobile banking van to draw out a few Baht to do stuff like hang around Bangla Road in Phuket, buy an Ice Tea, or have a few beers that make you go to the toilet to check out the funny toilet signs.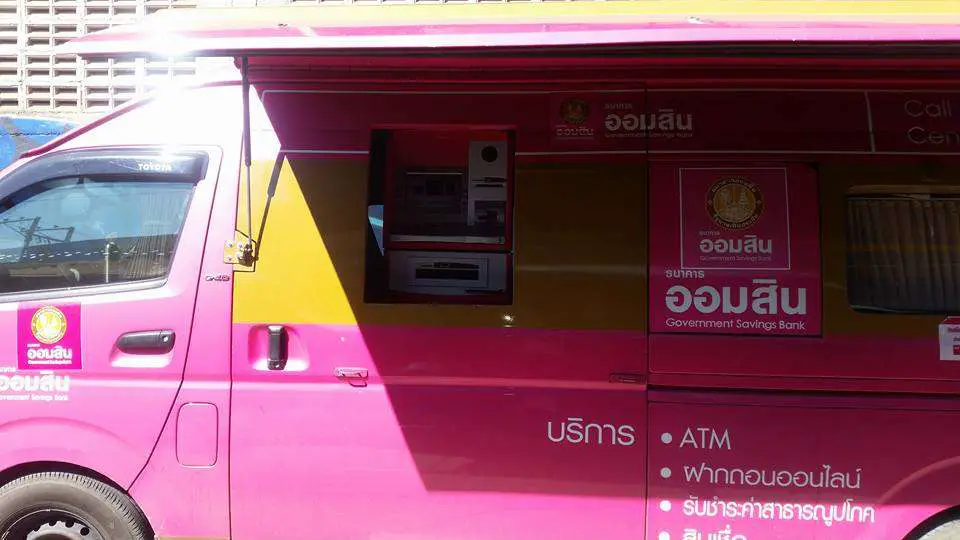 Alternatively, if you feel like buying a house, you're obviously not going to quite have enough money saved up in your bank account to buy one (or maybe you do if you're lucky enough!).
That means you can just walk around the back to meet the bank manager and go through the loan application process!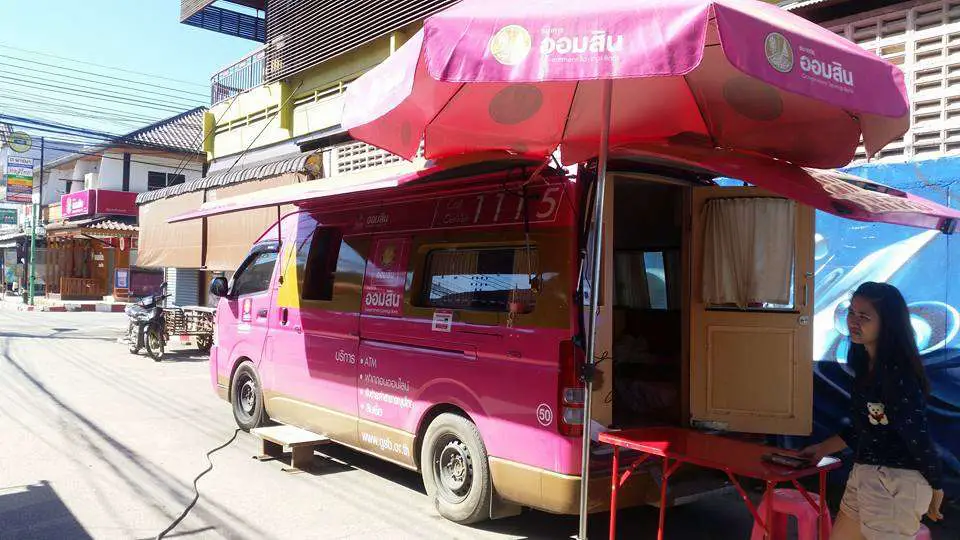 How cool is this? I think it's a brilliant idea!
I'll ask the big banks to see if I can give this a go!
Other Silly Posts!