Luxury Hotels Of The World – in a rock!
Todday's Unusual Travel Photo comes from Natalie from the Turkish Travel Blog (check out the Facebook Page).
It's one of the Luxury Hotels Of The World… maybe…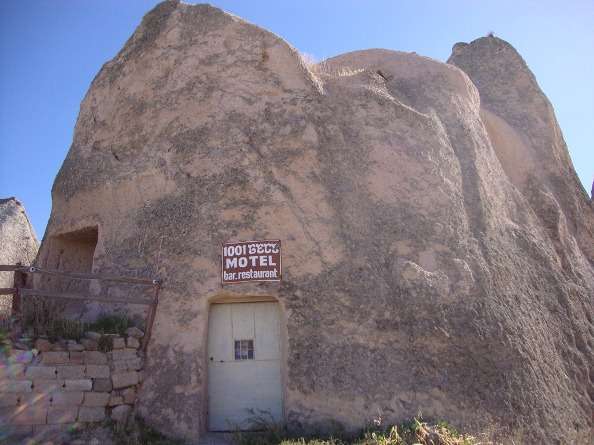 Actually will find may hotels like this in the Cappadocia Region of Turkey.
These 'buildings' have been hollowed out soft volcanic ash like formations that are a real novelty, and probably aren't found anywhere else.
How Does It Compare to other Luxury Hotels Of The World?
Actually, I've stayed in places like this before in central Turkey – and they're good fun!
You should check it out, you won't forget it!
After staying in this Luxury Hotel of the World, why not try out some Natural Viagra, go Fishing In Istanbul, or maybe visit an old brothel, or buy a Statue or Priapus!
About Anthony The Travel Tart
The Travel Tart writes about the funny, offbeat and weird aspects of world travel today. Travel wasn't meant to be taken too seriously! Check out ways to say hi below or sign up for his silly newsletter!
Other Silly Posts!