London Clubs – literally in a Toilet!
If you go cruising around London looking for a place to party, check this place out. This is one of the many London Clubs that are around are around the place, but this one is a bit unique – it's called the Cellar Door.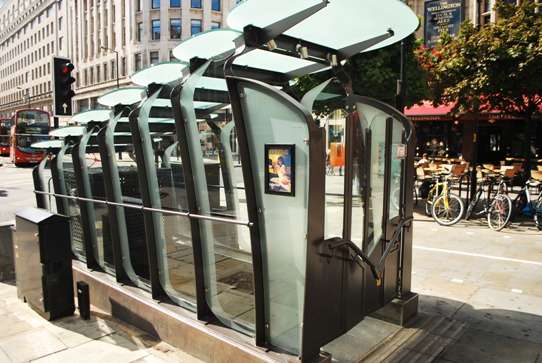 And it's not exactly a place where you might think a night club where you can party all night long would be located! Hint, has something to do with crap!
London Clubs – An Unusual One
What's unusual about this London Night Club is that it's built within the confines of an old Victorian era public toilet.
That's right, you can now party all night in a former craphouse! I didn't get a chance to check it out when it was open, but Hedley who showed me around on a Quirky London Tour pointed out this unusual party joint to me. I would have walked straight past it normally!
The toilets (within the old toilet!) are unique as well – the doors are clear until they are locked, when the glass becomes translucent so you can do your thing without feeling like a zoo animal. Yes, that would make me feel so much better! I'm not exactly the type that would want to me watched doing my thing!
They also sell snuff there at the Cellar Door – which is basically snorting tobacco up your nose.  This was somewhat of an old pastime that reached it's peak about a couple of hundred years ago, but it's still alive here! I guess this is something different to the other London Clubs out there!
More London Club Stuff
So if you're after some London Clubs where you can party – check out the Cellar Door in central London.
You can then tell your friends you've partied in a toilet all night long!
About Anthony The Travel Tart
The Travel Tart writes about the funny, offbeat and weird aspects of world travel today. Travel wasn't meant to be taken too seriously! Check out ways to say hi below or sign up for his silly newsletter!
Other Silly Posts!