Livestock Transport by Pedal Power
Livestock Transport is obviously an essential part of the trade chain.
One needs to get their Livestock to the market as soon as possible to make a sale and earn a living.  This is especially important in many third world countries, where the sale of an animal may determine whether you eat for that week.
That means many people have to be inventive and find any way of Livestock Transport possible.
Check of this sequence of photos of an example of Livestock Transport and the African Goat.  This was sent to me ages ago via email.
I love the expression on this guy's face when he's realised that he's a new Tourist Attraction!
It's priceless!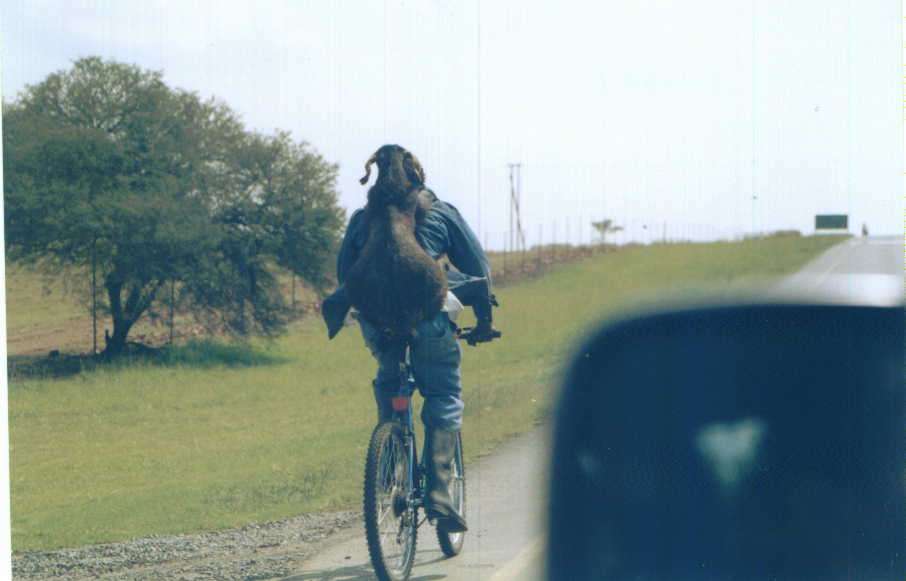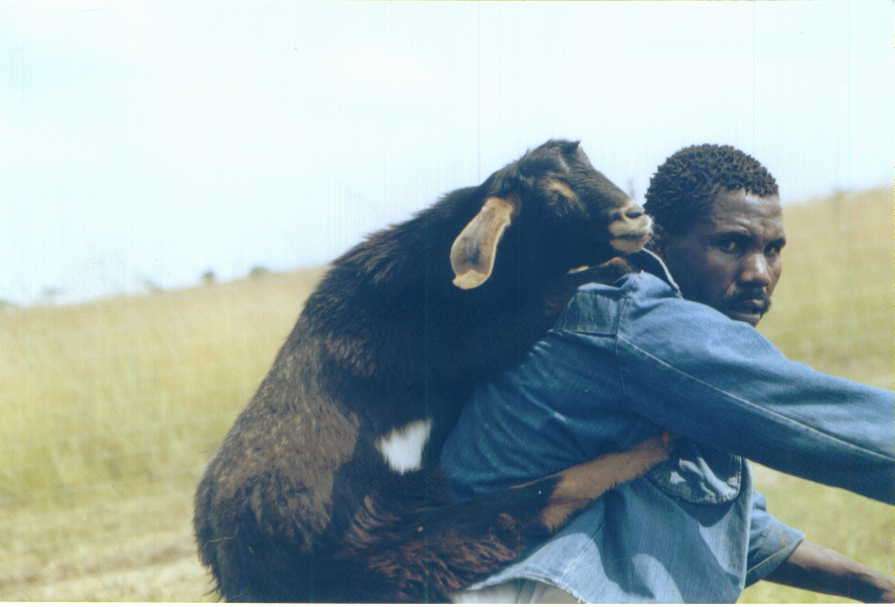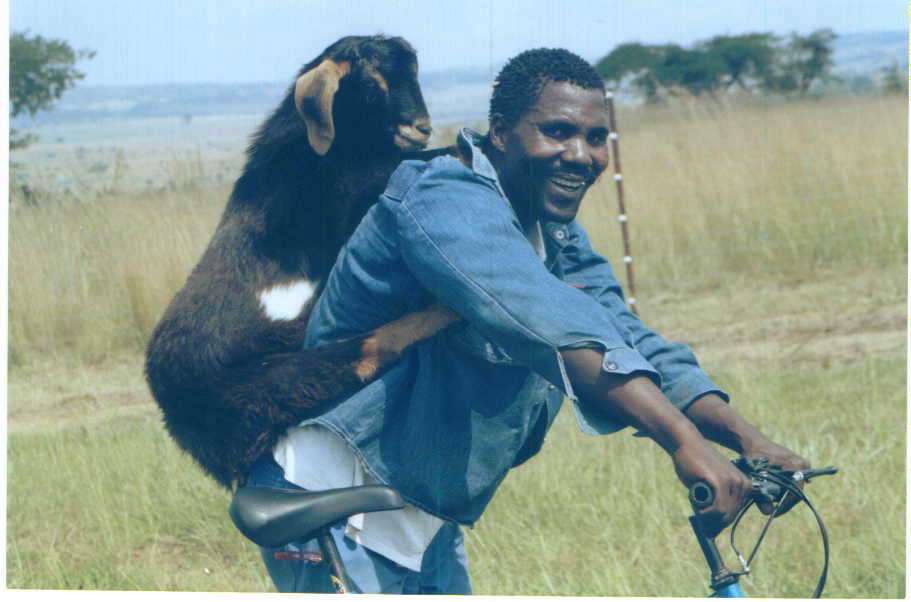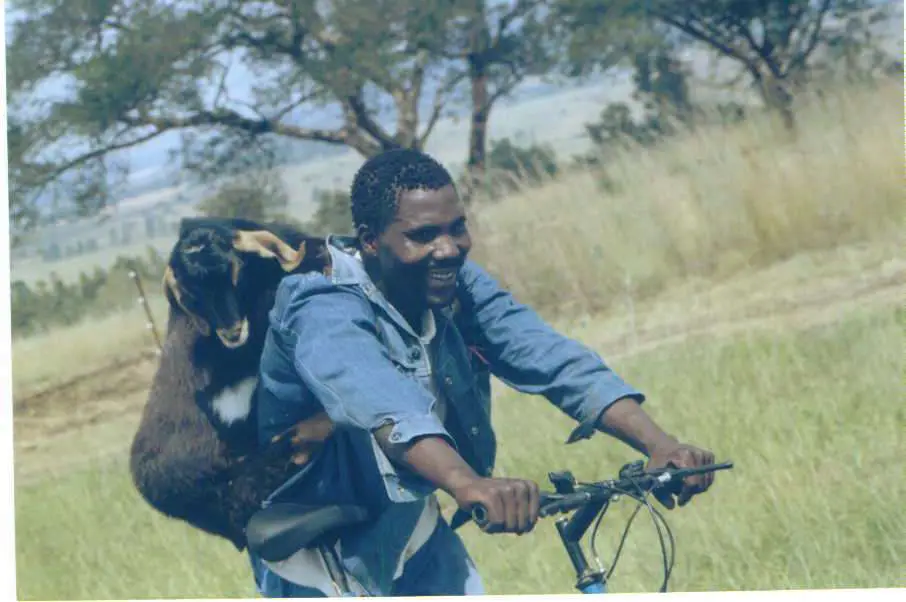 I think this guy should be given this funny sign – EXCLUSIVE PARKING " ONLY WORLD'S BEST LIVESTOCK TRANSPORT DRIVER ".
I guess the next time you see a modern example of Livestock Transport, think of this guy and The African Goat!
Other Silly Posts!