Lava Flows – An Unusual Resting Place
After meeting the Crater Man who looks after the area surrounding the now dormant volcano of Mt Matavanu, you can go and visit the nearby Saleaula Lava Fields on the coast line to check out where 6 years worth of eruption went from 1905 to 1911! The Lava Flows are quite impressive not only because of their extent, but also where they flowed, like this really cool lava flow near Mount Etna in Sicily.
For example, check out what happened with this church. It was hammered by the molten lava but for some reason, it's still standing after one hundred years since the event.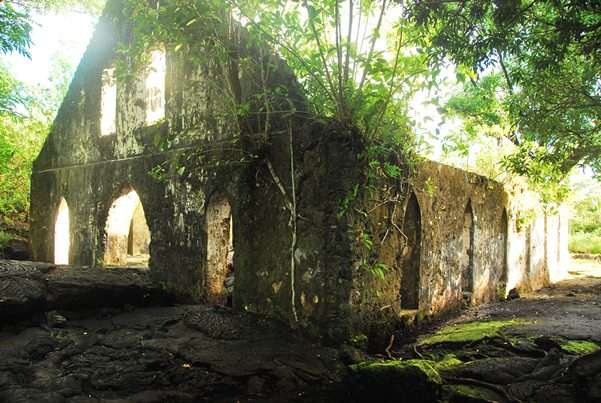 What happened is that the Lava Flow went around the church, and flowed into the front door like most pilgrims do for Sunday mass.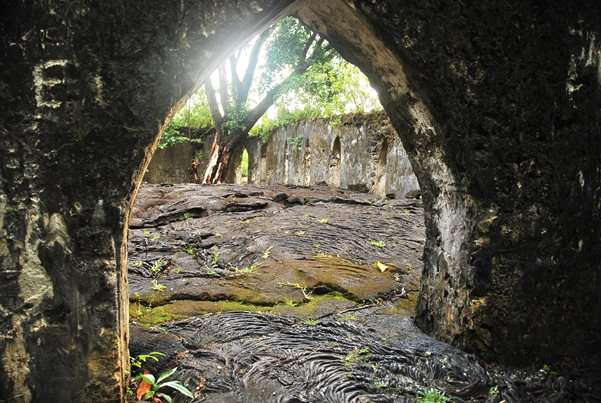 And the lava filled up the place slowly but surely, vapourising everything in it's path.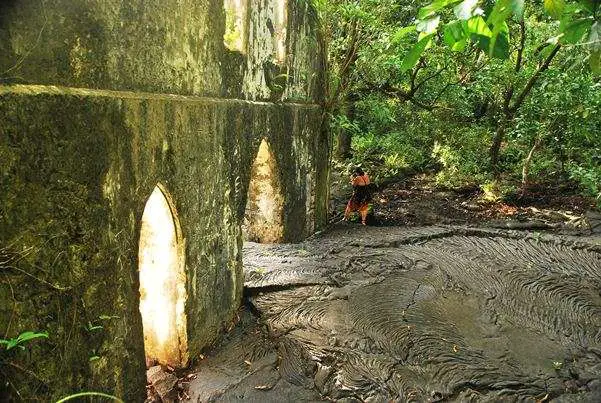 However, this is where the lava flow stopped. It did not fill up the church and pour outside of the windows!
Take note in the bottom half of the photo. Those lines are the bits of corrugated iron from the roof that fell into the lava once it collapsed.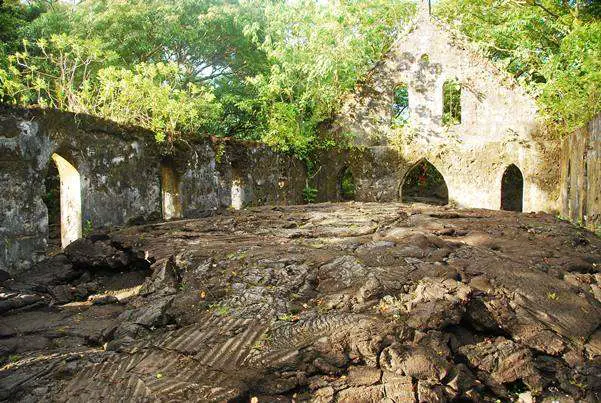 Lava Flows at Saleaula Lava Fields Video Walk Through
I did a walk through tour of the Lava fields, as this gives a much better perspective of the Lava Flows than the stills I took.
I follow the flow from where it goes past the church, and then into the front door and then towards the windows.
There you go. Once again, if you go to this tiny speck called Samoa in the South Pacific Ocean, it's worth stopping by the lava fields to check out the amazing destruction mother nature can unleash sometimes.
See more at the Samoa Tourism Authority website and Lava Flows and Lava Tubes.
About Anthony The Travel Tart
The Travel Tart writes about the funny, offbeat and weird aspects of world travel today. Travel wasn't meant to be taken too seriously! Check out ways to say hi below or sign up for his silly newsletter!
Other Silly Posts!