Las Vegas Wedding Chapels – From ATM to Drive Through
Almost any business in the United States seems to have a drive through division – pretty much every fast food joint, and even drive through automatic teller machines exist for lazy sods who couldn't be bothered walking up to take some money out of the wall. But there is something that trumps all of these, and is one of the many Las Vegas Wedding Chapels – the Drive Through Chapel!
That's right! If you couldn't be arsed to get out of your car to eat, withdraw money, or possibly even go to a funeral, why not have a drive through wedding!
Some silly Wedding Chapel Photos
Here is the outside of the Drive Through Chapel!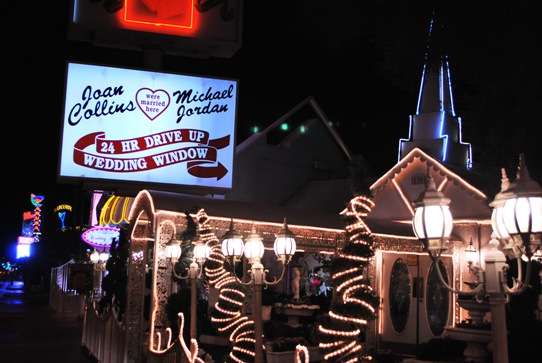 That's right, if you're too lazy to walk into one of the numerous Las Vegas Wedding Chapels, you can drive up to the Drive Through Chapel and have someone dressed up as Elvis go through your wedding vows.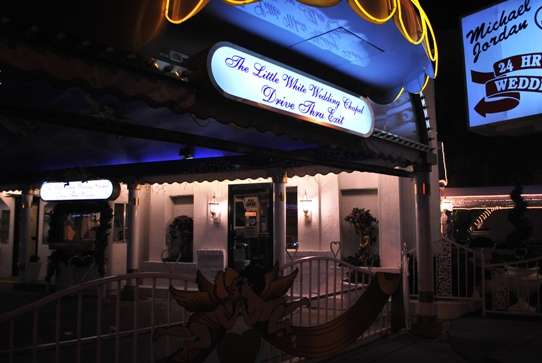 Come to think of it, I'm guessing you could arrange your whole wedding via drive through in the United States. For example, withdraw the cash for your Drive Through Wedding fee from the Drive Through ATM, get married at the Drive Through Chapel, and have dinner at a fast food Drive Through to celebrate the big day. But don't ask me if there is a drive in or drive through option to consummate the marriage. That just sounds so wrong and is a very bad mental image!
Sorted! Sounds way to easy for me!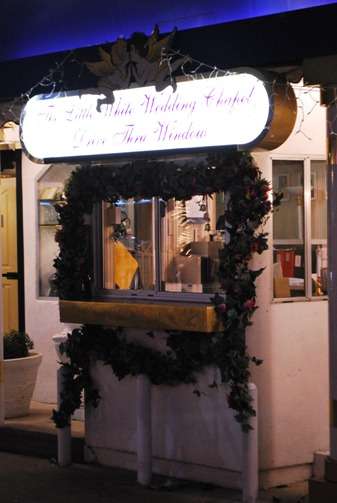 Once again, from the Only In America (or Only In Las Vegas) files.
More Las Vegas Wedding Chapel Stuff
If you're feeling romantic, give the Drive Through Chapel a go!
You can find out more at:
Las Vegas Weddings: A Brief History, Celebrity Gossip, Everything Elvis, and the Complete Chapel Guide.
About Anthony The Travel Tart
The Travel Tart writes about the funny, offbeat and weird aspects of world travel today. Travel wasn't meant to be taken too seriously! Check out ways to say hi below or sign up for his silly newsletter!
Other Silly Posts!