Ahh, Instagram. The online platform that allows almost anyone to become 'Insta-famous' as long as you have a six pack to show off on the beach, or you're some bikini clad lass where strangers all over the world can drool all over you, causing them to short circuit their laptops once the drool comes into contact with the keyboard.
Instagram Travel Photos are taking over the world!
And some of them get paid for it (that's you, fashion blogger). Yes, it might be a bit pretentious, and sometimes they annoy the crap out of me. You might see Insta famous types using selfie sticks and using a thousand travel hashtags.
I'm sort of on the bandwagon just in case someone wants to cyber squat my silly travel brand.
I'm not an Instagrammer in the six pack kind of way, but if you could be bothered, say hi to me on The Travel Tart Instagram account. Here is a silly example of one of my posts!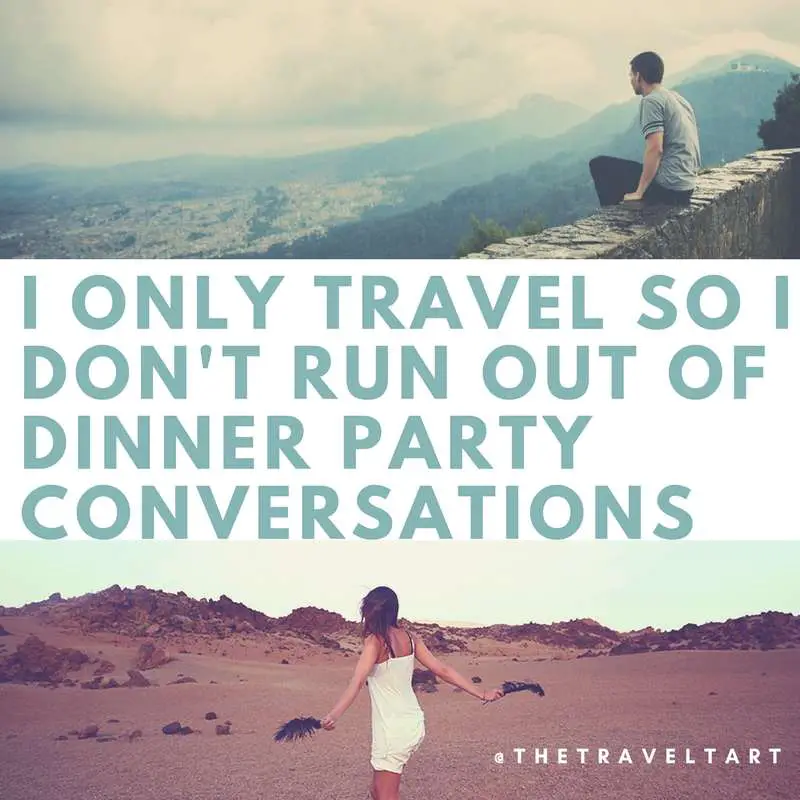 But thankfully, for every Yin, there must be a Yang. There are many people out there in Instagram land who do actually take the piss out of travel like I do, and it's my job to find them and showcase them to the world and make people laugh.
Anyway, here you go! I've grouped them into themes too.
Some Funny Instagram Travel Photos and Accounts Around The World!
First of all, let's start with every travel blogger's addiction – Wi-Fi!
I meant tap your WiFi, not your Wife!
And funny WiFi names!
The Anti-Instagrammer
When you don't know what to pack…
Oops. Free cavity search for you my friend!
Tips on what to do when you're waiting at the airport
Travel Envy!
When airport security staff are bored.
Literally 'Taking The Piss Out Of Travel'
Showcasing Bizarre Tourist Attractions – WTF?
Spotting Fast Food Joints Around The World – Not Quite
There you go!
If you've spotted some other funny Instagram travel photos and/or accounts, let me know!
It's always good fun!
And if you're up for sending a travel blogger/instagrammer on a all expenses paid trip (and pay me enough so I don't have to resort to eating two minute noodles), please contact me!
About Anthony The Travel Tart
The Travel Tart writes about the funny, offbeat and weird aspects of world travel today. Travel wasn't meant to be taken too seriously! Check out ways to say hi below or sign up for his silly newsletter!
Other Silly Posts!