It's thrill seeking time again!
This time, it's thanks to TripAdvisor – they asked me if I was interested in their TripMaximizer campaign to show off the 'Things To Do' part of their enormous website.
Yes, another perk of being a Z grade internet celebrity!
The TripMaximizer campaign is about highlighting that trips, accommodation and experiences that can be organised directly from the TripAdvisor website to make the best use of your time and money, research and book loads of things to do and checking to see that these things to do are actually worth doing before splashing your hard earned cash!
Anyway, I took TripAdvisor out for a go to plan a short experience so I decided to do something I hadn't done before in my quest to do pretty much anything adrenaline gland busting before I leave the planet – Indoor Skydiving at iFLY at the Gold Coast in Australia.
Basically, indoor skydiving is a large wind tunnel which forces air (and yourself) upwards which simulates the feeling of you jumping out of a plane.
Like so, below!
As we all know, TripAdvisor is an extremely well known review website were people can leave reviews for all sorts of travel related things. I've used it a number of times to have a look at what people think of a place to get an idea of what it's like before booking accommodation.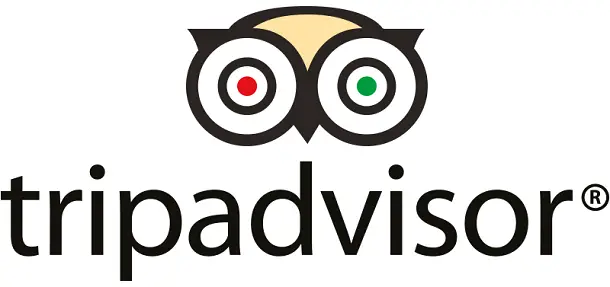 As with all review sites, what's left there shows that you can't please people all of the time, but I find these kinds of sites handy when looking for general trends. That is, if there is a place that consistently rates high, then it's a fair bet to say that it's pretty good. Ditto when it comes to vice versa. Consistency is the key here!
I've even come up with my own satirical list of hypothetical TripAdvisor reviews that we'd all like to see as a bit of a laugh.
I've usually found the reviews on TripAdvisor close to the mark. If I've stayed at a place that has had consistently good reviews, it's been pretty good. And there one time where I stayed at a place without checking the reviews on TripAdvisor, I ended up kicking myself because this was a neglected bit of accommodation with bad beds (you know, a spring in the back) and when I checked the TripAdvisor reviews later on after the event, they were all pretty ordinary!
As well as checking and booking your accommodation from over 200 websites, now you can also book experiences directly from the 'Things To Do' tab  and these experiences are available all around the world. See below!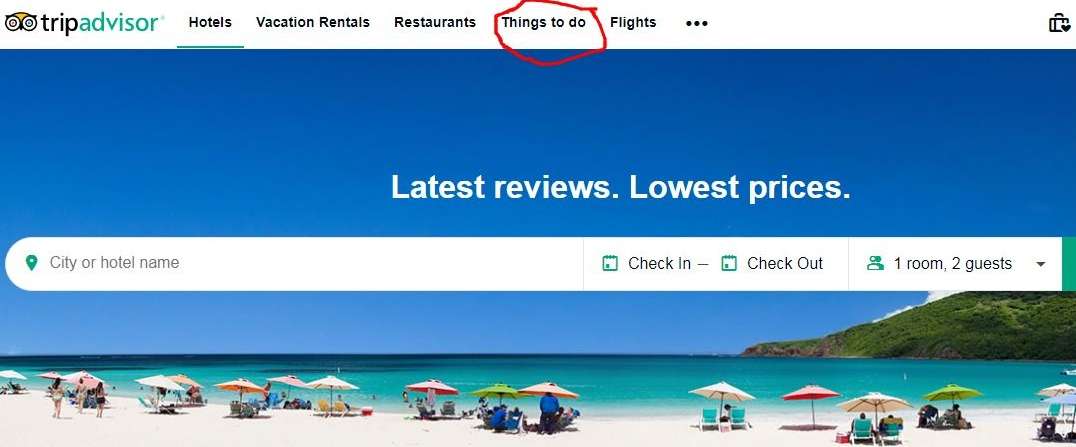 I guess this makes the site a "one stop shop" for all things travel related so you don't have to spend eons of time comparing all sorts of website to try and save a few cents! Plus, I was able to browse a number of experiences near my home town to see what I hadn't done yet!
Some of the things to do include – thrill seeking events like driving a rally car, historical attractions, nature tours, and even weird stuff like ghost tours. This is all presented in an easily digestible format which gives you a good idea of what to expect.
And when you're browsing, there is a 'recently viewed tab' so you can go straight back to the activity that takes your fancy.
Here's a screen dump which makes sense all of this visually!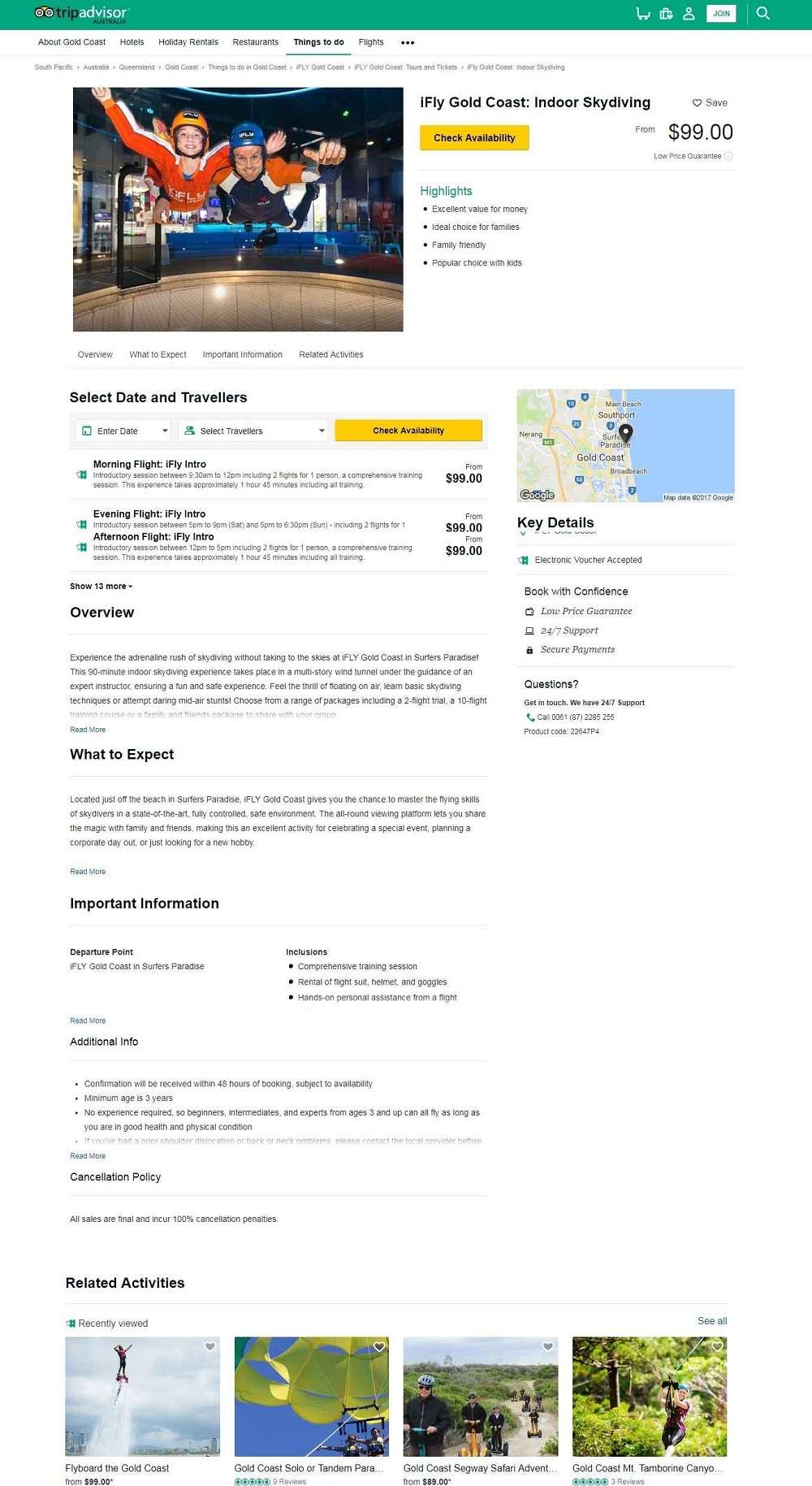 One added bonus in this case – I was able to book the iFLY Indoor Skydiving in advance and skip lining up at the front entrance. Yay for less mucking around! Plus I knew if for some reason that the operator had a lower price, I was going to be refunded the difference – even if I had found a lower price elsewhere within 72 hours of booking.
Indoor Skydiving Video
Anyway, here is my silly attempt at giving Indoor Skydiving a go. I've done real skydiving before in New Zealand so I was curious to see if the simulated version was similar to the real thing!
It actually wasn't too far off the mark as I've jumped out of a perfectly working plane in the past and the rush of wind past your face (and hence, making my cheeks wobble like a big slab of jelly) seemed all too familiar to me!
Try not to laugh to much at me not having much control over anything and bouncing off the walls as if I've just swallowed a few kilograms of caffeine!
If you get the chance, it's worth a having a go – iFLY indoor skydiving is one of the truckload of experiences that you can organise directly from the TripAdvisor website!
Thanks once again to TripAdvisor and the Tripmaximizer Campaign for this experience!
About Anthony The Travel Tart
The Travel Tart writes about the funny, offbeat and weird aspects of world travel today. Travel wasn't meant to be taken too seriously! Check out ways to say hi below or sign up for his silly newsletter!
Other Silly Posts!