In  a place like Australia where you will see fire danger signs everywhere, here's something that is a bit more light hearted when it comes to fire safety.
In pretty much every country that requires every building to meet a fire code, you're going to probably find a fire hose or fire extinguisher located somewhere in case something goes up in flames.
Hell, I've even learnt how to use a fire extinguisher properly to put out a potential fire.
It's actually a bit of good fun putting out an fuel fire, a paper fire, or some flames that are produced in a controlled environment.
I really don't want to use that training in the event of a real fire one day, but you know, always be prepared like the scouts say.
However, while fire safety is a serious subject, someone knows how to poke fun at it which pretty much proves you can find the humour in almost anything.
But if you're rushing around trying to find something red on the wall to put out a fire you probably won't want to come across this bright red container at the wrong time!
In Case of Fire – Break Here for Some Marshmallows!
Well, it might come in handy if you wake up hungry one night and you happen to be near an open fire somewhere!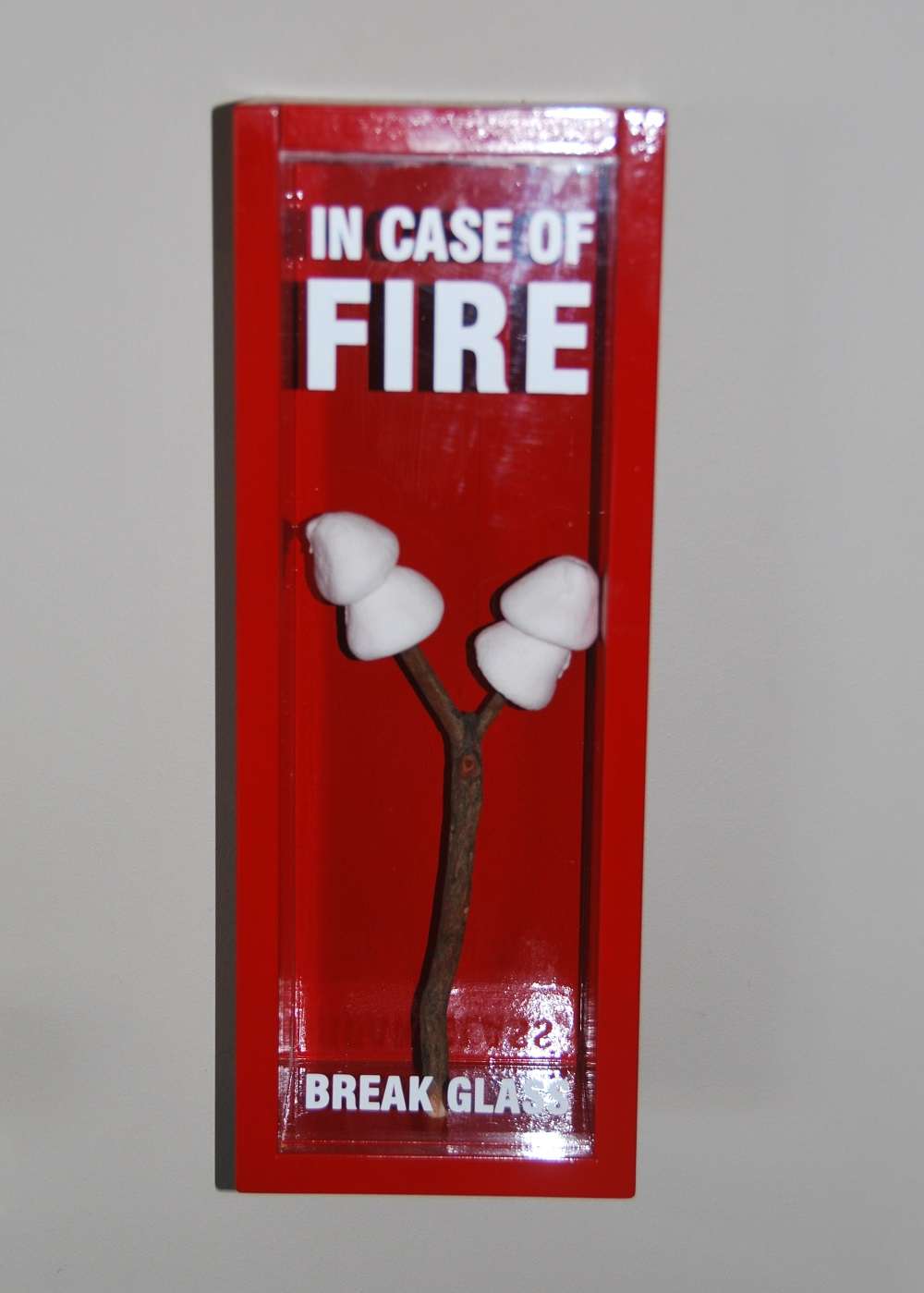 I spotted this rather humourous oddity at the Port Lincoln YHA when I went Great White Shark Diving and Swimming with the Sea Lions.
Don't worry, they have real fire extinguishers if you really, really need them in the unlikely event of a fire in the building.
Say, if there's a hopeless cook in the kitchen who doesn't know when to turn the oven off! It's safer for some people to use take away to feed themselves!
Other Silly Posts!