Cornflakes. A pretty simple breakfast that has been the staple of many a table first thing in the morning. From corn field to the plate, it's hard to imagine a world without cornflakes.
Who would have ever thought that a humble corn kernel could over dominate the world's breakfast tables. And it's been around for over a hundred years as well.
You'd be pretty hard to find someone in the world who hasn't had a bowl of cornflakes as breakfast cereal just before the head off to school or work.
But what I really love about the world is how other cultures and countries can adapt something so simple and universal and give it a 'flavour' all of it's own.
So to speak!
Today's version of this innovative and adaptive cuisine comes from the Philippines. One of my mates went cruising around there and sampled all of the weird food this great archipelago has to offer.
I've come across some unusual examples there before – such as the restaurant that specialises in spam recipes, and Balut – duck foetus that's offered in all sorts of ages depending how crunchy you want it!
Here it is!
How To Use Cornflakes – Filipino Style!
Anyway, have a look at this meal that was served up to my friend.
Looks like a standard serve of fish and chips?
Not really! Take a closer look!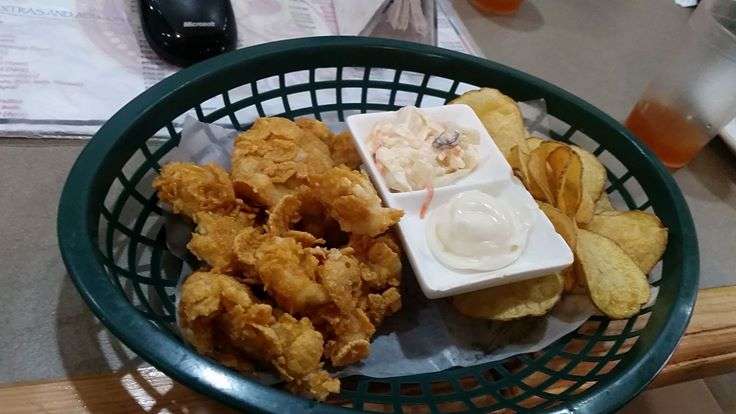 Anyway, this is what he said – 'Fish and chips filipino style. Wtf? Really? Note the fish is also battered in cornflakes'.
I'm guessing the cornflake batter would be pretty crispy? And it looks like they take 'Fish And Chips' literally as the chips are the ones you get from a packet, not potatoes that are fried right in front of you!
Yes, it sounds unusual, but there's always an adventure in eating something new that you haven't tried before.
Don't knock it until you try it!
Other Silly Posts!