I reckon one of the best things about travelling is chowing down on a tonne of food. A while back, I checked out some 'underground cooked food' in Fiji and had to check myself in as excess baggage on the flight home!
This is where they use an unusual method to cook up a storm – by cooking a banquet underground, which is a social event in itself!
Anyway, today I have a short video which will show you How To Cook Food Underground if you have a backyard to do this in!
It probably won't work if you live in an apartment… Your neighbours would probably hate you if you tried to do this on your balcony and you burnt the whole building down!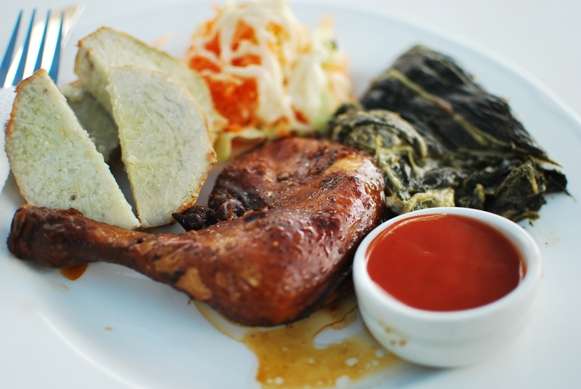 Anyway, the general concept of cooking food under the soil is the following:
Firstly, a pit is dug, and then the ground is lined with heat-resistant stones
The stones are heated up by fire for ages until they are white hot
When the stones are white hot (you can see the haze simmer off them!), food (usually pigs and chickens and vegetables) are wrapped in banana or palm leave leaves is placed within the pit
The whole lot is covered with more leaves and buried with soil
After a few hours, the soil is shovelled off and the food removed for a massive pig out feast.
However this time I've  got a video which shows how this is done and it's way better than trying to explain with words! It compresses the process which normally takes a few hours and condenses it down into three minutes.
Here it is!
How to Cook Food Underground Video!
You probably shouldn't do this if you are under a fire ban in your area as you'll probably burn your entire suburb down, but if you've got the time and energy, it's worth trying this out!
About Anthony The Travel Tart
The Travel Tart writes about the funny, offbeat and weird aspects of world travel today. Travel wasn't meant to be taken too seriously! Check out ways to say hi below or sign up for his silly newsletter!
Other Silly Posts!