Hospital Admission Forms – The Old Un-computerised Way
If you think you don't need Travel Insurance, think again! Check out this piece of paper – what do you think it is? These are Hospital Admission Forms for an X-Ray!
No joke! What actually looks like a shopping list is an essential piece of documentation in the third world!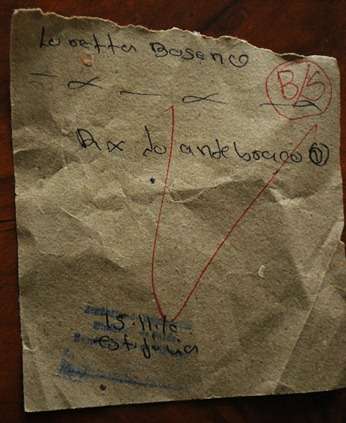 My sister went on a recent trip to Mozambique and ended up needing an arm X-Ray. And this is not a country you really want to view the hospitals as a patient.
That's because she was walking along the road after visiting an orphanage and a minibus taxi had swerved to avoid one of the many potholes and subsequently clipped her arm (see Worst Drivers In The World).
Hospital Admission – Good Karma
It was lucky she wasn't nailed with something worse – like, for example, death, but this incident had left her with a fractured arm. The minibus driver was helpful and actually drove her to the hospital, where she was greeted with this Hospital Admission Form for an X-Ray referral to have it checked out.
Even though her arm was fractured, the X-Ray machine was so old, it didn't pick up anything wrong, even though she was in pain! This meant she went without a cast for almost 2 weeks until a much flasher X-ray machine in Hong Kong finally worked out what was wrong!
There's not much health infrastructure in Africa, so this doesn't surprise me. They do the best with what they have, which is usually not much.
For example, check out a previous article on 'Child Birth – Africa Style' and you'll get the idea.
So it is true – if you can't afford Travel Insurance, you can't afford to travel!
More Hospital Admission Stuff
After marvelling at this Hospital Admission Form, see more at Hospital Discharge: Integrating Health And Social Care.
About Anthony The Travel Tart
The Travel Tart writes about the funny, offbeat and weird aspects of world travel today. Travel wasn't meant to be taken too seriously! Check out ways to say hi below or sign up for his silly newsletter!
Other Silly Posts!