Who wants to be a millionaire? I do! Sod this working for money caper. I want tonnes of money to come my way the easy route. And I'm trying some traditional Herbal Treatments and remedies to see if it works! But it's not what you think!
Very few westerners get to experience a consultation with a traditional healer, otherwise known as a Sangoma, to help them with whatever issue they want discussed. A Sangoma is a traditional herbalist which are found all over Africa. They are engaged by all sorts of people to help out with all sorts of problems, such as health issues, how to fall pregnant, and even financial issues! A lot of the time, many people will go to a Sangoma first before talking to a doctor trained in western medicine to see what the traditional herbal treatments will do.
But I was lucky enough (millions pending..) to volunteer myself for one in Soweto, just outside of Johannesburg in South Africa.
You can see her below, to the right – using the tools of her trade.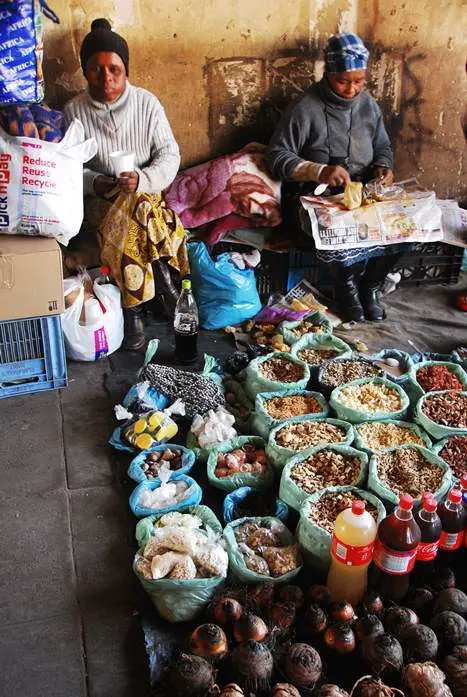 The only other back up plan I have to become a millionaire within a very short time is that I recently auditioned for the Australian version of 'Who Wants to be a Millionaire', which is otherwise called Millionaire Hot Seat. I made it through the preliminary rounds and I'm on a database to receive a potential call up to appear on the show. However, this can sometimes take over two years to actually happen.
So I decided to give the Sangoma a go.
Anyway, whether it works or not – well who knows, but I was willing to give it a try anyway! What she does is select a few herbs, lights them up, and waves them around in the air while I do things like kneel on the ground and say some phrase which I've already forgotten.
How To Become A Multimillionaire from a Sangoma – the Traditional Herbal Treatments Way
I really, really hope this works! And if it does, you won't know anyway because I definitely won't be telling anyone! You'll get the idea!
More Herbal Treatment Stuff
If you get the change to check out a Sangoma and their Herbal Treatments in Soweto, give it a go. You just never know what could happen!
I'm guessing this experience should appear in SANGOMA: My Odyssey Into the Spirit World of Africa.
About Anthony The Travel Tart
The Travel Tart writes about the funny, offbeat and weird aspects of world travel today. Travel wasn't meant to be taken too seriously! Check out ways to say hi below or sign up for his silly newsletter!
Other Silly Posts!