The Godfather series of movies were one of the most successful movie series of all time.
It's an iconic movie starring Marlon Brando, Al Pacino and many others which popularised the gangster movie, and gave the rather unfortunate impression that all Italians of Sicilian origin belong to, or are at least related to someone in the Mafia!
Well, I know for a fact that's not true! I've been to Sicily to visit relatives and I didn't see any evidence of Mafia ties! I was just fed silly with a tonne of great food and wine without any expectation of providing an 'offer they couldn't refuse'… 🙂
I'm half Sicilian, so if someone decides to annoy me, they'll only receive a Shetland pony's head in their bed instead of a thoroughbred horse… By the way, that's a stupid joke, and watch the movie to see what I'm talking about (it's a pretty gruesome scene that's been parodied in lots of popular culture references). And I like horses, even if they don't like me when I'm riding them!
Of course, popular movies spawn an inevitable inspiration of other products and services all around the world which reference them. There's nothing like an eye catching name to draw the punters in!
One example I've seen is the Walkabout Creek Hotel that was featured in Crocodile Dundee.
But today's popular movie reference involves this fish and chip shop in north Brisbane, located in the northern suburb of Stafford.
Looks like the owners love The Godfather movie and fish at the same time!
The Godfather Movie Parody – The Codfather!
Boom boom! Nice play on words!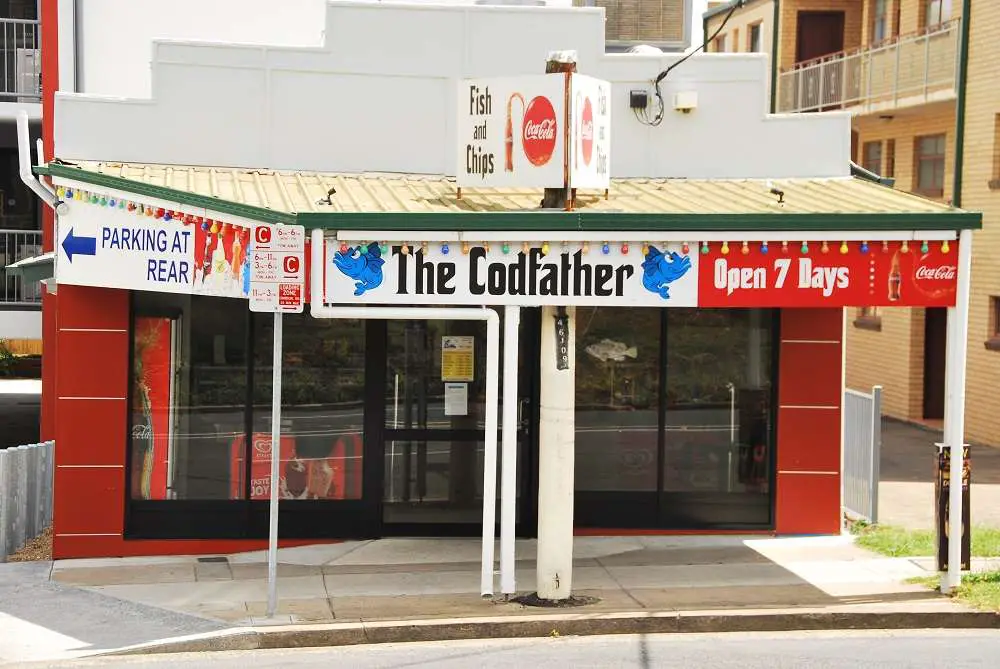 Yes, this is a fairly eye catching shop name when you're driving along Stafford Road and you're feeling hungry for a bit of fish and chips and a bit of a laugh!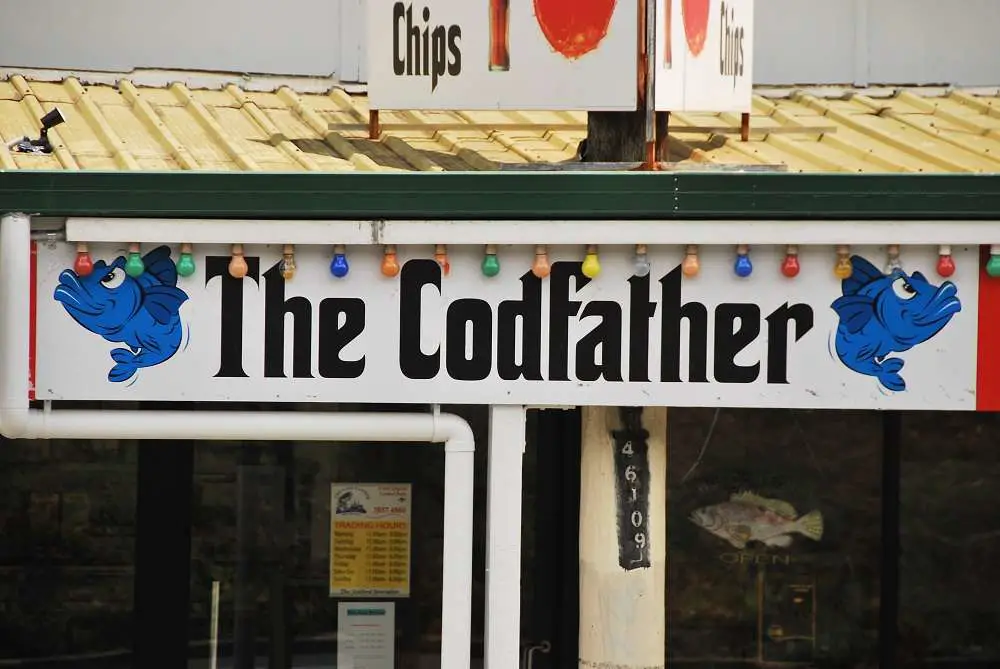 I've never actually bought fish and chips from here, but the shop has been around for a long time so I'm guessing they're pretty good!
I like a business name that has a bit of fun, like Trailer Trash, Cut the Crap, and Man Ho!
Anyway, what other movie parodies have you come across in your travels?
Contact me and I'll share them with the world!
Other Silly Posts!