Okay, I've had some funny pig photos on here before, now it's time for some Funny Sheep Photos! And they're not from New Zealand or Wales either!
No, this one is from the capital of Australia, Canberra. And it's just totally bizarre. More bizarre than Sheep Poo Paper!
If you're not that familiar with Canberra, basically, this place only exists because Sydney and Melbourne couldn't agree on which city should be the nations capital for years. In fact, after Federation in 1901, the Australian government was based in Melbourne for a while. Then, someone thought it was a great idea to locate the nation's capital pretty much in between both of these cities in the middle of nowhere, which was effectively a cold sheep paddock!
But without this momentous occurrence in history, I would have never had stumbled across one of the most unusual statues I have ever come across in my life, hence leading to some of these funny sheep photos that you're about to see. And it's more bizarre than the weird sculpture I spotted in Dunedin, New Zealand.
Anyway, I have a friend in Canberra who showed me this most bizarre sculpture which is located in a mall in the city centre. It's actually become a Canberra icon and has become popular with visitors as well who have their photo taken next to this strange creation.
Funny Sheep Photos – so wrong…
Check out this statue – titled 'Sheep Gynaecology'. That's right, it is exactly what it sounds like.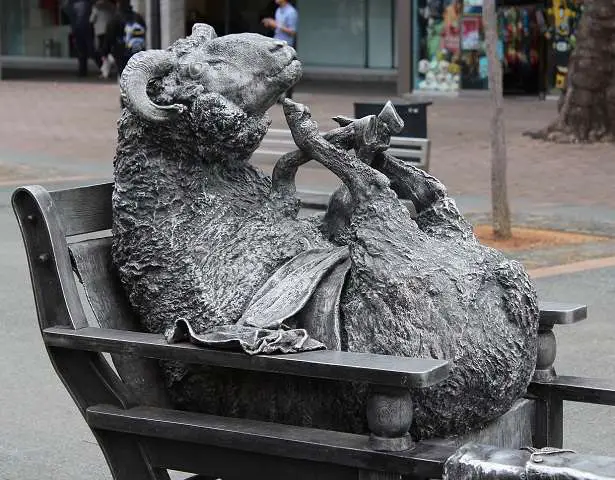 I really don't know what was the inspiration for this, but it somehow passed a number of committees for it to exist. Just to further clarify the picture, there is a sheep patient and a sheep doctor that create this funny sheep photo!
Which means there are heaps of funny sheep photos plastered all over many Facebook accounts!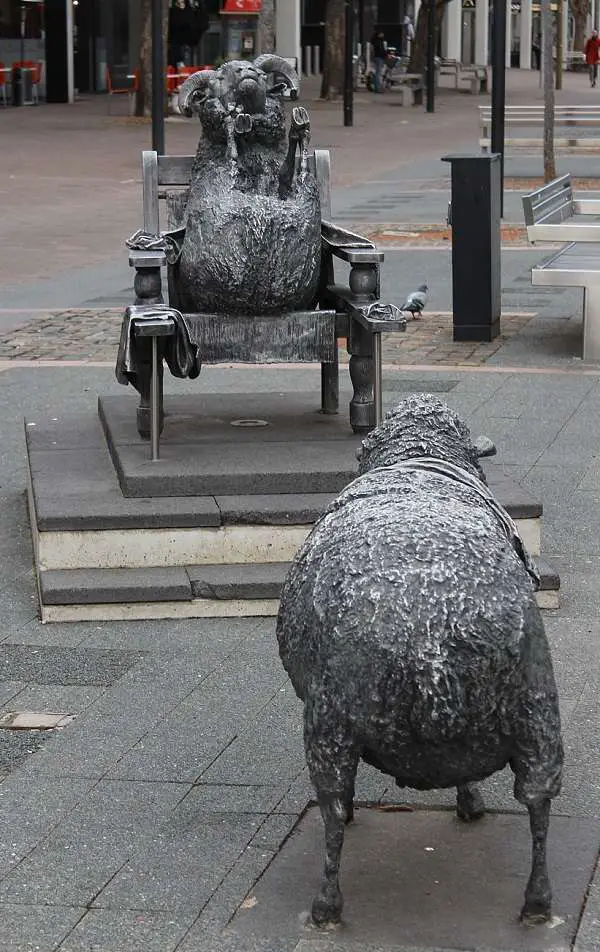 Obviously being located in the centre of town, this sheep statue attracts a lot of attention over the weekend when drunk people want to have their photo taken right next to a spread-eagled sheep.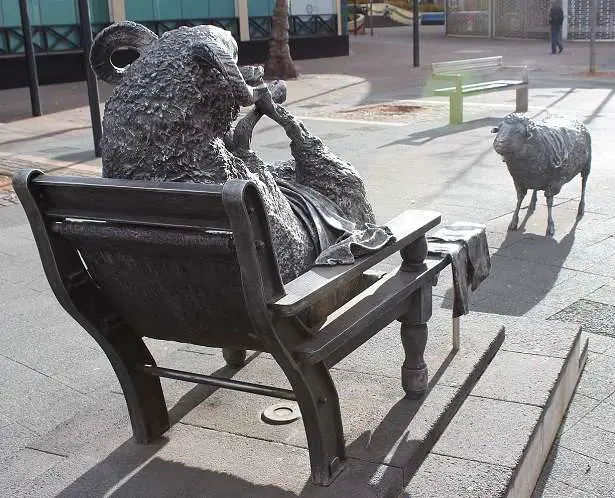 For those of you who live outside of Australia, just remember this large continent is so much more than the city of Sydney!
So if you're in Canberra, forget checking out the politicians who reule the country! Check out the sheep gyanecology statues in the centre of town!
You won't regret it… ;P
More Funny Sheep Photo Stuff
I reckon this series of funny sheep photos about ovine gynaecology is almost as funny as the Sheep Shaggin Brother Calling, Ringtone.
About Anthony The Travel Tart
The Travel Tart writes about the funny, offbeat and weird aspects of world travel today. Travel wasn't meant to be taken too seriously! Check out ways to say hi below or sign up for his silly newsletter!
Other Silly Posts!